Brazil
Carimbó, carnival, beaches and football—this is the popular view of Brazil. But step away from the lively coastal cities and into Brazil's interior and you'll discover a country of staggering natural beauty.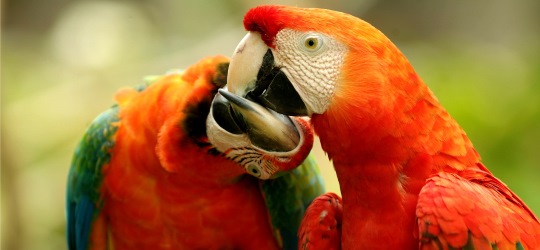 Brazil
Brazil is vast. Its borders extend for over 5,000 miles in the east and 9,000 miles in the west, touching upon every other South American country but two. Brazilians like to say that they inhabit a continent rather than a country, and it's not hard to see why.
Inevitably given its size and geography, Brazil still has something of the character of a frontier country. The vast majority of Brazilians live on the coast, in vibrant metropolises such as São Paulo and Rio de Janeiro, but journey further inland and you'll find a thinly populated country of great natural beauty.
It is only by venturing into Brazil's remote interior that one can fully appreciate the full extent of Brazil's legendary biodiversity. Immense in scope, Brazil's diverse ecosystems protect the greatest variety of plant and animal species of any country in the world. Here you can discover over 600 mammals, 1,500 birds and a phenomenal 100,000 insect species. Brazil's vast jungles are home to most of the country's exotic critters, but many unique species can also be found in the pampas and semi-desert regions. These areas of great natural beauty are the focus of our wildlife holidays to Brazil.
The Amazon Rainforest dominates much of northern Brazil. A network of forests and waterways supported by the longest river in the world, the Amazon is a natural wonder and a haven for all manner of species, from river dolphin and sloth bear to brightly-billed toucan birds. Dense and barely navigable, the Amazon is best-explored at its peripheries, by river boat and occasionally on foot. It offers a wildlife experience like no other.
In the far west of Brazil, on the border with Bolivia, you'll find the Pantanal, the largest wetland region in the world. A natural bowl embraced by mountains on all sides, the Pantanal is essentially one great flooded lagoon, interspersed by open floodplains and pockets of forest, which house a staggering diversity of wildlife. Though not as famous as the Amazon, the Pantanal is undoubtedly Brazil's most impressive wildlife sanctuary, and the focus of any good wildlife itinerary to Brazil. Rarities such as jaguar, river otter, giant anteater and the endangered Hyacinth Macaw can, with luck, be spotted, as can much else.
Brazil's most famous natural landmark, the Iguazu Falls, is shared with Argentina. The Falls – a two-mile wide curtain of 275 falls that crash 300ft over a series of precipices into a steamy gorge – present a stunning spectacle. Eighty percent of the falls sit within Argentina, where you can get closer, but the Brazilian side offers the best panoramic view, especially at sunset!
Due to the country's size, unique topography and lengthy coastline, Brazil's climate can vary greatly from region to region. There are several distinct zones, however, which make the climate easier to predict depending on where you are. These zones vary from the year-round humidity and rainfall of the tropical zone to the dry and arid deserts of north-eastern Maranhão. The coastal cities can get very hot, but generally northeast Brazil is the driest part of the country while the Amazon Basin experiences the highest amount of rainfall. Whenever you choose to visit, Brazil won't disappoint!
Brazil Wildlife Holidays with Gane and Marshall
With a number of endemic and endangered species, wildlife tours to Brazil are always fascinating, whether you choose to focus on the Pantanal, the Amazon Rainforest, or remoter parts. Add to this unique biodiversity Brazil's stunningly beautiful topography, including natural landmarks such as Iguazu Falls, as well as a delightful selection of small local lodges, and the scope for unique and interesting itineraries is nearly endless. Indeed, few destinations outside of Africa can offer a wildlife experience to rival Brazil.

We can help you plan a wildlife holiday to Brazil that takes in the very best that the country has to offer with a tailor-made itinerary designed around your interests. Contact us today to discuss your Brazil travel plans.
BRAZIL AT A GLANCE
Though not as famous, the Pantanal offers a wildlife experience to rival the Amazon Rainforest. The wildlife in the Pantanal is both more concentrated and more easily spotted than in the Amazon, and the core areas of the Pantanal more easily reached.

The Pantanal and Amazon can be visited year-round, but are best during the dry season (June to early October).

December to April are hot, humid and wet in the rainforest and wetlands, and so generally best avoided unless you're really keen to visit Brazil during carnival season (February/March).

Birders will find August to October the most rewarding time to visit Brazil, during the austral spring, while June to August are the optimal time for spotting jaguar.

Consider combining your wildlife holiday to Brazil with a beach break. Brazil's coastline extends for 4,650 miles along the Atlantic Ocean – there are no shortage of beautiful, sun-kissed beaches!
Example itineraries and information for: Brazil
Explore Brazil's most spectacular wilderness regions, the Pantanal Wetlands and the Amazon Rainforest, on this 11-day guided wildlife safari. Possible sightings include giant river otter, capybara, the elusive jaguar, and more, as you travel with expert wildlife guides into remote environs.