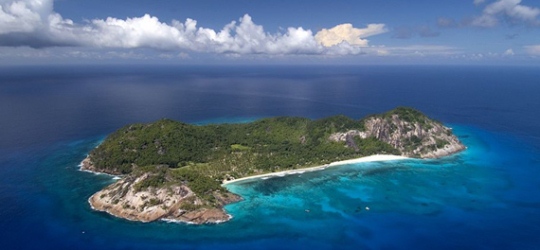 Seychelles
The Seychelles Archipelago consists of a string of 115 shimmering isles in the middle of the Indian Ocean, a perfect holiday retreat for weary travellers.
The mysterious formation of the Seychelles archipelago, which broke off from the super-continent of Gondwanaland millions of years ago (which make it the only granitic, as well as the most ancient, archipelago in the world), led some to proclaim the Seychelles the original site of the biblical Garden of Eden. Overly romantic, perhaps, but it's fair to say that the Seychelles are what a real Garden of Eden just might look like!
Generally associated with the most beautiful unspoiled beaches on the planet, framed by ancient granite boulders jutting out of cobalt seas and verdant green forests, the islands of Seychelles also boast an ever-widening selection of accommodation, ranging from the opulence of luxury 5-star resorts to authentic Creole hotels and guest houses. All-inclusive Seychelles beach holidays remain a popular option, but in our tailor-made itineraries we prefer to emphasise the opportunities for more intimate getaways to the many private beaches and retreats that make the Seychelles such a romantic destination.

More than just a venue for a romantic beach holiday, the Seychelles offer superb sailing, diving where relatively few have ventured, excellent fishing and wonderful opportunities to discover the island's unique ecosystems and wildlife, including giant tortoises and rare birds found nowhere else. Seychelles is one of Africa's finest wildlife destinations, and a Seychelles holiday combines well with a mainland safari, giving you the chance to see a very different side of Africa's wildlife.

Depending on the length of your holiday, we usually recommend dividing your stay between a number of resorts, allowing you to experience the most of this diverse archipelago. Island hopping allows for the discovery of each isle's individual character, a variety of cuisine to seduce the most demanding palate and the genuine, heart-warming welcome of the Seychellois people.

SEYCHELLES TRAVEL ADVICE
The Seychelles islands are a good year-round holiday destination, but April to November have the lowest rainfall.

Seychelles is outside the cyclone belt and malaria-free.

Mahé and Praslin are the largest islands in the archipelago and the destination of most tourists. However a number of smaller islands offer more private, intimate accommodations.

Regions in Seychelles