Back to Seychelles
Praslin Island
The island of Praslin is famous for its tranquil atmosphere, fabulous unspoilt beaches and the Vallée de Mai, as well as its rich history as a hideaway for pirates and Arab merchants in the years before it was colonised.
Trekking in the Annapurna Himalaya
We chose to go with Gane & Marshall as they offer such superb support and service.
Accommodation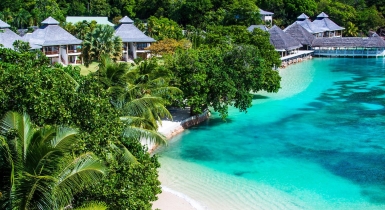 La Reserve
La Reserve is one of Seychelles' most beautiful resorts, located on a private white sand beach on the north west of Praslin Island.
Read more
Zambia safari
All your arrangements worked perfectly... Thanks again for your efforts to give us a very memorable trip.