Gane & Marshall
Unforgettable journeys,
tailor-made for you.
G&M News & Press Mentions

India's tiger population reaches almost 3,000
With so many species currently on the decline, it was most exciting to receive some very positive conservation news this week. On Global Tiger Day, it was announced that the tiger population in India has reached almost 3000, according to the latest census of 2018! This is a doubling from the estimate of 1,400 given when India begun its census in 2006!
Coinciding with the news, the Joanna Lumley narrated ITV documentary, "Counting Tigers, A Survival Special", documents the process of counting the animals in the wild and highlights the many threats that tigers face. It offers a unique insight into the conservation process behind this most recent count and the increase in tiger numbers.
Read our Malawi feature in May's National Geographic
Gane and Marshall features in May's National Geographic in an article focused on the revival of Malawi's national parks.
Travel writer Amelia Duggan travelled with us to Malawi in early 2019, visiting Majete, Liwonde, the Shire Highlands, and Lake Malawi. In her article, Amelia writes of the beauty of Malawi's landscapes, and describes the replenishment of its national parks and game reserves under the management of African Parks.
Malawi has undergone a quiet but stunning revival in the past decade, as its game reserves and national parks, formerly decimated by poaching, have been restocked with wildlife. The transformation has been perhaps most dramatic in Majete Game Reserve, which is now Malawi's first "big 5" game park with stable populations of rhino, leopard and lion. But Liwonde National Park has also undergone a stunning transformation.
Amelia writes about this transformation in her article, which also covers Lake Malawi and the Shire Highlands. You can read her article in full at the National Geographic website.
Considering a holiday to Malawi?
At Gane and Marshall, we offer tailor-made itineraries that take in the best of Malawi, from the wild bush of Majete and Liwonde to the tranquillity of the Shire Highlands and Nyika Plateau. Visit our Malawi pages to learn more.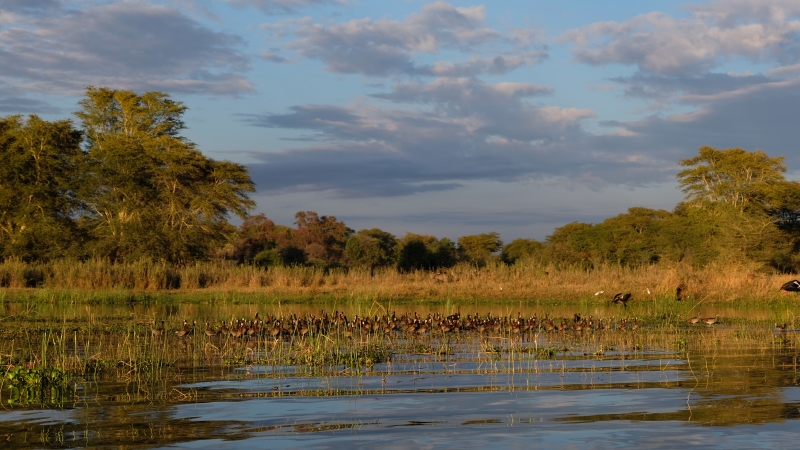 Jeremy Gane interviewed about Comic Relief & Kilimanjaro on BBC Wiltshire
As Ed Balls, Anita Rani and Osi Umenyiora make their way to the summit of Kilimanjaro as part of this year's Comic Relief, our own Jeremy Gane was interviewed by Rachel Houghton on BBC Radio Wiltshire about the first Kilimanjaro climb in support of Comic Relief that took place in 2009, and on which he served as project manager.

In the 10-minute interview, Jeremy discusses his experience of leading the team of celebs - which included Gary Barlow, Cheryl Cole, Fearne Cotton, Alesha Dixon, Ronan Keating, Chris Moyles, Ben Shephard, Denise Van Outen, and Kimberley Walsh - to the top of Africa's highest mountain, and about Kilimanjaro more generally.

You can listen to Jeremy's interview on BBC iPlayer via the following link (skip to 2hrs13mins):

https://www.bbc.co.uk/sounds/play/p0703djb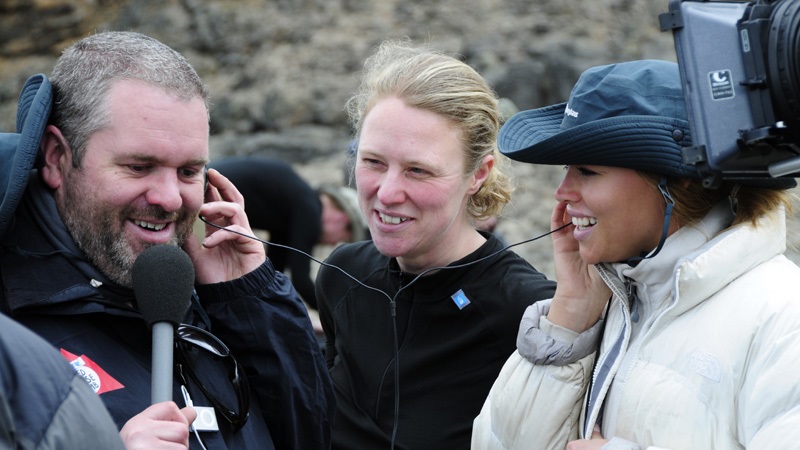 BBC interview with our India expert, Sarah Williams
India is top of the travel news this week, with Prince William and Kate Middleton's royal tour, as well as the wonderful news of an increase in tiger numbers (the first reported rise in over a century!) catching the headlines.
Our India expert, Sarah Williams, was on BBC Radio Surrey this morning to discuss what makes India such a wonderful country to visit.
You can listen to Sarah's interview on BBC iPlayer (skip to 2hrs39mins):
http://www.bbc.co.uk/programmes/p03plc3k
North Face Kilimanjaro Climb featured in the Daily Telegraph
Our unique climb to the summit of Kilimanjaro features prominently in Daily Telegraph's "50 Greatest Adventures on Earth", appearing at the top of the Africa category!
What is the North Face route?
The North Face is a new wilderness route to the summit of Kilimanjaro offered exclusively by Gane and Marshall. It sees you ascend the mountain via its rarely trodden northern slopes, before cutting through the crater to Uhuru Peak, the summit. Uniquely, the summit climb is done in daylight.
Opened in 2017 and with the first open groups departing in 2018, the North Face route offers an entirely new perspective on this classic climb, and we're delighted to see it featured so prominently in the Telegraph! See our Kilimanjaro North Face itinerary page for more details.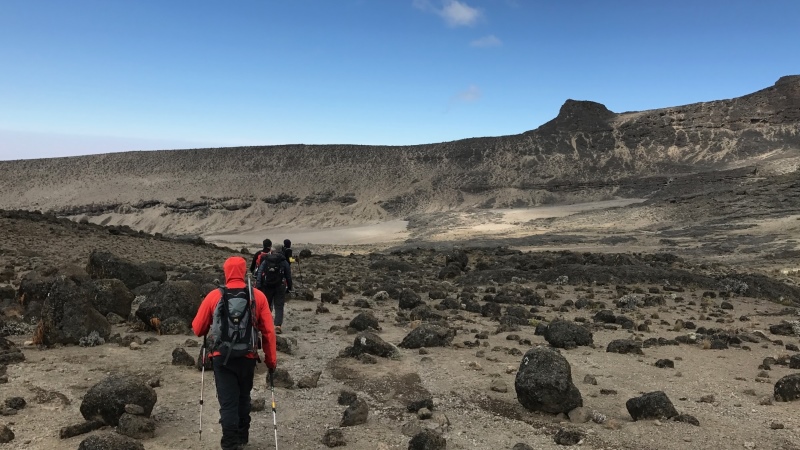 Expert Ethiopian guide Zablon Beyene features in this week's Sunday Times.
Zablon Beyene is an authority on Ethiopia's Historic Route and on Ethiopian history and culture more generally. In his interview with Chris Haslam, he discusses the opening up of the border between Eritrea and Ethiopia following the peace agreement of July 2018, and what this means for tourism to the region.
Zab previously worked with us to set up and guide our Ancient Ethiopia small group tours, which we operated in 2015 and 2016 to coincide with the Ethiopian Orthodox celebrations of Meskel, Palm Sunday and Timket. Since then, Zab has worked with us to prepare private escorted tours for a number of our clients. If you'd like to discuss a private itinerary to Ethiopia, to be led and guided by Zablon Beyene, please get in touch with our staff on 01822 600 600, or info@ganeandmarshall.com.