Gane & Marshall
Unforgettable journeys,
tailor-made for you.
G&M News & Press Mentions

Rwanda, Namibia and Botswana given travel corridors
As of 21st November, travellers to Namibia and Rwanda will no longer be required to quarantine on their return to the UK. The change in policy is a recognition of the fact that Namibia and Rwanda have experienced very low Covid case rates, and that they have implemented sensible measures to tackle the virus. Both countries are welcoming travellers from the UK and elsewhere who carry evidence of a negative Covid test taken within 72 hours of arrival.
There are still many complications to travel at this time, but the removal of the FCO guidance against travel to Namibia and Rwanda makes it much more practical to visit these countries in the near-future. At Gane and Marshall, we very much hope that the FCO travel corridor list will soon be expanded to include other African countries, many of which have reported similarly low Covid case rates since the beginning of the pandemic, and implemented comparable measures to Rwanda and Namibia.
If you are thinking about taking a holiday to Africa in the coming months and would like to discuss the practicalities, then our team would be delighted to help. You can reach us on 01822 600 600 or via our online contact form.
Update (10th Dec 2020): The FCO travel corridor list has now been expanded to include Botswana, which means it will no longer be necessary to quarantine on your return to the UK from Botswana from December 12th onwards. The addition of both Botswana and Namibia to the travel corridor list opens up a number of possible itinerary options. If you are considering a holiday to southern Africa in the coming months, please get in touch and we'll be glad to provide our suggestions for how you can combine these two fabulous destinations.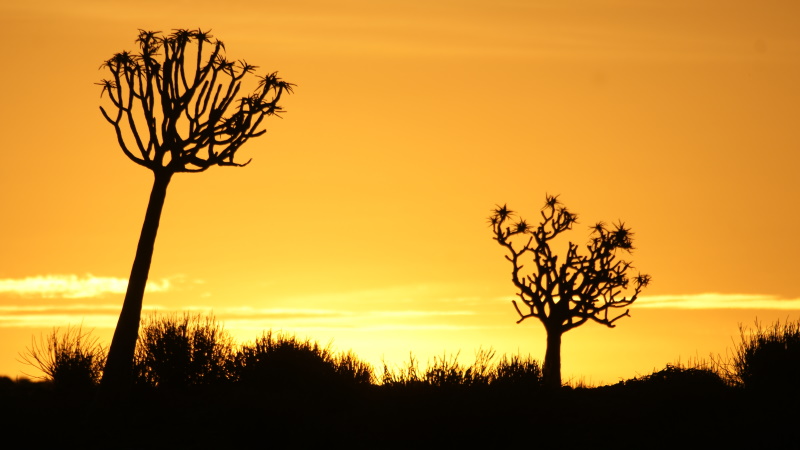 Holiday Planning during Covid19
At Gane and Marshall we are working to offer maximum flexibility to our clients, whether you have an existing booking with us, or are beginning to make plans for a future holiday.
Small or nil deposit requirements for new bookings.
We can book your flights with no advance payment from you and balance on flights due only 8 weeks before departure.
Guaranteed refund or free postponement should Gane and Marshall have to cancel your trip due to Covid related travel restrictions.
Insure with our recommended travel insurance provider, Campbell Irvine, or with another reputable provider, and you should have a refund if you or a member of your party is diagnosed with COVID-19 or has been ordered to self-isolate and are unable to travel as a result of this.
Current Travel Restrictions
The UK Foreign, Commonwealth and Development Office (FCDO) is continuing to advise that British nationals avoid all non-essential travel until further notice. It is likely that these restrictions will remain in place for travel to most destinations beyond Europe through the summer of 2021. We have already helped our clients due to travel before mid-July this year to re-schedule their holidays. If you are travelling later in the year, we shall keep in touch with you as your holiday draws closer or in the event of any change to the FCDO travel guidance, and we shall of course be on hand to help answer any questions you may have. Your travel consultant can be reached by email or on 01822 600 600.
Making a booking for late 2021 or 2022
During this period of lockdown, many of us are no doubt looking ahead to a future when we can travel again freely. While some travellers have already begun making holiday plans for 2021 and beyond, others will be waiting until the outlook is more certain.
To help mitigate the risk for you of planning your holiday, we are currently working to waive or to greatly reduce deposit requirements for holidays booked through us until the present restrictions on travel are lifted. Most service providers in the tourism industry - hotels, safari camps, ground handlers - are relaxing their terms & conditions in light of the current crisis, including their deposit requirements. So too are we at Gane and Marshall. This makes it possible for us to help you plan a holiday and to secure reservations with only a very limited deposit, and for some bookings, no deposit requirement at all. This policy will be implemented on a booking-by-booking basis, and there are some services which we cannot currently book without a larger deposit requirement (e.g. permits for gorilla safaris), but for the vast majority of holidays booked through us in the coming months, we expect to greatly reduce our standard deposit requirement. As the situation becomes clearer and your proposed travel dates are likely to be viable, we shall then invoice you for a standard deposit payment.
This policy extends to international flights. Gane and Marshall is ATOL-bonded, and for most international airlines we can provisionally book flight reservations without charge to you. Again, a deposit or full payment for flights will only be due 8 weeks before travel start date and only when we are confident that the relevant flights will operate. In the meantime, you will not be committed in the event that your travel plans change.
So please do contact us to discuss your holiday plans for 2021 through 2022. Our travel team will be delighted to help you plan your next journey!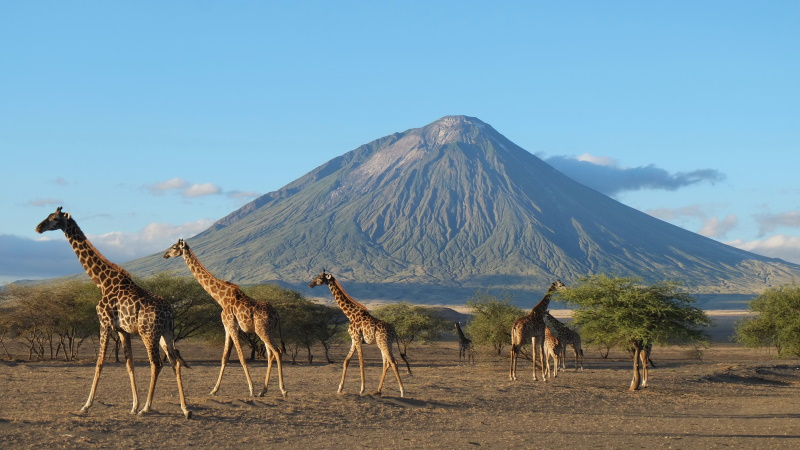 Gane and Marshall granted new three year AALA license, and plans new adventures in Europe
After a rigorous vetting process we are happy to announce that we have been granted a three year renewal of the important Adventure Activities Licensing Authority (AALA) licence. Whilst this strictly applies to our School Challenges expeditions for SEN students, it also means that Gane and Marshall health and safety protocols are checked and updated and we continue to safeguard all of our clients through best practice. A big thank you to Phil Worgan, our health and safety consultant, for his hard work to obtain this renewal. Phil not only leads our school challenges for special needs students but also keeps our health and safety procedures up to date.
Beyond Corona, we are looking forward to helping Gane and Marshall travellers head out to wild and beautiful places, where the air is clean and the environment refreshed by the current rest from visitors. We are now in the process of developing new programmes to Europe to add to our Africa, Asia and Americas portfolios. Europe works so well for lovers of wildlife, walking and biking adventures, and culture. We shall be adding to our wildlife and adventure trips in Europe with new programmes for France, Italy, Spain and Scandinavia. Our School Challenge groups will again be visiting the Ardeche region in France for our regular kayaking and walking challenge, and we shall offer an open group biking and trekking challenge to the Verdon Gorge in spectacular Provence. Corporate event managers and charity organisers should contact Jeremy Gane (jeremy@ganeandmashall.com) about the great opportunities for eco-friendly team building and fund-raising events in France – accessed by Eurostar and French rail, with no flights required.
Coronavirus Outbreak Advisory
With the UK government, in line with many other countries around the world, now advising against all but essential foreign travel until at least mid-April, you will no doubt be wondering how this may affect your travel plans.
If you have booked a holiday with us that is due to take place in the coming months, we will contact you to discuss your options at the time that FCO advice is relevant to your trip date and destination. We hope you will appreciate that we have to prioritise those of our travellers who are departing soonest.
The coronavirus epidemic is a fast-changing situation and our policy is evolving in response to events. We are grateful for your understanding and patience at this time.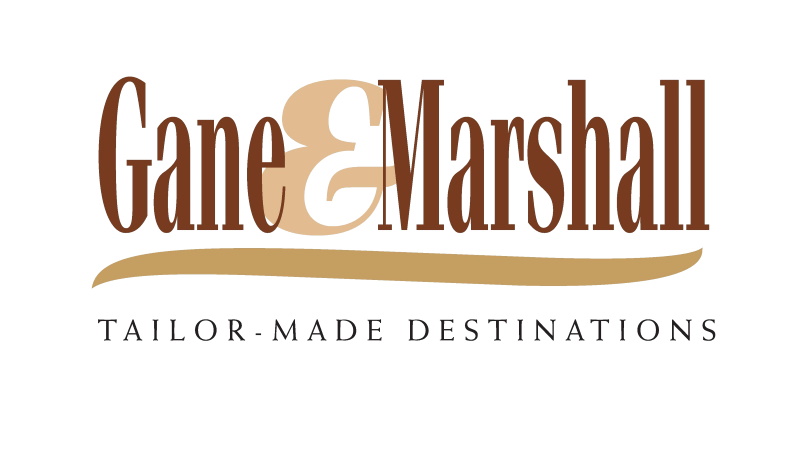 India's tiger population reaches almost 3,000
With so many species currently on the decline, it was most exciting to receive some very positive conservation news this week. On Global Tiger Day, it was announced that the tiger population in India has reached almost 3000, according to the latest census of 2018! This is a doubling from the estimate of 1,400 given when India begun its census in 2006!
Coinciding with the news, the Joanna Lumley narrated ITV documentary, "Counting Tigers, A Survival Special", documents the process of counting the animals in the wild and highlights the many threats that tigers face. It offers a unique insight into the conservation process behind this most recent count and the increase in tiger numbers.
Read our Malawi feature in May's National Geographic
Gane and Marshall features in May's National Geographic in an article focused on the revival of Malawi's national parks.
Travel writer Amelia Duggan travelled with us to Malawi in early 2019, visiting Majete, Liwonde, the Shire Highlands, and Lake Malawi. In her article, Amelia writes of the beauty of Malawi's landscapes, and describes the replenishment of its national parks and game reserves under the management of African Parks.
Malawi has undergone a quiet but stunning revival in the past decade, as its game reserves and national parks, formerly decimated by poaching, have been restocked with wildlife. The transformation has been perhaps most dramatic in Majete Game Reserve, which is now Malawi's first "big 5" game park with stable populations of rhino, leopard and lion. But Liwonde National Park has also undergone a stunning transformation.
Amelia writes about this transformation in her article, which also covers Lake Malawi and the Shire Highlands. You can read her article in full at the National Geographic website.
Considering a holiday to Malawi?
At Gane and Marshall, we offer tailor-made itineraries that take in the best of Malawi, from the wild bush of Majete and Liwonde to the tranquillity of the Shire Highlands and Nyika Plateau. Visit our Malawi pages to learn more.