Gane & Marshall
Unforgettable journeys,
tailor-made for you.
Gane and Marshall news

Jeremy Gane interviewed about Comic Relief & Kilimanjaro on BBC Wiltshire
As Ed Balls, Anita Rani and Osi Umenyiora make their way to the summit of Kilimanjaro as part of this year's Comic Relief, our own Jeremy Gane was interviewed by Rachel Houghton on BBC Radio Wiltshire about the first Kilimanjaro climb in support of Comic Relief that took place in 2009, and on which he served as project manager.

In the 10-minute interview, Jeremy discusses his experience of leading the team of celebs - which included Gary Barlow, Cheryl Cole, Fearne Cotton, Alesha Dixon, Ronan Keating, Chris Moyles, Ben Shephard, Denise Van Outen, and Kimberley Walsh - to the top of Africa's highest mountain, and about Kilimanjaro more generally.

You can listen to Jeremy's interview on BBC iPlayer via the following link (skip to 2hrs13mins):

https://www.bbc.co.uk/sounds/play/p0703djb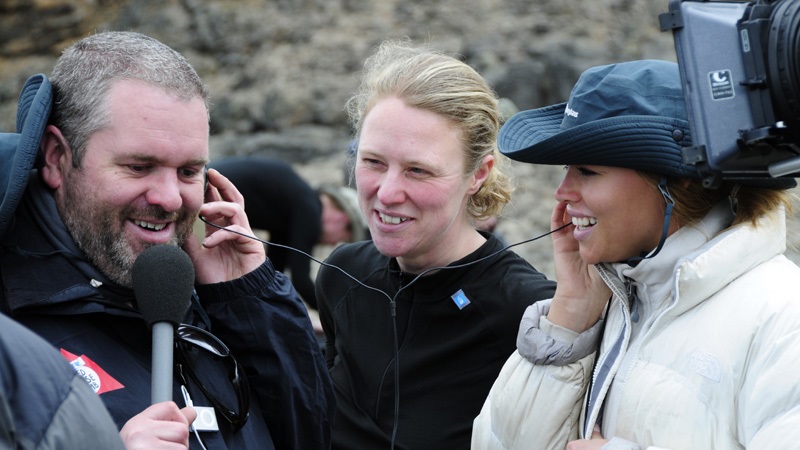 BBC interview with our India expert, Sarah Williams
India is top of the travel news this week, with Prince William and Kate Middleton's royal tour, as well as the wonderful news of an increase in tiger numbers (the first reported rise in over a century!) catching the headlines.
Our India expert, Sarah Williams, was on BBC Radio Surrey this morning to discuss what makes India such a wonderful country to visit.
You can listen to Sarah's interview on BBC iPlayer (skip to 2hrs39mins):
http://www.bbc.co.uk/programmes/p03plc3k
North Face Kilimanjaro Climb featured in the Daily Telegraph
Our unique climb to the summit of Kilimanjaro features prominently in Daily Telegraph's "50 Greatest Adventures on Earth", appearing at the top of the Africa category!
What is the North Face route?
The North Face is a new wilderness route to the summit of Kilimanjaro offered exclusively by Gane and Marshall. It sees you ascend the mountain via its rarely trodden northern slopes, before cutting through the crater to Uhuru Peak, the summit. Uniquely, the summit climb is done in daylight.
Opened in 2017 and with the first open groups departing in 2018, the North Face route offers an entirely new perspective on this classic climb, and we're delighted to see it featured so prominently in the Telegraph! See our Kilimanjaro North Face itinerary page for more details.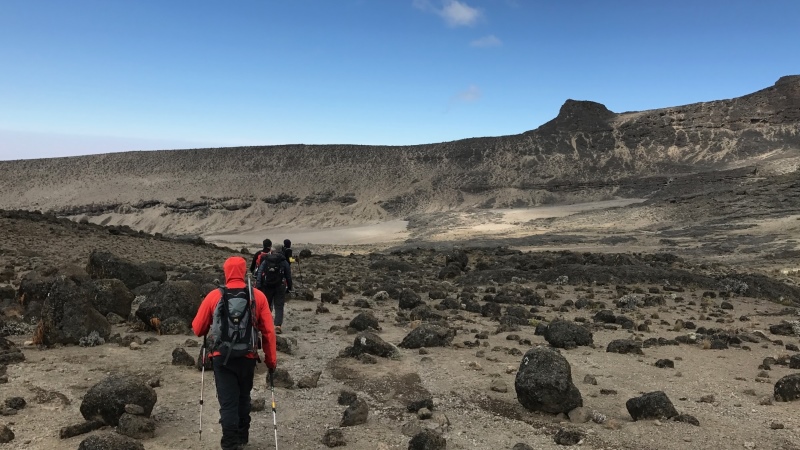 Expert Ethiopian guide Zablon Beyene features in this week's Sunday Times.
Zablon Beyene is an authority on Ethiopia's Historic Route and on Ethiopian history and culture more generally. In his interview with Chris Haslam, he discusses the opening up of the border between Eritrea and Ethiopia following the peace agreement of July 2018, and what this means for tourism to the region.
Zab previously worked with us to set up and guide our Ancient Ethiopia small group tours, which we operated in 2015 and 2016 to coincide with the Ethiopian Orthodox celebrations of Meskel, Palm Sunday and Timket. Since then, Zab has worked with us to prepare private escorted tours for a number of our clients. If you'd like to discuss a private itinerary to Ethiopia, to be led and guided by Zablon Beyene, please get in touch with our staff on 01822 600 600, or info@ganeandmarshall.com.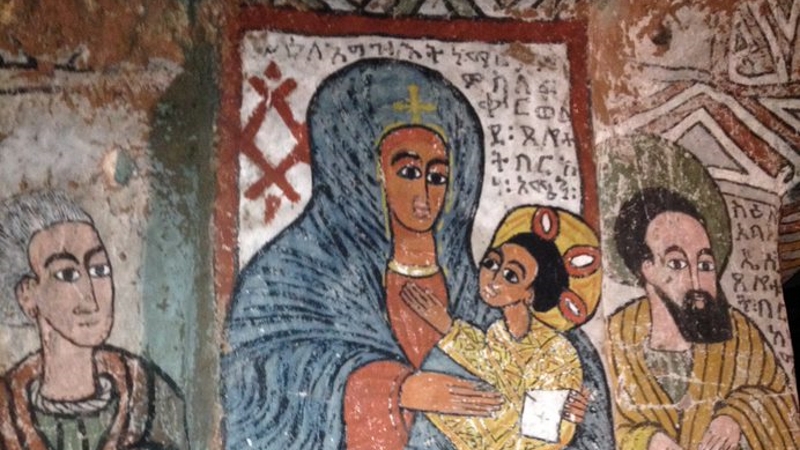 Headeast - Vietnam to Cambodia Extreme Cycle Challenge
Gane and Marshall are the organisers of the upcoming headeast extreme cycle challenge.

In December 2016, Y.CO Co-Founders Gary Wright and Charlie Birkett will take on the headeast challenge with Rugby World Cup Winner Lewis Moody MBE, explorer Alan Chambers MBE and 3 other rugby stars. The event will see the team embark on an extreme 1,000km cycle challenge over 10 days, travelling from Saigon in southern Vietnam to Angkor Wat in northern Cambodia, cycling up to 130km per day. The route takes in steep mountain climbs of up to 1,500 metres above sea level, dense jungles and remote temples, in humid conditions and temperatures of 30-35ºC.

The headeast event follows our 2015 headnorth Polar Expedition in which Y.CO staff raised over €250,000 for charity. This time, the team aims to raise over £75,000 for The Lewis Moody Foundation, which helps fund the HeadSmart campaign to raise awareness of the symptoms of brain tumours, ensuring children are diagnosed quickly and receive lifesaving treatment before it's too late.

Visit the headeast website to learn more.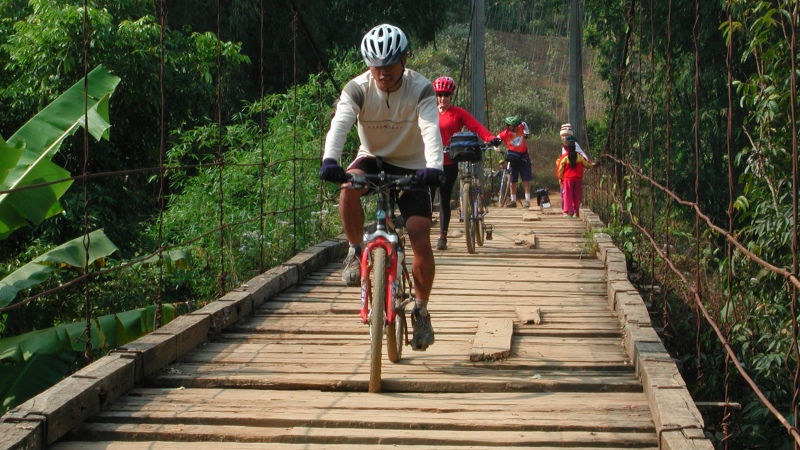 Tigers on the rise! Tiger populations recovering.
For the first time in a century, tigers are on the increase! This is the wonderful news to be taken from the latest WWF survey, which suggests that the number of wild tigers has grown from an estimated 3,200 in 2010 to 3,890 today.
You can read more on the survey at the WWF website: https://www.worldwildlife.org/stories/for-the-first-time-in-100-years-tiger-numbers-are-growing
With the recent news that Cambodia is looking to reintroduce tigers to the forests of Mondulkiri in the coming years, the outlook for wild tigers is beginning to look more positive after years of negative news.
The efforts of conservationists have been crucial to seeing tiger number rebound, but tourism, too, has played an important role in helping to preserve the natural habitats that tigers depend on, particularly in India.