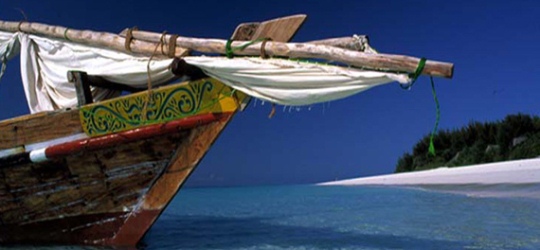 Zanzibar
The spice island of Zanzibar is a world unto itself, a land of pristine beaches and vibrant Swahili culture that provides a welcome contrast to the hot and dusty safari parks of mainland Tanzania.
The spice island of Zanzibar and its sister islands of Pemba and Mafia are renowned island retreats, offering unspoiled, palm-fringed beaches and the warm clear waters of the Indian Ocean.
There is a huge range of accommodation to choose from on Zanzibar, from charming guesthouses tucked away within the narrow streets of old Stone Town to small boutique hotels scattered along the island's many beautiful beaches. The smaller islands of Mnemba, Chumbe and Changu Island offer wonderful private retreats, perfect for honeymooners and for those wanting a relaxing beach holiday as an end to a safari on the mainland.
Zanzibar provides for more than just beach holidays, however; it is also a superb wildlife destination. Indeed, the snorkelling and diving is among the best in the world, with stunning coral reefs to the north of Zanzibar and just off Pemba. Changu, in particular, is famous for its huge tortoises, some of them hundreds of years old.
We highly recommend a night or two in old Stone Town, the cultural heart of Zanzibar, to explore its rich history, colourful markets and its many shops bursting with intricate carvings, paintings and jewellery. The lively night market is the place to try the day's catch of kingfish, lobster and many other local delicacies.
ZANZIBAR TRAVEL ADVICE
A Zanzibar beach holiday combines perfectly with a Tanzanian or Kenyan safari.

The best time to visit Zanzibar is June to March.

April-May has some rain but is still warm.

Zanzibar is becoming ever-busier, and many now look to Mafia and Pemba as alternatives, but it's still possible to find peace and quiet on Zanzibar if you choose the right lodge.

Regions in Zanzibar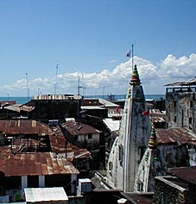 Today, many of the winding streets and high townhouses of old Stone Town remain unchanged and visitors can walk between the sultan's palace, the House of Wonders, the Portuguese fort and gardens, the merchants' houses, and the Turkish baths of the old city.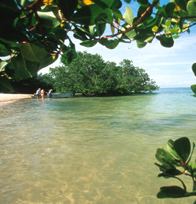 Surrounding Islands near Zanzibar
Zanzibar's surrounding islands - Pemba, Mafia, Chumbe and Mnemba - are for the most part much less densely populated than mainland Zanzibar, and home to some of the finest beaches and wildlife attractions available in the entire archipelago.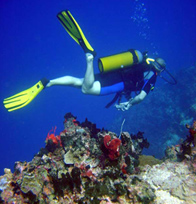 Zanzibar's coastline offers some of Africa's finest beaches, but sand and surf vary depending on which side of the island you're on. The east coast offers the most pristine beaches, while west Zanzibar offers gentler tides. On the northern coast of Zanzibar, the diving is superb. The south coast is home to the Menai Bay Conservation Area.
Example itineraries in Zanzibar
9-day North Tanzania and Zanzibar safari & beach itinerary, visiting Ngorongoro Crater, Lake Manyara, the Serengeti, and Zanzibar. This classic Northern Circuit safari itinerary is among our most popular.