Zanzibar Coastline
Beach Holidays
Back to Zanzibar
Zanzibar's Coastline
Zanzibar's coastline offers some of East Africa's finest beaches, but sand and surf vary depending on which side of the island you're on. The east coast offers the most pristine beaches, while west Zanzibar offers gentler tides. On the northern coast of Zanzibar, the diving is superb. The south coast is home to the Menai Bay Conservation Area.
Wedding in the Serengeti
All the planning and conversations we had prior to our trip proved to be invaluable.
Featured itineraries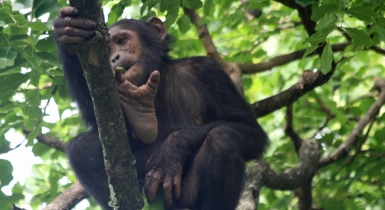 Ngorongoro, Mahale, Selous and Zanzibar
10-day luxury Tanzania safari visiting Ngorongoro Crater, Mahale Mountains National Park, Selous Game Reserve, and the spice island of Zanzibar. This programme can be extended to 14 days to include the Serengeti. NB. Availability in Mahale is limited and seasonal - please contact our office for current rates and availability.
Experience
Safari and Wildlife Holidays
Price on application
Read more
Accommodation
Wonderful wildlife in Costa Rica
The holiday was wonderful. We cannot praise the organisation and smooth-running of the itinerary enough.