Gane & Marshall
Unforgettable journeys,
tailor-made for you.
Biking Holidays
Whether you're exploring the African Rift Valley or the Mekong Delta, biking holidays provide a superb way to get fit and have close encounters with the geography and peoples of distant lands.
Testimonial
Saw 172 cats, 20 cheetah, 3 leopard, 2 serval and 147 lion. Took 1300 photos-they will take some sorting out!

Annie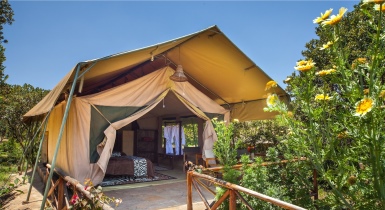 Discover Kenya Family Activity Safari
'Discover Kenya' is an adventurous alternative to a traditional driven safari, offering families a chance to escape the beaten path and explore on foot, by bike and by 4x4 the best that Kenya has to offer. Designed for holiday fun and not as a challenge, the 7-day itinerary is suitable for active families with children aged 10 and over.
Experience
Family Travel
Biking
Safari and Wildlife Holidays
Prices from£1945 pp
Read more
Mount Kenya 360 Degrees Mountain Bike Safari
Circumnavigate the base of Mount Kenya on this new low-impact cycling itinerary. On this 7-day programme (6 days riding), you'll follow a newly-established cycle route which avoids the busy highways and populous town centres in favour of the Kenyan countryside and tribal regions. The terrain varies from rainforest to dry savannah and on to the lush farmlands on the eastern slopes of the mountain, where you'll pass through small rural communities.
Destination
Kenya
Mt Kenya Bike Safari
Prices from£1948 pp
Read more
Testimonial
We returned home from Botswana on Wednesday morning - sadly. It was all perfect and we had a wonderful time.

Linda