Gane & Marshall
Unforgettable journeys,
tailor-made for you.
Banner image: Elton John Aids Day climb with David Furnish, Johnny Bergius, and Janet Street Porter, led by Jeremy Gane.
Below you will find feedback from clients of Gane and Marshall who have travelled with us recently.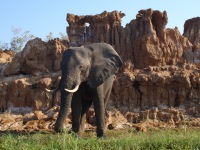 Zambia safari
We arrived back last Saturday after spending a few days in England at the end of our trip.  All your arrangements worked perfectly, thank you. Our stay at Kafunta was wonderful because we were the only ones there for most of the first three days and for all our time at the Bush camp, which was especially nice. Our guide there, Martin, was really excellent. Huntingdon House was a very pleasant change, like travelling back about fifty years. And our stay at Waterberry was also delightful, with a wonderful evening boat ride on the Zambezi river a highlight almost as memorable as the falls themselves. We were pleasantly surprised to find the weather there was less hot than we expected, and the mosquitoes etc were fewer and less bothersome than expected.  All together a very happy trip!
Now we are gradually easing ourselves back into our less exotic routines.
Thanks again for your efforts to give us a very memorable trip.
Best regards,
Nigel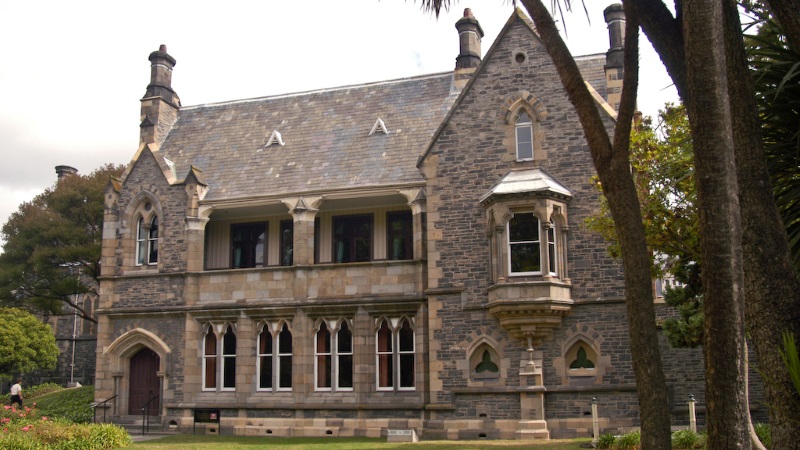 Family adventure in New Zealand
G&M stepped in at very short notice and put together a great trip on a very limited budget. We did everything we wanted to do, and more, within our budget. What deserves the biggest mention and thank you is Sarah Williams - her commitment and effort to deliver a great trip for us was exceptional. Prompt replies to every query, good natured approach to our making amendments, comprehensive replies to every query, anticipating what we might need or want; basically taking the whole responsibility from our shoulders and organising a trip for us as if she were doing it for her own family - more than exceptional service! Thank you, Sarah! PS Can you please add South America to your list of places that you cover?
Valerie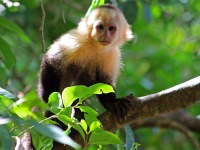 A wonderful time in Costa Rica
I had a wonderful time in Costa Rica so BIG THANK YOU for organising this holiday for me! The guides were very good, the transfers and the transport very punctual, clean and traveller-friendly. The hotels were great, the staff most helpful, as were all Costaricans (Ticos) I came across. I couldn't fault it if I tried!
Best wishes,
Jo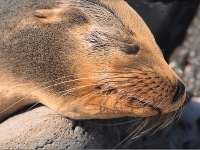 Quito and the Galapagos
Hi Sarah;
Sorry I haven't gotten back to you sooner.  We have been busy settling into Canadian life, getting the house unpacked, etc.
Sandy and I had a fabulous time in Ecuador and felt the entire trip was incredibly well organised.  Thank you!!  The guides went above and beyond to fit as much as possible into the itinerary, even beyond what was outlined.
The Galapagos, as expected, was spectacular.  The Yacht LaPinta was lovely and the crew was wonderful and friendly.  We felt our time on the boat was a bit short.  Essentially Day 1 and 4 were lost to check in/out and travel... so we really only had 2 solid days and saw 2 islands.  Would have liked to see a bit more, so would definitely recommend minimum of 4 nights versus 3.
The real surprise was Quito and the mainland.  We, like most tourists, went to Ecuador for the Galapagos.  But we found incredible culture, history, landscape, architecture in Quito and the surrounding countryside.  We loved Otavalo market, Hacienda Muleta (although, again, needed more than 1 night).... and lunch at Hacienda Pinsaqui was spectacular.  This was a beautiful hacienda, which I would definitely recommend for one night as it's full of history, architecture, stunning grounds.  In fact, I think it's more beautiful than Muleta (although it doesn't have the range of activities).
Although our family has had a long love affair with Africa, my first trip to South America suggested that there's lots there for us to discover.  I'm looking forward to going back one day with my husband.  Absolutely lovely people, food, country.  I can't say enough about it.
As with all of our Gane and Marshall trips, it was impeccably organised to our tastes and interests.
Thanks so much for another wonderful trip!
As we head into the holiday season, I wish you - and Clare and Jeremy - all the best.
Regards, Linda
Wildlife experience in Brazil
I went to Brazil mainly for the wildlife, which indeed was outstanding, but the wow factor was definitely at the Iguassu Falls.
I have become accustomed to excellence from G & M in my holiday arrangements, but Sarah's knowledge of the area, her attention to detail and her ability to really fit the trip to my individual aspirations is outstanding. Sarah has organised a number of trips of this nature for me now and every one has been perfection. I go on other sorts of holiday  trips, but I would never contemplate going elsewhere for tailor-made wildlife trips.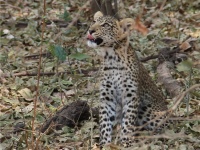 Zambia and Malawi safari
Hi Clare,
Just to say thanks for a brilliant holiday. Your organisation went like clockwork - no problems at all. We were met at Lusaka and Lilongwe airports by a Robin Pope representative which helped considerably. The Malawi Visa fiasco was a non event when we found our names on "the list" and we did not have to pay for a visa.
In Livingstone, we crossed to the Zimbabwe side of the Vic Falls for a spectacular view - and a drink in the Victoria Falls Hotel - the extra paperwork was well worth it. The lodges in Zambia were both very good and we much enjoyed the trip up to Tsika Island. The canoe trip back down the Zambezi was spectacular and we were unexpectedly joined by elephants for lunch. Richard caught the season record catfish - estimated at between 40-45 lbs plus a few good tiger fish.
The lodge in Malawi was spectacular and the staff there were extremely helpful and friendly. The food was also excellent. The game in Majete is spread out over a large area but we did see some
of the more unusual animals there - porcupine, genet, civet, sable. We didn't see a rhinoceros despite a couple of hours in a hide but thats the risk we took. (next time !) We also got on good terms with the bush pilots and had some interesting flights in Malawi when there were just the two of us plus the pilot.
In all a fantastic adventure.
Thanks again
Ed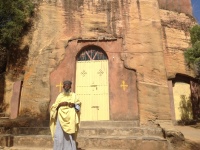 Ethiopia, Rwanda and Kenya
Dear Sarah,
Good to hear from you. We were intending to pass on some feedback…
The trip was fantastic, so we have to thank you +++ for arranging it for us. Most things went very smoothly, and the local companies you had arranged it through were reliable, efficient and helped make the trip such a success!
There were so many highlights. Perhaps chronologically –
1 Rwanda was a most pleasant surprise. Really enjoyed the drive down to the Ngungwe National Park. Did not realise it was such a mountainous, heavily populated country.
All the hills, slopes and lower mountains were covered with terraces and small farming plots. Main roads being done up by the Chinese and are very good.
The Nungwe Forest Lodge was just amazing –modern architecture that made the most of a glorious setting amidst tea plantations , overlooking the rain forest. Vervet monkeys swinging by our balcony, and colobus monkeys in the forest near the main building! Food impressive too. Was a trip highlight, accommodation wise.
The gorilla experience was fantastic, perhaps better than Bwindi, Uganda, as the viewing took place in an open area, the Kwitonda family lazing in the sunshine for us. The arrangements for the trek enabled people to express a desire for an easy or more difficult trek, which was good.
We happened to be there on the day of the Kwita Izina, or"naming ceremony", for the new gorilla babies born over the year. Huge event and a special experience. Even the president was there! Could recommend this for travellers around the time of year for it. Our guide, from Amber Expeditions, Guillaume, was delightful, efficient and very helpful, and there were no problems. All other accommodation was comfortable and clean.
2-Masai Mara.
We couldn't recommend the Speke's Camp highly enough! From our collection on a bush airstrip by Adrian, the owner, to the delivery back by our personal guide Lekopein at the end, we had a wonderful time. The camp itself is small, with ? 5 or so large, and very comfortable tents. They were well set up, flushing loo, hot water on demand, and mosquito proof.
It overlooked a grassy hillock, and our tent was next to a small stream. Quiet and secluded
The décor in the mess tent was safari camp style, with memorabilia and knick knacks from the local cultures. Food was wholesome and generous.
We were the only ones in the camp for our 4 night stay. Which was amazing for us, but hard to understand, as it was such a good set up.
We had our own vehicle and guide for the stay [I think this is the norm, even when they are busier]. The young Masai guide Leko was very switched on with excellent English, and a remarkable wildlife tracker. We saw so much in a short time – the wildebeest migration was all around us, and the vastness of the numbers was  awesome. He found us a family of leopards with two babies that played and romped within easy viewing, on our own, without a plethora of safari vehicles. Also baby cheetahs, lions, warthogs. Also we saw a grazing rhino close up, and some mini wildebeest crossings, with unfortunately a croc attack. And lots more. The sundowners were memorable. The camp was one of the best that we have stayed in during our 5 trips to Africa. Maybe not all the frills, such as infinity pool, or fancy cosmetics. But a wonderful safari experience by dedicated professionals who love what they are doing. Do hope you can recommend it to other travellers!!
3-Ethiopia
Guess you have a lot of clients going there, as I gather it is one of Jeremy's specialties. Was not sure what to expect, but it surpassed my limited expectations!
We were looked after very well. The itinerary was good, and the guide, Bereket Gebreyes, was again excellent –transport picks ups, local guides, flights, accommodation all worked well.
The Meskel ceremony was an experience indeed and not to be missed. Our guide in Ethiopia was one of the best we have had in our travels in Africa. A 34 yr old guy from Addis, putting up with two nearly geriatric sisters for 19 days… A big ask!! Bereket was very experienced, knowledgeable and passionate about Ethiopia! He was meticulous in looking after us, sensitive to our interests and needs, and very generous with his time and insights into contemporary culture. He even had a great sense of humour.  He ended up feeling more like a friend than a guide, and we felt so spoilt by him, as he did all that he could to ensure we had a great holiday.
Was also impressed that Zab came and met us briefly at our farewell dinner. And gave us a gift of some Ethiopian coffee!
All the transport was good – comfortable, clean and reliable. The drivers deserve a mention. They were careful and safe drivers. As I am inclined to be car sick on winding, mountainous roads, I really appreciated their sensible driving.
So all in all, we have much to thank you for.  For arranging such a memorable holiday again, and doing it with efficiency and patience. We are now back to saving for the next foray into Africa…
Hope you are managing to escape work and have some travels too !
Thanks +++
Carol from perth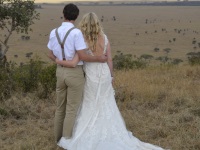 Wedding in the Serengeti
Jeremy,
All the planning and conversations we had prior to our trip proved to be invaluable, thank you so much for all of your advice and recommendations.
Our trip started with our private safari tour which was indescribable, we are still in awe at the nature and beauty.  The tour, the guides, the hotels, we couldn't have asked for any more.  The wedding day which we squeezed in mid-tour was incredible overlooking the Serengeti plains. The Serena Serengeti that you recommended made our day very special.  Every other place we stayed following this continued to spoil us on our honeymoon which is thanks to you for informing them.
The Rongai Kilimanjaro tour with the African Walking Company was fabulously slick and well organised and we had a fantastic bunch of fellow trekkers in our group.  The standard of our guides and camp seemed to excel others that we observed along the way.  12 out of 13 people got to the Uhuru summit.  What an experience.
The finale of our honeymoon at Breezes in Zanzibar was a nice way to wind-down.
We have since recommended you to a couple in the UK and will continue to do so.  Your attention to detail and personal touch made the difference.
Thanks for the trip of a lifetime.
Justin & Tracy.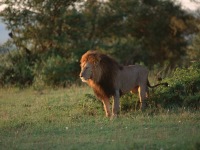 Lovely memories of a holiday to Tanzania
Thank you for your email.  We most certainly did have an amazing safari - although it seems like ages since we were there!!
Everything went very smoothly and there were absolutely no hiccups at all.  The lodges were really top quality in terms of rooms, service and food.  We really liked the camp too - in fact this was our favourite as we really did feel at home in the tent.  All the places we stayed were beautiful in their own way - I am glad that we stayed in 3 different places as I liked the variety.
The balloon safari was very enjoyable and you could see for miles - on our flight we saw very few animals - but it was great fun and I don't know how they managed to produce an English breakfast in the middle of nowhere.
Our guide was just perfect.  The right side of friendly and a great source of bird and animal knowledge!
The game viewing was excellent. We saw so many different creatures and all the ones that you would hope to see - including a black rhino and youngster.  We didn't see the wildebeest crossing the river but we saw a video made by another visitor at the camp.  It showed a young wildebeest being picked off by a croc - it really upset my daughter even though she was fine with lions tucking into a hippo - so I think that missing the crossing and just seeing them gather was ok!  We got to see the rhino whilst near to the river so that was a pretty good alternative!
I asked Elsa what was her favourite part of the trip and she said all of it!
Thank you for organising our trip for us - the itinerary was spot on and we had a lovely time together. We now have lots of lovely memories to chat over and laugh about.
Best wishes
Faye and Elsa
Southern African honeymoon
Hi Clare
Just a quick message from myself and Sarah to say thank you so much for putting together our honeymoon package. Sorry I missed your call - I think we may have actually been getting married in the church when you rang!
Each lodge and guest house we stayed at exceeded our expectations and we wouldn't hesitate to recommend them or the service that Gane & Marshall and yourself offered.
Each accommodation was beautiful and so different from the last, which only served to enhance the wonderful experiences we gained at each step of our journey. The private dinner that the Waterberry Zambezi lodge arranged for us on our lodge decking area to celebrate our honeymoon and the help that Adley house offered to help try and track down our lost camera are two examples of the extra mile that each place went to make our time in Africa so special.
The timings and structure of the honeymoon were perfect and we would really like to thank you for putting together a package which provided us with every aspect which we hoped for. For example, we had an extra day compared to most other guests at Muchenje which allowed us to visit a local school, an experience which will live long in the memory. I would definitely recommend people get the time to do this! Hiring a car was also excellent advice. We never felt threatened or in danger in our car and the South African roads are relatively well maintained. It was great to go from the tranquillity of the Zambezi, to the long but thrilling days on safari, to the city and culture of Cape Town onto the final relaxing stops up to Oodsthoorn through the mountains and back down, along the wonderful beaches of the garden route.
Thanks again for making the trip so memorable
All the best for the future
Dean & Sarah
Thanks again
Arctic cruise
Hi Sarah,

it was fabulous - it was wonderful - it rained (a bit) - it was foggy (somewhat more) - it was sunny (A LOT).

As for animals: some whales; some walrusses (this time viewable on land rather than from the Zodiacs); some (very few) polar bears - but I didn't mind since last year's trip was unbelievable in that regard; and millions thousands tens of thousands of birds (on the bird cliff) - which we didn't see last year; some reindeer (in the middle of fog and snow and rain - but that didn't matter a bit).

Glaciers and more glaciers - of which I took way too many photos (if such is possible), but the colours ! oh the colours !

So - yes, it was a wonderful trip - and I don't regret a single penny, cent, kronur spent or the lack of sleep after 3 back-to-back flights on the way over from which I recovered after one night in the Coal Miners' Cabins and was awake in time for the 8:30 departure to Pyramiden.

Those 2 nights on Spitsbergen prior to the cruise were the right decision - since I was able to buy a new camera (I realized something was wrong with mine the day before I left Canada - but hoped I was dreaming !!! :) :) ) - and this one is several generations newer than my old one.

oh - and some of the crew will never forget me hounding them for the 2016 European  soccer scores - since we rarely had internet access and were dependent on crew or captain or just SOMEONE ! to keep us / ie. me up to date. Unfortunately - Iceland lost.....
and then my default team (Germany) lost as well - but Portugal made up for it !!! That final game is the only one i have ever watched in my entire life.

So - in one sentence: i enjoyed the trip - and it wouldn't have gone half as well without you  -because everything worked just the way one hopes it will.

Thanks Sarah !

Monika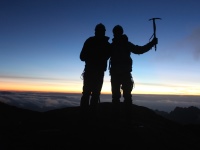 At the summit of Mt Stanley
Evening Jeremy
Greg and I just wanted to extend our gratitude again. We had a most fantastic experience.
The entire trip ran like clockwork and everything exceeded our expectations.
We will be sure to recommend your operation to others in the future.
Sincerely,
Reggie and Greg.
Wonderful wildlife in Costa Rica
Hi Sarah
Well, what can I say. The holiday was wonderful. Isabel and I cannot praise the organisation and smooth-running of the itinerary enough. Your agents in Costa Rica were organised, professional, very customer-oriented and extremely keen to please and ensure we had a great time.  We did. When we arrived at Villa Blanca we were the only two people there - quite amazing. Mind you it did rain. Didn't stop us walking and bumping into the odd armadillo and beautiful birds though.
We also are very impressed with you, Sarah, and your organisation. The tour you put together was everything we could have asked for. The accommodation was great, food excellent the people lovely and where do I start with the wildlife opportunities we enjoyed culminating in a fantastic whale watching morning with mother and calves humpback whales being pestered by three males. Wonderful.
The chef at Rancho Naturalista was absolutely amazing he conjured up some amazing vegetarian meals all beautifully presented. But I have to say that all the food was great.
I think the only thing we under-estimated was the humidity and its impact on our laundry!  Cannot ever remember not being able to get my smalls dry.  But small price to pay.  We had such lovely spontaneous wildlife encounters that the lack of 21st century conveniences really were something we easily adapted to.
I'm sure Isabel will be contacting you because we really were extremely impressed with the whole package and shall have no hesitation in using you again.
Thank you so much.
Speak soon,
Felicity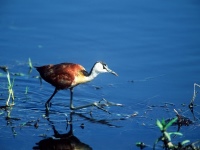 Safari in the Masai Mara
Dear Sarah,
The trip was really awesome from lion catch to gnus crossing the Mara. Perfect guides, excellent food, perfect organization … formidable!
Thanks a lot!
Best regards,
Geert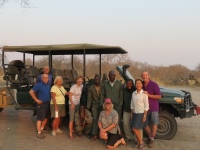 Okavango and Chobe safari
Clare,
If I was going to rate our Botswana safari I would say A or even possibly A+. We had a grand adventure. We'll never forget it.
The key was our guide, Nelson.  Whatever you are paying him it is not enough.  He was fantastic!  He was very friendly and affable.  He was also extremely knowledgeable.  We asked him thousands of questions and he was able to answer them all.  He was also patient, capable and professional.
If we got stuck in the sand or had a flat tire, we never worried.  We were confident he knew what he was doing and he did.  He really looked out after us and we were grateful to be in such competent hands.
We got tons of great pictures and saw everything we had our hearts set on, including leopards, lions and cubs and my personal favorite, the honey badger.
Only glitch was the transfer at the Kazungula crossing.  The small boat from Zambia made us wait for a hour because he was waiting for some people on the other side, which was kind of a pain in the ass. But that was out of Nelson's hands, and pretty minor.
I would recommend your company without reservation for Botswana travellers.
Thank you also for all your help!
Sending along a couple of pics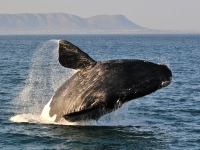 Self-drive holiday in South Africa
Hi Clare,
Just wanted to say a huge thankyou for organising such a wonderful holiday. From the start to the finish it exceeded all expectations. Everything ran so smoothly, the hotels were fabulous, car hire was easy and we met many lovely people, particularly staff.
We also had luck on our side, good weather to go up table mountain, plenty of whales in Hermanus, and every animal imaginable on safari (except black rhino). It was Phil that really wanted to visit Rorke's Drift but so glad he did as I loved every moment too.
We knew what we wanted to do but you made it possible and took the worry out of it for us, thankyou.
We will bear you in mind when booking future holidays and most definitely recommend your company to others.
Yours gratefully
Beth and Phil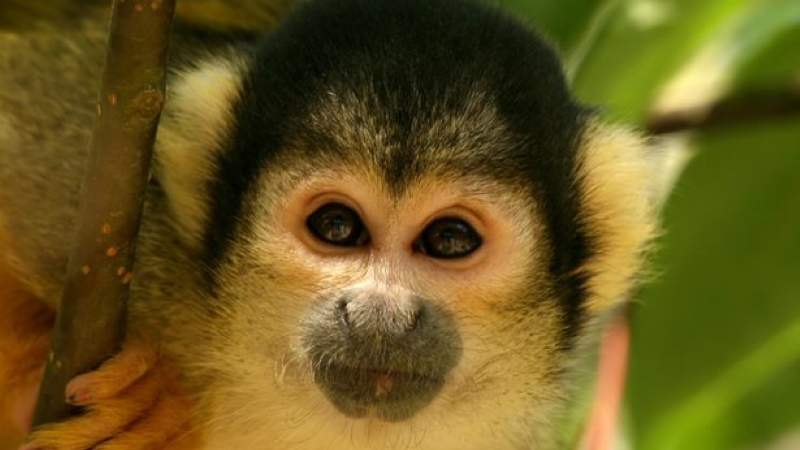 Wildlife viewing in Costa Rica
Dear Sarah,
You did a wonderful job of planning and organizing our Costa Rica holiday. Every detail you organized occurred as planned and on time and everything was first class. The Costa Rica company that you had looking after the local details did a very good job. The vehicles used to transport us around were in good condition, had working air conditioning when required and the drivers  - including the boat operator on Lake Arenal - were interested in telling us about their country and answering our questions, showed us animals and birds they spotted - and all spoke quite good English.
We would certainly be happy to recommend you to others who want to visit Costa Rica.
Carl & Mavis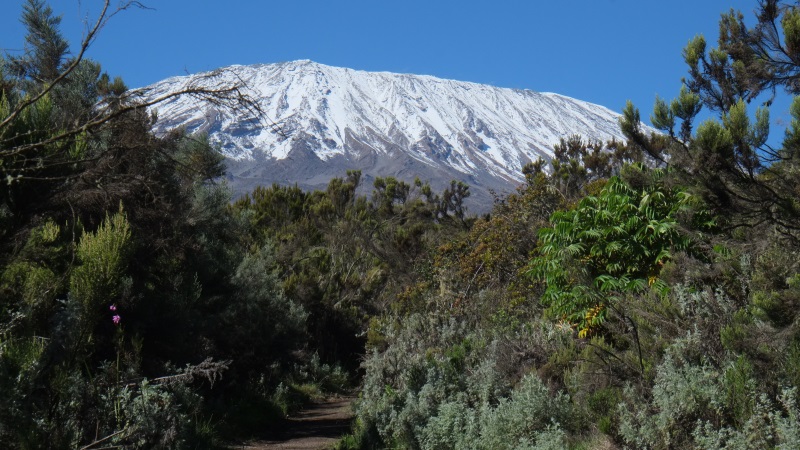 Successful climb to Kilimanjaro's summit
Hi Jeremy

We got home yesterday morning from our Kilimanjaro climb. Both Anna and I successfully reached the summit and we had a wonderful time in Tanzania. Thank-you for all your advice and assistance - the service has been first class. We were also delighted with the African Walking Company, who were very professional, highly organised, ensured we were safe throughout the trip, provided great food and kept our spirits up throughout.

I hope you and your son had a good climb this week

Best wishes

John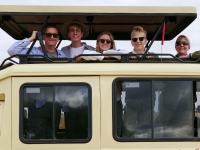 Family safari to Tanzania
Hi Jeremy
Talk about under sell and over deliver! You were very clear that you had selected the itinerary to meet both my wish list but also my budget… I cannot see how you could improve it if we had spent double the amount so it is fair to say you hit both nails smack on the head.
Thank you so much for all your work in putting our trip together; we all absolutely loved it.
Clive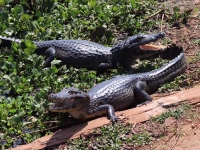 Wild Brazil
Hi Sarah
Had a fantastic time in Brazil! Saw an incredible 6 jaguars while at the houseboat. We were lucky to see a jaguar vs an Anaconda on the last afternoon. Could not fault my time there in any way & the guide Tito was very knowledgeable & accommodating. He even took us piranha fishing after I asked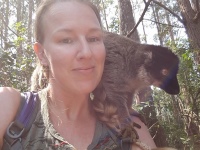 Wonderful wildlife and beautiful beaches in Madagascar
Hi Sarah

I had an incredible time. Can't believe it is all over! Thanks for your help with arranging everything it all went really well.

It's hard to pick highlights when it was such an incredible country. With the 3 different areas it was like 3 separate trips.

My driver (NoNo) was lovely and Eddy my guide was fantastic, Eddy's near perfect English made it so much easier to communicate and ask questions, both were really good humoured and made me feel really comfortable despite travelling on my own

My highlight was always going to be the Amber Mountain because I wanted to see the 2nd smallest Chameleon in the world and also a leaf tail gecko, both of which Eddy found for me within 5 mins of being in the park.

Overall it was the most incredible trip and I would love to go back again and see some more of such a massive and diverse country again in the future.

Attached are a handful of the 1500 odd photos I have returned with. Feel free to quote any of the above for the review section of your website

Cheers

Jax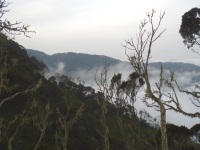 Trek and safari in Uganda
Brilliant organisation and coordination. Saved me a great deal of planning time and provided reassurance that all would work out well in country. No delays. Worked like clockwork.
The highlights? Vegetation zones. Seeing the changes since I was last there. The bog traversing in wellies. The summits. Seeing the chimps in kyambura and hearing their hooting contact calls... Great butterflies. I was a Uganda butterfly collector as a boy and had a great time spotting butterflies on the forest tracks.
Northern and Southern Tanzania Safari
Dear Clare,
Writing to you was on my to do list! Thank you so much for a wonderful holiday.
Ruaha was the highlight of Tanzania - I'm so glad I went. I only did it because of your recommendation. It might now be my favorite place in Africa and I look forward to exploring it and Selous the next time.
I had amazing game viewing in general and found Tanzania an interesting place. I will definitely return.
Best wishes for 2019.

Nandini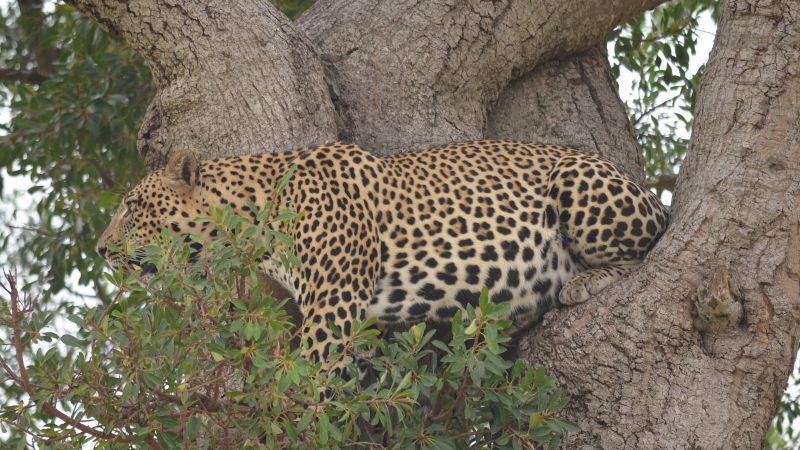 Leopard in a Tree
Hi Clare,
Alyson and I want to thank you for coordinating such a wonderful vacation for us.  We enjoyed it immensely.  All of the arrangements you made and your ground crews were fabulous.  It is difficult to select one particular phase of the trip over another.   The lodgings in all locations were different and wonderful each in their own way.  We enjoyed our safaris the most.  It was incredible to see all the wildlife in the different areas.  We were also very fortunate to arrive as the Migration Crossing had only just begun on the Maya River.  What a wonderous sight.  We were able to see and photo the Big 5.  We have video of a mother cheeta and her two cubs attacking an impala,  12 lions in a pack hunting and taking down a water buffalo, lions mating,  families of elephants at play in a mud hole, and one of the most interesting sightings was  a male leopard in a tree with his kill.   It was indeed an unforgettable experience.  Photos and videos cannot do it justice. 
Our stay at Pongwe Beach was so relaxing and peaceful.. The service there was excellent.  All we could have asked for. 
We did not enjoy our time in Stone Town.. just one place that we could have missed. 
We have attached a picture of a leopard... we were so close to him
Thanks again for your organization and planning.
Phil and Alyson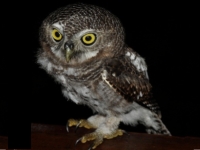 South Africa family safari report
Dear Clare,

I just wanted to say a big thank you for arranging our South Africa holiday. It was the most wonderful experience. I had pretty high expectations but they were surpassed! Everything worked out very well. You chose just the right places for us to visit and to stay. I just wish that we had been able to stay longer. We particularly enjoyed Cape Town, and finishing up with four days at Simbavati was just right - what a wonderful place that is. But we also enjoyed Plettenberg Bay a lot (Milkwood Manor was lovely), and also our stopover at Oudtshoorn - what an interesting place, I could have spent quite a bit of time there.

The girls absolutely loved it. It is not so easy to travel with and please teenagers, as I'm sure you know, but there were a lot of quiet (and not-so-quiet) "wows" from them. They had a fabulous time. Rosa is doing A-level photography and she took some really good photographs when we were out on safari.

The only bit I would have changed was the overnight at Johannesburg - that hotel was a bit seedy, and also as hot as a furnace for some reason (air conditioning didn't work properly). You may want to reconsider that one for other people!

Everyone was so welcoming and friendly, we had great food, no disasters, beyond forgetting Rosa's iPad at Port Elizabeth airport - I was able to find a courier to collect it and deliver it to us just before we flew home from Johannesburg.

Thank you so much, Clare. It was just lovely.

Best regards

Jane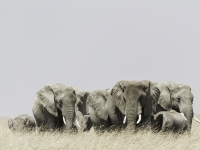 Elephant in the Picture
Hi Clare,
Thank you for your email.
We had a fantastic time! People were so polite and friendly. Our driver was really good (Lawrence) and flexible on our requests. We were well looked after (as soon as we arrived from the airport). We've seen the big 5 although the rhino was only from a great distance using binoculars, and lots of other animals. We've managed to get a lot of amazing photos!
In terms of game viewing, we particularly enjoyed Serengeti and Tarangire. Ngorongoro crater has a very nice landscape and very beautiful although we were not so lucky in spotting much of the animals on the day we went there.  The accommodation were all good but we enjoyed the most staying in the River camp and then in the Serena lodge in Serengeti.  I think being able to hear the animals in the evening and early morning or seeing them up close from your room/tent is quite an experience.   In Tanzania, I think we had the best food served in Serengeti Serena lodge and in Arusha Coffee lodge.
Ngorongoro serena lodge, the room was really cold as the heater wasn't really working that well. They tried to fix it but still not enough.  They did give us two hot water bottles the following night which was very thoughtful.  Although, it would have been better if heater was fixed or moved to another room with proper heating.
Hideaway was really nice and the food / service was great in the aqua restaurant.  Excellent facilities (we liked that the kayak, sail is free) and very nice rooms.  We tried the other two restaurants Carnivor and Ishi, but we wouldn't recommend. I think it is overpriced for what you get and guests are better off dining in Aqua restaurant.
Overall, we had a wonderful honeymoon. One of the best holidays we've done. My husband is already thinking of our next safari trip!
Many thanks again for your help and assistance on this trip.
Janet
Note from Gane and Marshall: you can see the super ele photo in high-res on our Facebook pages.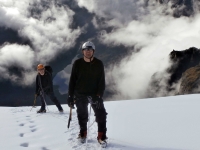 Mount Stanley Climb
We asked Gane and Marshall to organise our climb to the top of Margherita Peak. It was a good decision, not least because they gave us useful advice having recently climbed the peak themselves. There's nothing more helpful than talking to people who know the realities of trekking and climbing in such a testing environment.  Gane and Marshall also provided us with transport either side of the climb and organised an easy going safari to nearby Queen Elizabeth National Park followed by a visit to one of the gorilla families in Bwindi National Park. I've travelled to many places in Africa and there are times when it's better to use the services of a knowledgeable travel company like Gane and Marshall. That way you can focus on the people, places and experiences rather than the hassle and uncertainty of making your own way.
Note from G&M: some of Mike's great photos and his diary notes will be appearing on our Facebook pages.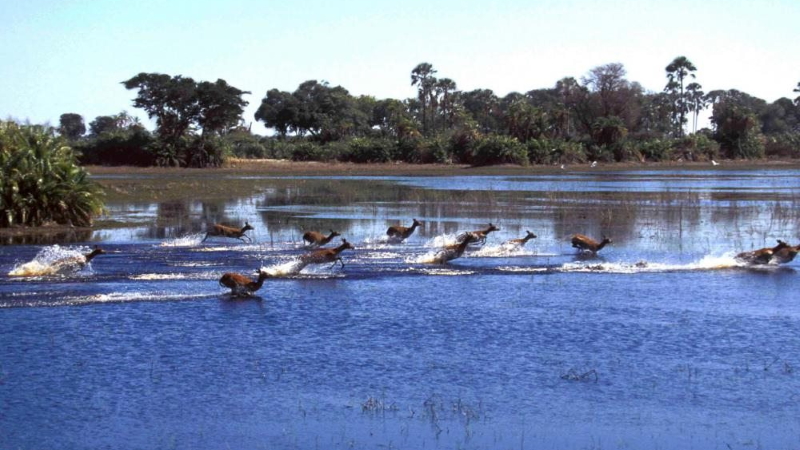 A wonderful trip in Africa
I have to say --- it was the most WONDERFUL trip in Africa -- absolutely amazing -- I enjoyed EVERY second.  Your organization, recommendations, advice, planning were all exceptional!!! I particularly loved Sango camp -- our guide Tony and another guide Face were fabulous and the wildlife experiences we had were spectacular!!  I loved the smallness of the camp and the people -- just wonderful!!  The entire trip was beyond my imagination --- I want to go back!!!!!  I LOVED it and can't express how happy I was with the entire experience.  The food was delicious, the service exceptional, the safaris top notch, accomodations spectacular --- everything fabulous!!!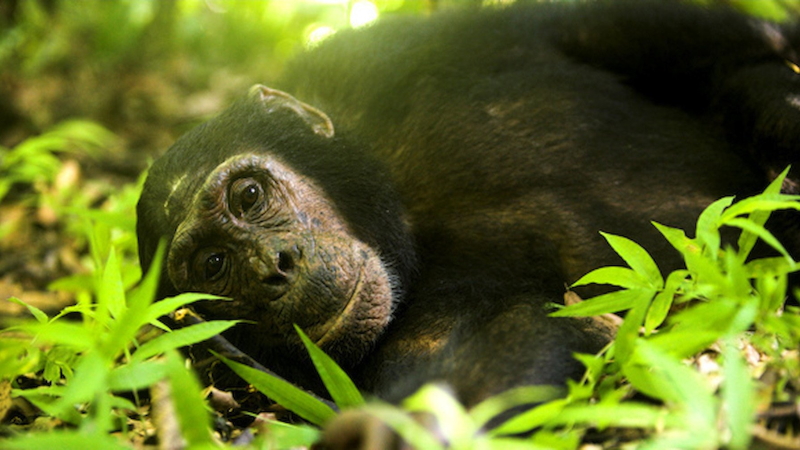 Chimp-tracking in Mahale
Eyeball to eyeball a baby chimpanzee and myself. Over five million years separated our evolvement but for now we were two inhabitants of the forest, albeit mine a temporary one, curiously regarding each other.
To arrive at this point he had been carried by his mother protectively cradled in her arms whilst I had trekked for over three hours. Initially sailing in a dhow along part of the Lake Tanganika coastline from our camp Greystoke at the foot of the Mahale mountains. Then a combination of walking, being pushed/pulled by my guide, Mwega, having a fireman's lift and even at one point a piggyback ride in order to get me to the chimps in time before they left the forest to head up into the mountains.
The day before we had trekked for over seven hours, first in the forest and then up a steep mountain slope only to hear them yelling as they crashed through the trees a sort distance away. A troop of colobus monkeys had been spotted and they were off having had enough of their vegetarian diet for the moment and were in a meat eating mood. They chased the monkeys to a steep ravine, far too dangerous for us to follow. With a heavy heart we turned around, retraced our steps down the mountain and thought tomorrow is another day, another chance.
So here I was, success. My guide had helped me achieve my aim having resorted to every means possible to get me here before the chimps moved off to the mountains again.
The baby chimp eyed me casually while sucking on his closely clutched straw, I looked at him in amazement appreciating the moment. Forget the fancy parties I thought, this, a close encounter with our nearest relatives on earth was the best and most memorable way of celebrating my three score years and ten.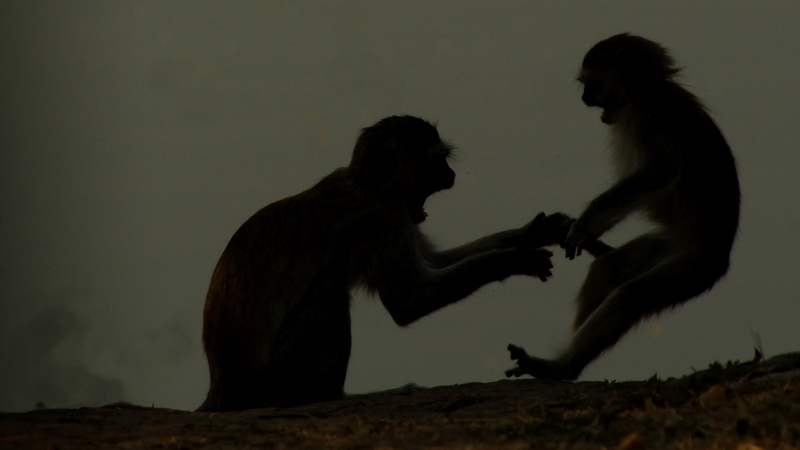 Stunning photos from Zambia
This was my first safari trip to Zambia. Arriving at the camp in the late afternoon my immediate response was – wow – what a location. Sarah at Gane and Marshall organised with consummate skill and efficiency, what was a complex safari package, with the emphasis on wildlife photography. Being a keen amateur experienced wildlife photographer I was hoping to get some decent photos of the wildlife, the landscapes and safari experience. All in all my seven nights at the camp were a totally wonderful experience. The logistical organisation of the camp is spot-on. All the staff are friendly and helpful and the guides in particular are extremely knowledgeable about the wildlife and the various ecosystems. One certainly gets value for money. The morning and evening safaris are always well planned, punctual and truly exciting experiences. An added bonus are the boat safaris which are not always available at other camps. Having superior wildlife knowledge and bush craft skills, the guides were able to get me very close to the animals and birds without disturbing them. Needless to say I was able to get some stunning photos. The accommodation is spacious, clean and comfortable. Being rather fussy about my food, I have to say that the cuisine was always imaginative fresh and delicious. We even got to try some local food which is always a good sign in Africa. Families, couples and singles are all welcome and well looked after. I was particularly impressed that the camp is part-Zambian owned, managed and run. Patrick and Pippa make a great team. In summary, I would certainly recommend the Mayukuyuku Bush Camp experience. Gane and Marshall's experience-based advice was invaluable for deciding on the particularities of the trip and I would certainly book with them again.
Mike
Note from G&M: you can see a selection of Mike's stunning photos on our blog.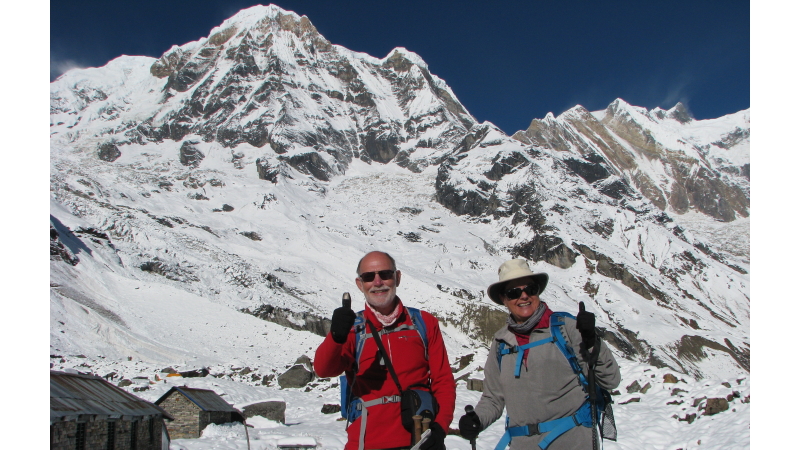 Comfort trekking in Nepal
Phil and Patti travelled to Annapurna Base Camp with us in Oct 2014 and were kind enough to provide a wonderful account of their trip. The itinerary they followed was one of our new Nepal in Comfort programmes, and involved staying in luxury heated lodges and traditional Nepali tea houses, rather than tents. To read Phil and Patti's full report, click here.
We had been considering a trek to Annapurna Base Camp for a couple of years and when we saw that Gane & Marshall were now offering this trek we decided immediately to do it as we had been on some wonderful trips with Gane & Marshall before. We knew that Gane & Marshall would use the best in-country company and for Nepal we were placed in the excellent hands of Ker & Downey.
We loved everything about Nepal including all the hotels, Kathmandu and Pokhara. But the real highlight was the trek to Annapurna Base Camp itself. Nepal is a stunningly beautiful country with wonderful, friendly people. The trek was really challenging with steep uphill and downhill sections each day.
The trek itself was paced just right for us. We calculated that we walked about 80 miles, averaging 7 miles a day, although they ranged from 4 to 12 miles. There were some heart stopping moments, especially when you are halfway to your destination and see a sign that says 4300 steps still to go and then find that many of the bridges are not much more than a few tree trunks strung across a mountain gorge requiring high wire balancing skills! But we loved every minute of it.
When we reached ABC itself it was covered in snow which made for wonderful views (although of course it was the same snow that caused the disaster the other side of the mountain).  We would thoroughly recommend this particular trek to anyone going to Nepal.  We would particularly like to thank our fantastic team (Ruk the guide and Tika and Lama the porters) who helped make this such a memorable trip.
Phil & Patti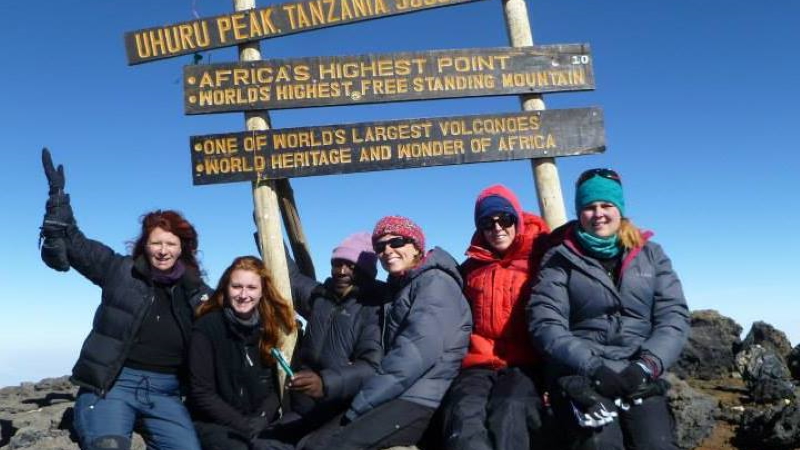 Kilimanjaro climb
I don't know if I will be able to get it into words how good the whole experience has been, but I will try…
From the moment we confirmed the booking, the entire process and organisation couldn't have been smoother. Jeremy's passion, knowledge and experience of Kilimanjaro is second to none that I have experienced, and the information provided prior to the trip was outstanding. This really showed on the mountain, as the others in our open group had booked through other agents and they were all impressed with the amount of information included in the itinerary to the map of Kilimanjaro which we all spent some time looking at after dinner one night!
The African Walking Company were simply fantastic – to climb with the same company as the Comic Relief Group and even with the same guide who took Ben Fogle to the top is a real privilege, and the staff were absolutely fantastic – there isn't a single thing I would fault about any of them! Mussa, our chief guide and Saidi and Julius, the 2 assistant guides, all brought something different to the dynamic of the group – and all were paramount to the success of the whole group getting to the top. I am sure everyone says the same, but without them I would definitely not have made it – they had really taken the time to get to know us all and work out what would motivate us to the top – given that this was my second attempt to summit, Mussa was never going to let me give up without a fight and constantly encouraged me when I really thought I was close to quitting – I'm getting emotional just writing this!!
Obviously reaching the summit was the main aim, but there were so many achievements along the way and other highlights – Lent Hills, Arrow Glacier and even the Baranco Wall (although I was certain I was dying going over that!) And coming down via the rainforest seeing blue and colobus monkeys was great, especially as the Shira Route misses the rainforest on the way up! Seeing it going down allows you to appreciate it more as you have more time to take it in – it's a very refreshing sight compared to the continuous dust and stone of the previous 7 days!
I've raved about G&M to everyone I have spoken to, and if there were anyone planning to climb I would do all in my power to make sure they booked with you! And I am already planning where I could go next with G&M for 2017 – Vietnam looks great!
Jeremy and the team – my sincerest thanks for everything, I have had the trip of a lifetime and it is so sad to be back, but there's always another adventure to be planned!!
Catherine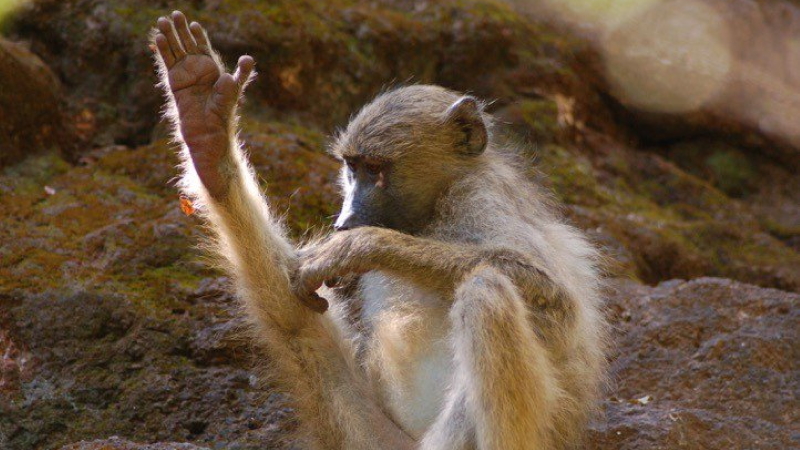 Fantastic safari to the Okavango Delta
Clare,
My apologies for the delay in getting back to you regarding out trip. We had a FANTASTIC time! The game viewing was excellent. The guides, trackers, cooks, and other staff were amazing. The air travel was safe, punctual, and efficient. We heard some horror stories from some other guests regarding their travel coordinators and it felt good to know that we experienced no issues whatsoever. In general, the camps were as expected. Lebala, Lagoon, and Kwara have absolutely no internet access, and only Lagoon has a slight cell phone signal from Namibia. Also, they're now stocking the rooms with shampoo, conditioner, and body wash. The Stanley Lodge at Victoria Falls was over-the-top luxurious, especially given that we were nearly the only guests at the time. Thank you for all of your efforts! I included a couple pictures for you.
Sincerely,
Randall and Sarah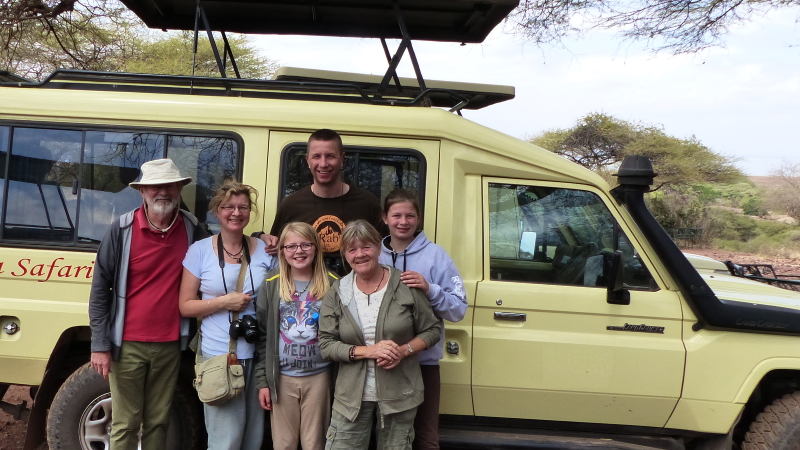 Family adventure in Tanzania
We are safely back from our wonderful fortnight in Africa, and we all want to say a big thank you for your impeccable schedule and choices and for ensuring we had such a great time.
We all loved Tarangire River Camp. Super accommodation and wonderful game viewing. Our first night was disturbed by a herd of elephants invading the camp. An incredible experience. After Serengeti, this was our favourite game reserve.
On to Rhotia. This is a beautiful camp in a lovely setting close up with the locals and was the girls favourite camp. I wasn't so sure - the water heating and electricity arrangements were quite poor. But we still enjoyed our stay.
The drives through Lake Manyara and Ngorongoro were fascinating, but there were fewer animals in the crater than we expected. Still good though.
What can you say about Lamai Camp? Absolutely fabulous, the jewel in the crown. Everything about this place was just superb, and the Serengeti was an experience none of us will ever forget. I hope the mouse that stole Patsy's hearing aids is making good use of them. I would love to go back to this camp.
David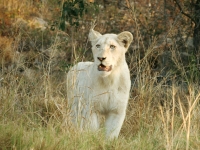 Luxury safari in South Africa
Sorry,  but LIFE  has distracted me from writing you sooner.  I still want to give you my thoughts about our wonderful South African Adventure,  and I'll try to be as succinct as I can.
Our connections were are all perfect,  although there was one extra brief flight to Chitwa Chitwa,  not just the flight from Johannesburg.  But it was all fine,  since we were all a bit loopy by then,  anyway.
Chitwa Chitwa  exceeded ALL of our expectations,  in every way.  I could easily return,  if I ever have an extra few $$.  I'm assuming we went there first for a scheduling reason,  rather than it being a preference in design. Personally,  I would have preferred going to Kings Camp first,  then Chitwa,  since how could anything compete with the latter?  Aside from all that,  we totally enjoyed both camps,  but Chitwa had the same feel of luxury that we had at Beho Beho on our trip 8 years ago. Have to say it's fun to feel "spoiled" for a few days. The staff in both places were wonderful,  and between the two camps we saw ALL of the Magnificent Seven,  including several leopards in broad daylight,  as well as the Wild Dogs & White Lions.  We were  very, very lucky.
The other thing that makes Chitwa a standout is its placement on the lake.  The video I have of hippos walking by our deck to enter the water is priceless! The ride to Timbavati was great fun.  We were just glad the van could make it through the sandy roads and 100 degrees. :)
We decided to take the shorter route to Mpumalanga Airport for our flight to Cape Town.  There was a lot of smog/fog on the mountains,  so we decided we'd rather have a shorter drive than worry about making our flight to Cape Town.  Glad we did.  We still saw a wonderful change of scenery,  from the brittle dry environs of Sabi Sands  to a greener,  richer farmland. It was beautiful. That first week was full of so much excitement and discovery with all the creatures we met, it was nice to be able to rest in a van for a few hours as we rode.
So that's my thumbnail of the trip. It was ALL  a wonderful adventure, and I could easily return at the drop of a hat. Thank you, Clare, for your patience as we worked our way through the planning of it all. You designed a perfect itinerary for the four of us,  which isn't easy,  I'm sure,  but we all loved every moment of our time in South Africa and will treasure the photos and video we brought home with us.
Thanks again for everything, Clare.
Our very best to Jeremy.
Kind regards,
Susan
Fabulous experience at Mombo Camp in Botswana
We returned home from Botswana on Wednesday morning - sadly.  It was all perfect and we had a wonderful time.
It was hard to leave to return to reality!
We felt very lucky to have two of the guides (Moss at Mombo, and Chabba at Jacks) that we had had two years ago. What a great surprise when each was waiting for us upon our arrival at camp!  We were also thrilled to learn we'd been moved from Mombo Camp to Little Mombo (as if anything could be better than Mombo!)  But Little Mombo is truly very special and we had a fantastic time there.  Food, accommodation and staff were all outstanding.  To be fair - food, staff and accommodation at all 3 camps were exceptional!  It really was the special family holiday we'd hoped for.
Thank you for all your attention to the details! For now, I can just dream of our next trip to Africa. 

Best wishes,

Linda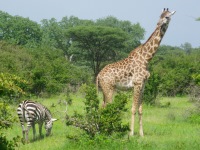 A very special safari
Hi Jeremy
I just wanted to say a big thank you for all your help in making our trip to Tanzania very special.
The safari was great with amazing views from the hotels in Ngorongoro and the Serengeti in particular and Stef and Vala really enjoyed Zanzibar. Ari and I made it to the top of Kili ( although summit day was even harder than I expected !) and we were lucky to have a really good group going up with us.
Best wishes
Malcolm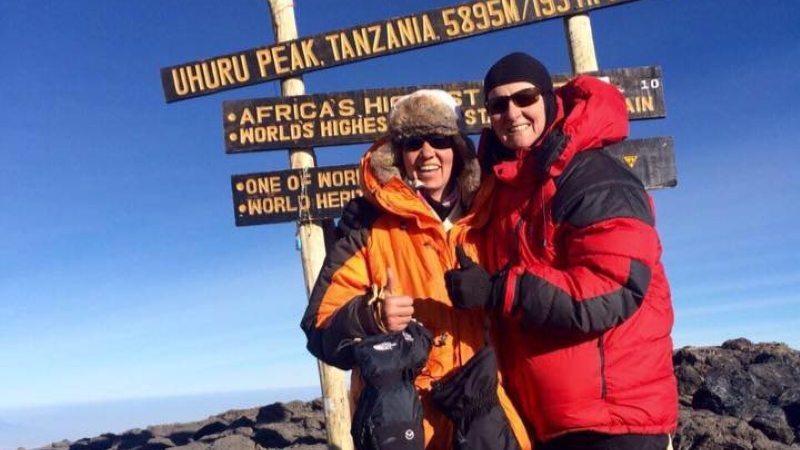 On the roof of Africa
Hi Jeremy,
We had the best time ever. All 3 parts of the holiday (Kili/Pongwe/Stone town) were exceptional.
Once I sort all the washing, I will arrange to return your belongings, which were also very welcome.
We plan to travel in 2017 to somewhere as fantastic; perhaps South America - Inca/Galapagos.... Is this something you can assist with in the future?
Speak soon and thanks again.
Regards
Kerry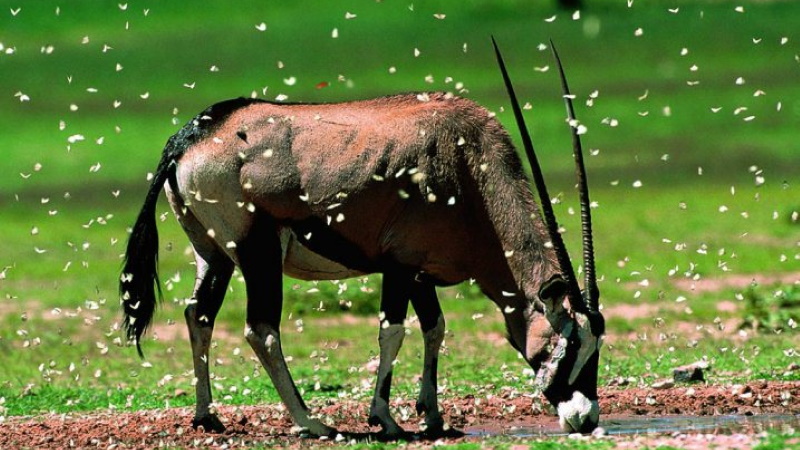 Namibia self-drive holiday
Good Morning Sarah.
It is now a week since my wife and I returned from Namibia following a superb, exciting and absolutely enjoyable trip! In all we drove 2510 miles across some remarkably dramatic topography: listed 221 species of birds,and named thirty one mammals. We did not employ the services of any guides. Prior to our departure we read much about the scenic delights of this South West African nation  -  and still we were astonished by its raw beauty.
My wife and I cannot thank you enough for the first class sevice you provided. I'd describe the itinerary as classic. It had all the ingredients necessary for making every day a new adventure. We were satisfied with all the accommodation and associated service......well apart from the dining arrangements at Okaukeujo Rest Camp which were appalling, though this came as no surprise having read through a number of reports on Trip Advisor.
As Birders, we have travelled overseas many times: six times to South Africa, twice to Australia, Costa Rica, Cuba and Tobago are all recent destinations. Where does Namibia rate for us? Over the years we have had a love affair with self-drive visits to South Africa: it is unlikely that we will return there again. A trip to Namibia is as good as it gets.
If you pressed me to name just one place we stayed at in Namibia that has the most lasting memories for us, it is Desert Camp. Watching the sun rise over the mountains that form a backdrop to the Namib Desert was an experience never forgotten.
I hope you will forgive me for my self indulgence. On a separate email, I have attached four pictures. Take a peep and bin them. We have spoken on the phone on several occasions and now you know the faces of the two people you have helped so much to enjoy what was a special holiday.
Thank you Sarah, very much.
Regards
John and Marion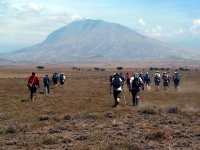 Hottest Classroom Special Schools Group
John, Jeremy, Trystan

Just a quick note to the three of you to say thank you for one of the most memorable expeditions / project I have ever been on.

Without the three of you working so so hard with every detail  over the last 6 months the project would never have happened.

From someone who has planned projects to the ninth degree it was a privilege to be a small cog in a very very well greased wheel

Thank you for working so hard with the project and enabling the rest of us just to turn up with our boots!!!!

Gentleman one day just one day all those boys will realise what you have done for them

From me a huge thank you, and thanks Trystan for having the faith in the Trustees meeting 2 years ago in me, that I can do what I say I can!!

Enjoy the weekend

Al
ALAN CHAMBERS MBE FRGS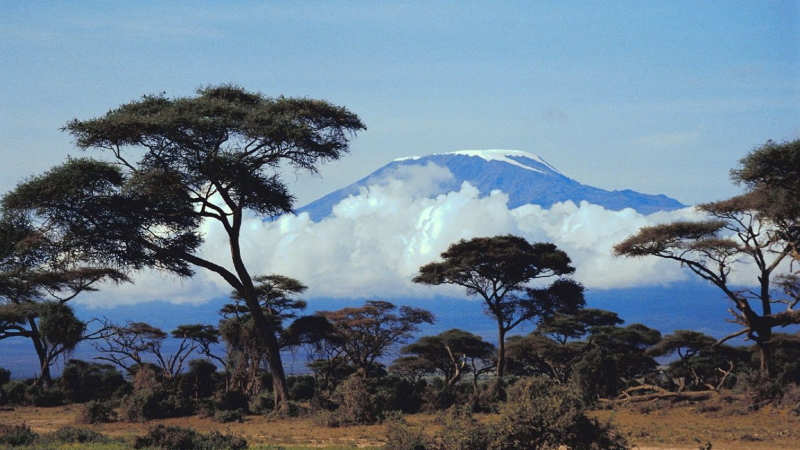 Memories of Kilimanjaro, Safari and Zanzibar
Dear Jeremy
I am sorry I have not responded earlier, I have been working abroad and been extremely busy, which is no excuse really, but I must say thank you.
I writing to say what a wonderful experience, fun and fond memories myself and the team of nurses at the Royal Marsden Hospital had climbing and reaching the top of Kilimanjaro. Words can never explain, what this trip and life time experience meant to me, the group and the people we help with the charity money we raised. This would have never been possible without, your experience, guidance and support, making the whole experience easy down to the smallest details. The porters and mountain guilds were the most kindness individuals I have ever had the pleasure to meet, and we are still in contacted with a few of them, helping with equipment for their studies and education.
The group of nurses all still work for the Royal Marsden hospital, and meet up regularly, Kilimanjaro is still a hot topic of great memoires, fun, and the determination and hard work it was to complete this challenge.
We also booked a holiday and Safari with you, and again you didn't disappoint us. The Safari, accommodation, transfers, and guides you recommended and organised were out of this world. With the holiday in Zanzibar nearly being as good as climbing Kilimanjaro itself.  Making this one of the favourite holidays of all time, with endless memories making us want to relive this experience and go back.
I have recommended you too many friends and Colleagues over the last few years and would recommend anyone wanting to climb Kilimanjaro and holiday/Safari in Africa.
Thank you once again for making our dreams come true.
Kind Regards
Stephen Croft and Emma Jordan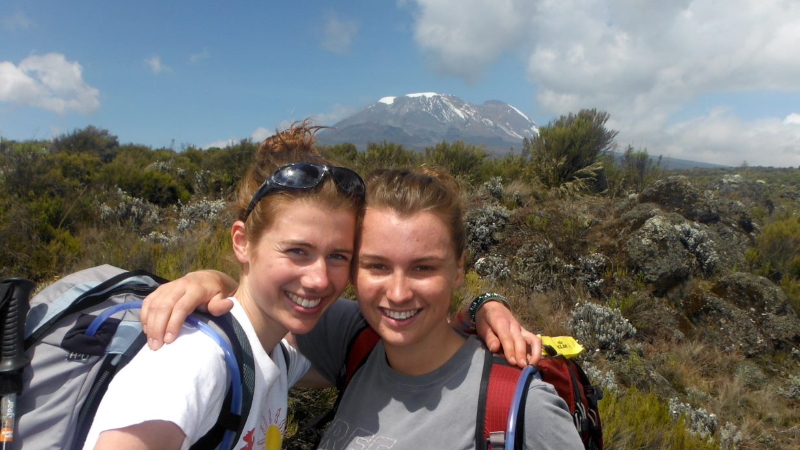 Eloise and Sam go right to the top on our Kilimanjaro Shira8 route
Hi,
Thank you so much for your email. So sorry for the very late reply I have to admit the I caught the Olympic mania big so everything else important seemed to be sidelined, a poor excuse I know - but it was a FAB games!!! Hope you got to enjoy it and are having a good summer (as sunny and dry as you can get)!
The trip was truly an amazing, unforgettable experience from start to finish. All the guides and porters were so friendly and helpful which really made you feel prepared and looked after every step of the way and most importantly kept us smiling and laughing the whole way up. From the morning tea in the tent to the evening meal you couldn't falter the food, chef, waiter, guides and porters - Sam and I agreed it was 'Glamping' (Glamorous camping!) not just camping. On summit night I was so appreciative of the time the guides took to talk to us before the ascent to make sure we understood what and how things were going to be done, this attention to detail was well reflected when all 10 of us in our group made it to Uhuru Point. All I can say is a massive thank you to the whole team and of course you all at Gane and Marshall for organising and helping it be such a successful, memorable trip and I would 100% recommend you to anyone wishing to climb KILI.
Thank you so much and I speak for both Sam and I when I say you guys couldn't have topped it - AWESOME :)
Kindest Regards,
Eloise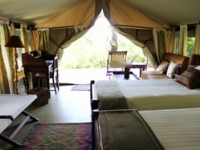 Ngorongoro and Serengeti Safari before Kilimanjaro
"Jeremy,

Just wanted to check in with you.  I'm at my last night at buffalo camp.  I have had a truly amazing time!  My driver, Steven, with Simba Safari has been truly spectacular.  He is a very good man, hard worker, has a family, and loves his job.  He has looked out for me the whole trip, has taught me so much about the wildlife, the parks, the Massai tribe, etc.  He also made sure my meals were gluten free.  I noticed our first day on safari that he drove slower than many of the other drivers. At first I thought "why does he go this slow?"  I never said anything to him.  After the first day, I realized we saw just as much, our vehicle wasn't broken down on the side of the road with a flat, or overheated, and I didn't feel like I needed a massage from being bounced all over the place!  He was respectful of me, my comfort, the vehicle, the land, the animals, etc.  I couldn't be more pleased.

The hotels have been great. Sopa Ngorongoro was amazing with the view, the staff were very friendly. Serena Serengeti was gorgeous! I told my waiter I was gluten allergic, he brought the chef out who escorted me around the buffet pointing out what was safe for me to eat and also asked if I would be having a picnic lunch the next day and what I preferred in it.  Buffalo Camp is beautiful.  I don't know if you know the word "Glamping".  It is Glamorous Camping.  That is what Buffalo Camp is. There have been three guests including me both nights. There were 24 before I came and 9 coming tomorrow, but for my stay I was completely spoiled!!
Well, to Arusha tomorrow!!  So excited about the climb!  And thank you so much for taking care of the trekking poles.  I'm so sorry to put that on you last minute. 

Bye for now and thank you for an amazing trip so far.

Kelly"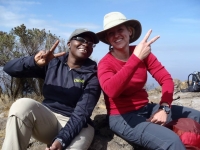 Acclimatising safari helps Kelly Katcher summit Kilimanjaro
Jeremy,

The trip was amazing!!  Kilimanjaro was harder than I thought it would be.  The group I was put with was so much fun.  Besides me, there was a pharmacist originally from Kenya now living in Oregon who was my tent mate, a woman from Seattle working for the government in Afghanistan, a man originally from California now living in Shang Hi, a honeymooning couple from London, two work partners from London on a "boys trip", and two friends from Australia - women of which one was 67!!  We had a snow thunderstorm the third night. It was one of the most difficult things I've ever done, and will probably be the most memorable. My guide, Passian, really helped me on summit day.  I was so fatigued and had no appetite.  He knew I wasn't suffering altitude sickness and continued to push me.  I was the last of our group to summit, but the 5th one off the mountain. The cook "Spider-Man" always had gluten free meals and snacks for me. Truly a wonderful experience.

Thank you so much!!!

Kelly
Corporate Group Adventure in Arctic Circle
In March this year Gane and Marshall organised the Platina Company 10th Anniversary celebration with a group adventure to Spitsbergen in the Arctic Circle. The group of forty clients really experienced the Arctic, and learned about the typical conditions experienced by Polar explorers. They went dog sledding, snowmobiling and even had a competition to build snow shelters on the high snowfields of Svalbard. Each evening they returned to the luxury of the Radisson Blu in Longyearbyen and then explored the restaurants and bars of Europe's most northerly outpost. Click this link to read the testimonial from Mr. Thomas Rotner CEO of Platina Partners LLP.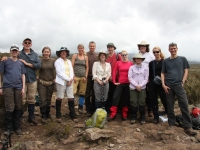 McMahon Family - A Return to Kilimanjaro
Jeremy
Just a note to say thanks for all your help with organising our recent Kili climb.
I cannot stress enough how good the service provided by Gane and Marshall was.  I particularly liked the personal attention from yourself, it made me and my small group feel very important.
All the arrangements were fine and absolutely ran like clockwork. I would like to thank you personally for the time you have taken to email and speak directly to me - it was most reassuring.
Three of us made it to the top, poor Lalita started with AMS at about 17000 feet and our guide (wonderful man called Florence) had no hesitation in sending her down.
Very disappointed at the top to see the old wooden sign replaced by a new metal and plastic one.
I have sung the praises of Gane and Marshall to all on the trip and will readily recommend you to anyone.
Once again many thanks
Chris McMahon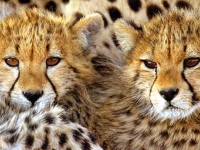 Kenya Maasai Mara Safari in Green Season
Hi Clare,
 
Just to let you know that Julie and I had a fanastic time down in the Mara.
Saw 172 big cats,  20 cheetah, 3 leopard, 2 serval and 147 lions.  Took l,300 photos, they will take some sorting out.
Had a fabulous time at the camp with Clea & Conway, she is emailing me to keep me updated on the cats.  Have told them that I will more than likely being going back, probadly in March of next year.  We were so very lucky to see what we did, and we also saw the very elusive black rhino, which was a first for me. When we went to Nairobi Nat Pk, we saw another 14 more of them, they were coming out of the woodwork.
Thank you very much for arranging everything, it all went according to plan, except on the tuesday when the rivers were so swollen with water that we could not get across to get back to the camp, so Risa, Julie and myself had to cross on a wire bridge, whilst pius our maasi driver tried to get the jeep across and got stuck halfway, with the water up pass the windows and he was sitting on the roof.  People came to help, and we ended up spending the night at the Mara Plains Camp, they made us very welcome.The next day, Clea & Conway had to arrange for a plane to come and pick us up and get us back across the river so we could get back to the camp.  It was all good fun.  Had a great time.
 
Many thanks
 
Annie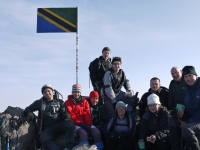 Meru and Kilimanjaro combo group of 10 climbers all successful
Hi,

Safely back,and don't know quite how to thank you for the whole experience. Absolutely wonderful, your ears should have been  burning, how often did we say "Jeremy said" and it was always right. We all made both summits, without any major ill effects, Ian struggled off Meru with nasty acute tummy upset, otherwise all fine We were delighted with Tosha, Atilio, John and rest of crew, and Umbwe route was beautiful. Both parcels collected for delivery, and I hope got there safely. We are now hoping for another trip already. Thanks again, for such a carefully constructed  itinerary, truly a trip of a lifetime again in Tanzania. BW, Bron

Hi from Steve
100% success with reaching both summits - no sickness to speak of. However some of us (me, Ian, others) only made it thanks to a lot of help from Tosh &, in particular, Atilio while big John's chanting drove us on
 
Sent from my iPad
Bronwyn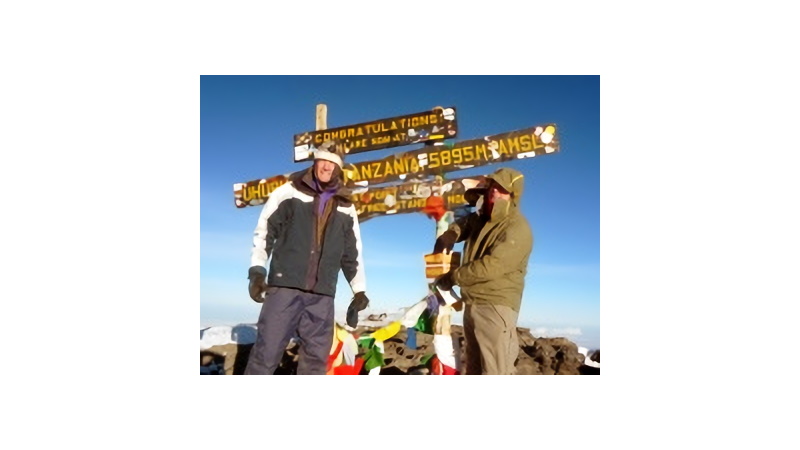 Father and Son at the summit of Kilimanjaro
Jeremy

Just thought I'd drop you a line to let you know how we got on, and to thank you for the superb arrangements.

 Everything went according to plan, in fact there wasn't a single hitch, so well done for that! It was a memorable expedition and we both thoroughly enjoyed ourselves. Although the final assault was quite arduous, it made it all the more exhilerating and satisfying when we reached the summit.

 The African Walking Company were brilliant, in particular the guides, cooks and porters. The care and attention shown was exemplary.

 If you ever need me to speak to prospective clients please don't hesitate to pass on my details, I would be delighted to pass on my recommendation and experience of a successful trip.

Once again, many thanks.

 Steve Worthington.
PLEASE CONTACT THE CYSTIC FIBROSIS TRUS IF YOU WISH TO DONATE. RYAN'S WIFE IS AFFECTED BY THE ILLNESS.
Private Eight Days Lemosho Climb Success
Hi Jeremy,
I just wanted to drop you a quick note to say thank you for all your efforts in arranging our trip.  We both had a fantastic time.   Summit night was the toughest thing we have ever done and we still can't quite believe we made it. We would never have got there had it not been for our Guide (Elly Minja) and assistant Guide (Godfrey) who quietly encouraged us to keep on going.  
Elly remembered you from the Comic Relief trip and only had good things to say - you are clearly highly thought of by the guides at AWS.
Arriving at Breezes we felt as if we were on someone else's holiday.  The hotel was stunning and the staff so nice.  We're ashamed to admit that, despite our initial intention to visit Stonetown and tour the island, in the end we didn't actually see anything of Zanzibar as we were so tired following the climb and the hotel was so nice we simply kicked back and spent all our time on the beach.
Thank you for all you assistance in organising the trip - it certainly was a memorable way to celebrate my 40th.  We would have no hesitation in recommending G&M and hope to be back in touch in the future (a safari perhaps?!)
Kind regards
Sacha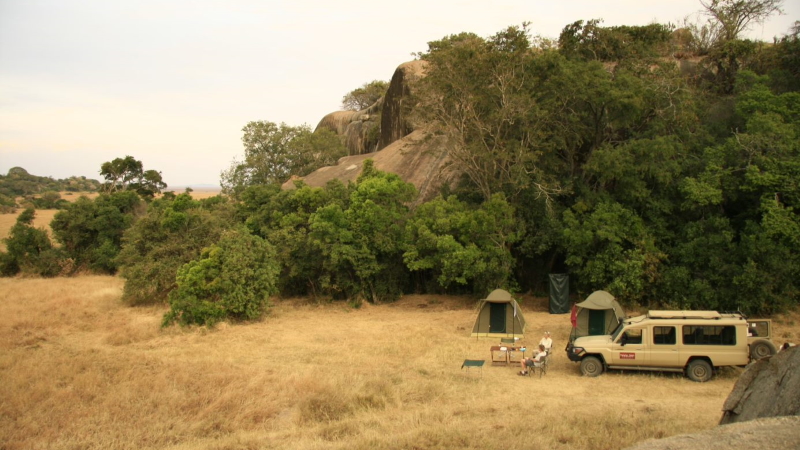 Family Camping Safari in North Tanzania
Dear Jeremy,
We have had a marvellous time in Tanzania, a truly wonderful holiday and it all worked like a dream thanks to you and all the team. Your advice and arrangements in advance were so helpful. We all felt that the 2 weeks 'ticked all the boxes' we wanted from such a special holiday. A sincere thank you to you for arranging it for us.
The hotels were all wonderful, the safari-ing was amazing (seeing all the big 5 and miriads of others), Ngorongoro was out of this world and the Indian Ocean warm and beautifully colourful.
In particular we feel that it has been a time of great contrasts - from seeing the hard subsistence lives many tanzanians live to the luxury of tourists in Serena/Zanzibar lodges, from cities to savannah and from heat to freezing temperatures. Our safari guide, Emanuel and our cook, Anton, were absolutely fabulous. Anton's culinary skills bettered most restaurants I know and the luxury of having someone cook for us ( 3 courses even at breakfast!) was an utter treat. Emanuel sorted all paperwork and kept us informed about wildlife. Both were very knowledgeable. Please pass on our sincere thanks to all!
To conclude , we have had the holiday and experiences of  a lifetime. We are hugely grateful and would recommend Gane and Marshall and the Tanzanian travel company to anyone and everyone.
Lucy, Graeme, James and Susie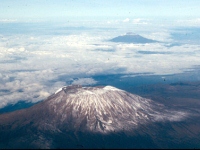 Carrie Ross group of four Kili, Safari, Zanzibar
We can't thank you enough for your organization here and in Africa.  We valued your expertise and being able to speak to you whenever we had a question,  helping us choose the what turned out to be the very best of everything.  The team who took  us up Kilimanjaro were quite simply outstanding: the two guides, Joseph and Dixon, were friendly, informative and very supportive; the porters respectful, efficient and helpful, and the food surprisingly good, varied and plentiful.  We got to know them all well and missed their company when we left.  We also thoroughly enjoyed our safari and are full of praise for our driver/spotter Julius.  Rounding the holiday off at Pongwe Beach in Zanzibar was the perfect end to an adventure-filled and unforgettable holiday.  Thank you again for everything you did to make it go so smoothly.
Best Wishes
Carrie
Client comments on Shira8 Kilimanjaro Climb
Laura is an intrepid traveller and in July she travelled alone to Tanzania in order to join a Gane and Marshall Shira8 climb. She made it to the summit of Kilimanjaro.
Here is what she wrote: "I had a fantastic holiday climbing Kilimanjaro and it was made even more enjoyable because of the great organisation by Gane and Marshall.  They provided me with all the information and support I would possibly need before my holiday, which meant that I could embark on my trip with everything in place and confident in the knowledge that I could attempt the climb without anything else to worry about. 

My telephone conversations with Jeremy filled me with confidence as he showed a tremendous amount of knowledge and passion about trekking and mountaineering."

Laura Cowley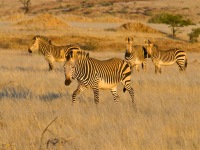 Botswana Multi Sector Safari
Clare,

Feel free to put any of my comments on your website.  If I was at all eloquent I may have been better able to put into words how fantastic the service from Gane and Marshall really is.  I have nothing but positive feedback for your company.  To me, our Botswana trip looked like a logistical nightmare; four camps, ten nights and eight flights  How you managed to put all that together without one single thing going wrong I don't know.  Credit must also be given to the companies you work with on the ground in Botswana and the communication that must go on between you to provide such a flawless service.  We will definitely be in touch when we are planning our next safari, having travelled with you twice now I don't think I would entrust my hard earned holiday arrangements to any other company.

Kind regards
Beverley.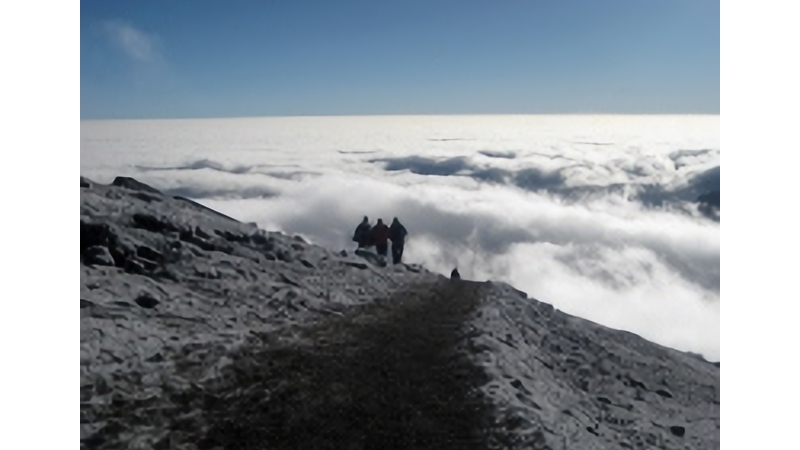 Kilimanjaro and Safari
Jeremy the climb and the safari were absolutely amazing, words can't describe how much i enjoyed the whole experience, i loved every second of the trip (well maybe note ever second of summit night) and just wish i was back there!!! Seriously, i could have stayed on that mountain for weeks! Was even beginning to like not washing and smelling a bit!
 
I honestly haven't got one complaint other than the whole tipping thing...  That is no fault of the company though, i am sure everyone feels the same.  I just couldn't get over how great the porters and guides were, they really were the most happy and helpful people i have ever met and just wish i could have given them more!
 
Other than that, everything was great from the bus journey from Nairobi to Arushai, the food, the equipment, the accommodation, i seriously couldn't have wished for better. The trip was so well organised and went without a hitch, never in a million years did i think it would be as good as it was!
 
Thanks so much for organising the whole thing Jeremy, i will definitely put some reviews online and on trip advisor etc to recommend you as a company. 
 
You will maybe hear from me again as desperate to do some more summits and expeditions in the near future.....
 
All the best, Louise
_________________________________________________________________________________________
 
Thankyou! Would just like to thankyou for the organisation and planning that went into the trip. It was a complete success and everyone had a truly unforgetable time on the mountain. The group worked very well and all of the support staff we had with us were brilliant and a great help in getting us all to the top!
 
We also really enjoyed Safari and the final part of our trip in Zanzibar despite a couple of minor hiccups the whole trip was very well organised and a very special holiday for us both. So thankyou once again and we will recommend your service to our family and friends in the future....
 
Best wishes
 
James and Jo
___________________________________________________________________________________________
Jambo!
 
.........Thank you so much, we had an absolutely wonderful holiday, our best ever yet!  Kilimanjaro was just amazing.  I had some difficult days but it was such an achievement reaching the top, I'm so glad we all got there.  We didn't realise how many porters and guides would accompany us on our climb.  They were all great, really nice blokes.  I became very good friends with a guide called Noel and I hope to keep in contact with him.
 
The rest of the holiday was perfect.  Our safari guide called Source was very profesional and fun to be around.  Nothing was too much trouble and I think he enjoyed the safari as much as we did.  He had over 20 years experience and was able to spot animals that looked like tiny blobs to us.  We really enjoyed our stay at Rhotia Valley and would really recommend it to other people.  We were made to feel very welcome there and the views and accomodation were just stunning.  We took the opportunity to visit the children's home aswell and were pleasantly surprised to meet such well mannered, happy and friendly children.  We bought some exercise books, colouring pens and pencils, stickers, and gave them lots of medical supplies.  We also fitted in a game of football and were left feeling exhausted!  I think Jo fell in love with this place and even exchanged details so that she could come back and teach there in the near future.
 
Zanzibar was just exquisite.  The pictures of Matamwe Beach Village and Pongwe Beach Hotel on the internet just don't do the places any justice at all.  The colours of the sand and sea were amazing, and not a patch on the Maldives where we have holidayed previously.  We enjoyed the atmosphere at Matamwe more, there were more guests and they were closer to our age range.  However, the scene at Pongwe was just idylic and we are so glad we were able to spend time at both resorts.  At Matamwe of course we also had the dive centre which we took advantage of.  We did a few dives with Ocean One but we actually saw more on the snorkel trip they arranged.  We even got to snorkel with wild dolphins and tortoises.  Absolutely thrilling!
 
We were also very surprised at the quality of the food at both these resorts.  It was much greater than we had expected and we certainly never went hungry.  There was something different every night and Emma's plate was always finished, despite her being a fussy eater.  The staff were very friendly, again offering very warm welcomes and willing to go to any length to make our stay a comfortable one.  We liked the fact that they encourage you to leave a big tip at the end which is shared between all staff, rather than individually tipping at meal times.  We also enjoyed the bed time stories that were left in our room every night at Matamwe.  That was a very nice touch! ..............
Stephen and Emma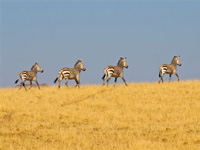 Namibia Safari with Self Drive
Hello Clare
We have returned from our holiday to Namibia - we do not have enough superlatives that we can use to express how wonderful the last three weeks have been. The country, the people, the landscapes, the animals and the accommodation were way beyond our expectations. We have come back with so many happy memories. Please can we thank you for all your help in pulling the holiday together.
If you would like more specific feedback then we would be more than happy to do so.
Many thanks again
Ian and Susan Gutsell
Meru and Kilimanjaro Combo
Jeremy,
Just wanted to drop you a quick note to say Thank you for organising our trip to Mt Meru and Kilimanjaro. The trekking was fantastic; our group of 9 got on amazingly well; and all the people involved (in Tanzania) were amazingly supportive and made the trip very memorable.
One memory that will stick with me (and one I could not capture on camera) is the start of our Kilimanjaro Summit walk on the 25th December. If you can imagine groups infront of us and groups behind, everyone zig zagging up the mountain with only head torches alight. The side of the mountain looked like a Christmas tree all lite up and our group had the added bonus of the guides singing carols . . truly magical & a memory I will have for a life time.
Your suggestion of a one day safari to Tarangire was fantastic and we had a day to remember . . at one point we were surrounded by 50+ Elephants of all ages and sizes and it was 'a pinch yourself' moment.
Thank you
Janine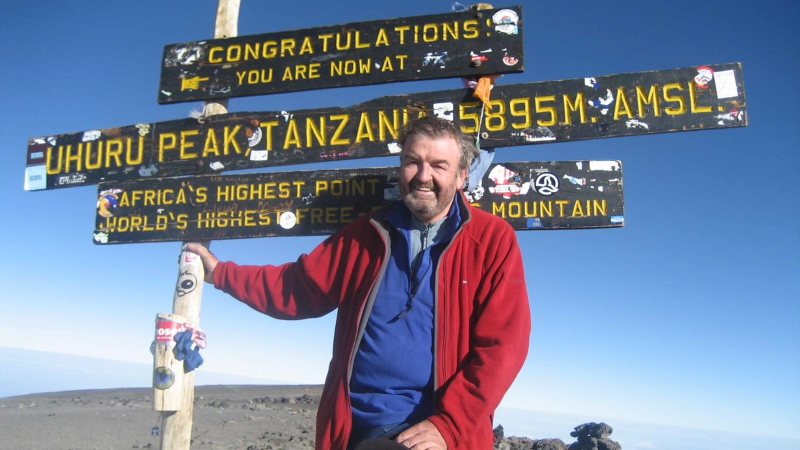 John Foster Kilimanjaro Feedback
Dear Jeremy
I was extremely glad that I chose Gane and Marshall for my long awaited Kilimanjaro attempt.  Route selection was excellent giving plenty and much needed time to acclimatise.  You dealt extremely promptly and knowledgably with all my questions during the booking and preparation process and your information on training and gear was well informed and invaluable.
Our entire team of porters were friendly and helpful and all the facilities (camping, cooking and hygiene) were as good as could possibly be expected in mountain conditions.
Our guide was well informed and extremely competent; he was as determined as us that we would get to the top and was an enormous help and support.
The arrangements for the whole of our holiday ran smoothly and without worry and at all times we felt that we were in very good hands which made for a truly memorable and enjoyable holiday.  Since returning home I have had no hesitation in recommending you to my friends.
Yours sincerely
John M Foster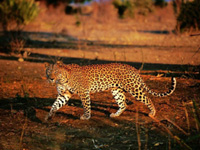 Kenya Safari
"Faultless. At all three camps the service was faultless and the staff leaned over backwards to help us."
Sandy Campbell and his son visited Tortilis Camp in Amboseli, with its great views of Kilimanjaro, then Lewa Camp in Lewa Downs, and finally Kicheche Camp in the Masai Mara. They also spent a night at Macushla House in Nairobi.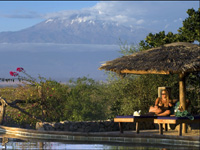 Accommodation and transfers in Tanzania
Just want to say  thank you so much for organising our stay at Kia Lodge, your advice, help etc were invaluable to the smooth running of our stay and all the transfers worked perfectly. Our overnight on 27th and the two and half days  just before we returned to UK were most satisfactory. The lodge is perfect and the staff were really kind and helpful. We did actually have enough energy left to make a visit to Arusha NP! Wonderful.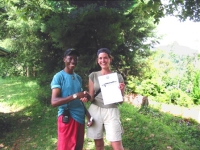 Kilimanjaro
from Keely Lawrence who climbed Shira Eight Days route to the Roof of Africa

Hi Jeremy, Just a quick note to say thank you for all your help with organising the Kilimanjaro trek. Everything went like clockwork and of the group of 8 of us all except one made it to the top. They were a super group and the guides, porters etc. were all lovely.  I thoroughly enjoyed myself and am looking forward to planning next years' adventure!  With that in mind can you please email me with the address of your other company so that I can have a look to see what else you have available.
Hope you are keeping well.  With best wishes.  Keely
ps.  Caroline asked me to pass on her favourable feedback too!
from Megan and Jill Bishop who joined a Shira Fixed Departure Climb & Safari 
Dear Jeremy
Apologies for the delay in sending this, it has a busy week catching up with people and fare-welling mum.
I just wanted to reiterate how wonderful our trip to Tanzania was that you organised. It was an absolute travel highlight - this is coming from an experienced backpacker who has spent years living and travelling in different countries. The ultimate highlight was reaching the top of Mt. Kilimanjaro, which could not have been achieved without the strength and skills of our team of porters and guides. We shared many laughs whilst during the trek, including mum's skills at warding off the german tourists who 'illegally' tied to use our portable toilet! The food was amazing...3 courses for every meal including fresh tropical fruit. The guides were intuitive to our needs up the mountain and incredibly supportive throughout. Yes, you really do need 8 layers of clothing for the final summit climb!
The safari was fantastic as well - great to cover 3 different game reserves in a small geographical area, which widens the access to different animals and scenery. The accommodation and our safari driver were first rate - his knowledge of local fauna and flora and enthusiasm was wonderful.
Most of all, it was great to have a company such as yours, so skilled at arranging local services, people and resources to facilitate a wonderful, smooth holiday...we packed so much into a short space of time!

Thank you immensely 
Regards 
Megan Bishop
Above email from Megan who joined her mother to summit Kili - both reaching Uhuru Point, once again showing that the "the girls have got what it takes!" Warm congratulations to Megan and Jill from the Gane and Marshall team.
from Joanna Sarnecka who made a solo climb of Kilimanjaro via Lemosho Route
Dear Jeremy,
A huge Thank You for organizing a great climb to the top of the Kilimanjaro. This was an amazing experience and from the beginning to the end everything went absolutely perfectly.
I would like to thank you for advising me on choosing the Lemosho Route which was exactly what I was hoping for as far as the difficulty and the length of the climb were concerned. The 8-day trek not only was beneficial to high altitude acclimatisation but also allowed us to stop and admire the scenery. I was blown away by the variety of the landscape and the beauty of it. The view from the peak was spectacular, well worth all the effort and suffering from swelling of my body!
The whole supporting team deserves the highest praise. Our driver Zodiak even managed to avoid the road blocks set on account of president Bush arriving suddenly in Arusha! George the Guide was a most caring person, making sure that Andy and I were eating, drinking, sleeping and feeling comfortable all the way through the trek. George was a great organizer, full of common sense, always thinking ahead and ready to give good advice. His assistant Pablo gave him huge support, and both of them were great company and fun to walk with. I am particularly grateful to both of them for carrying my camera for me (a good instrument but proved to be a little too bulky and too heavy for this sort of adventure) and stopping, without any objections, every time I wanted to take a picture.
I am full of admiration for the Cook, who made culinary wonders out of the simplest ingredients, and whose dishes were, on many occasions, the objects of envy of members of other groups. I never expected such a variety of menus; in fact, I wish I had made a note of a few recipes!
A big Thank You to Ben, our Butler/Waiter, who seemed to be one of the busiest members of the team and yet was always ready to provide us with a bowl of warm washing water or a cup of hot tea and all of this with a beautiful smile on his face. This smile made a real difference to the morning wake up call!
Great thanks to Eriki, our Toilet Attendant, who looked after the sanitary aspect of the camping and who was always very prompt and efficient with setting it up and maintaining it clean.
All the porters deserve the highest commendations for being punctual, organised and always willing to help.
The whole team made the climb not only possible, but turned it into a memorable and very pleasant adventure.
I shall be recommending Gane & Marshall to anybody who would like to visit any part of the world to which you organise the holiday and I sincerely hope that my Kilimanjaro trek and time spent on the beach in Kenya afterwards wasn't my last contact with your Company.

Jo Sarnecka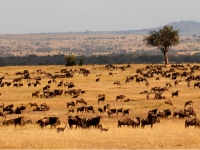 Family holiday to south Tanzania & Zanzibar
My name is Sharon Hunt and we went to Tanzania on a holiday we had booked through you.  Once we had returned home you very kindly rang us to check all was well with our trip.  I promised to send you some feedback but it completely slipped my mind.  It was only when we were telling some friends over dinner last night about what an excellent trip it has been I suddenly remembered!
So here goes
Neal Hunt - We had a wonderful holiday Gane and Marshall gave us very good advice and all their recommendations proved to be first class.  From the moment of our arrival at Dar Es Salaam everything was like clockwork.  There was always someone to meet us and all the many connections happened without fuss.  I could not recommend them more highly and would certainly use them again.
Sharon Hunt - We went to Tanzania as a family celebration since Neal and I both have significant birthdays in 2008.  We all loved every minute of our holiday which was organised by Gane and Marshall.  The travel and transfer arrangements all went smoothly and the accommodation was excellent.  Everybody we met whether on Safari or in Zanzibar went out of their way to ensure we had a really good time - and we did - it was great, so thanks !
Rosie Hunt - I am fifteen years old and this was my first trip to Africa, the only word that fully describes my trip is magic.  It was the experience of a lifetime and I will definitely be returning.
Charlie Hunt - Aged 12. Africa was a brilliant experience.  I would like to say a big thanks to you for organising such a fabulous holiday.  I saw lots of different animals in the wild and learnt loads of interesting facts about them from our guides, it sometimes felt like I had entered a different world!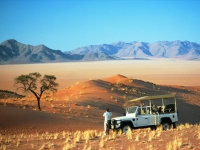 Namibia Safari
Clare
Belated but nevertheless heartfelt thanks for your part in organising a truly outstanding holiday.  It has been an uplifting experience for all the family. Choosing somewhere that proves captivating for both teenagers and their parents is no simple task!
The Skeleton Coast is one the planets last regions of true wilderness - a rare and unappreciated commodity. The pilots/guides were a class act, their enthusiasm stimulating and infectious.   Spending a few days in the inspirational Damaraland made us all acutely aware of our senses - of necessity! It is an area of unrivalled pristine beauty.  The colours were rich and the lighting dramatic.  We successfully tracked the rare desert-adapted black rhino - a mother and daughter.  Watching the pair cross the plain was a humbling moment.
We will return to Namibia and to the incomparable Skeleton Coast.  We will book our trip with Gane and Marshall!
With our grateful thanks.
Janie and Alex Stevens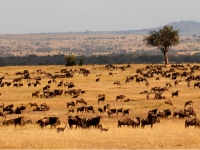 Tanzania Safari
My husband and I have just returned from a two week trip to Tanzania which we booked through Gane and Marshall.
I just had to write and compliment your company on arranging the perfect 'holiday of a lifetime' for us.  Everything ran like clockwork and according to plan.
When I initially received an itinerary and quote from Gane and Marshall, I was concerned that as your quote was the lowest, the service would be lacking.  However, I could not have been more wrong.  If I had chosen to travel with any of the other companies who had quoted me more, they wouldn't have been able to do anything better than you did.  The service we received from Gane and Marshall and all the agents you supplied in Tanzania was first class.  Not once were we 'left stranded' or left feeling unsure about any of the arrangements you had put in place.  I would have no hesitation in using your company again or recommending you to anyone who is considering going on safari.
A very big 'Thank You' to everyone involved in arranging our holiday and I hope it won't be too long before I can use the services of your company again.
Many Thanks
Beverley Bembridge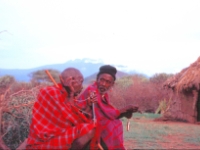 Light Mobile Walking and Driven Safari
Light Mobile Safari, Masai Lands of Tanzania
Hello Jeremy
My sincere apologies for taking so long to contact you since our return from honeymoon, to write and say a great big thank you for our wonderful honeymoon. What can I say, it exceeded all of our expectations, the itinerary was fantastic, the programme for our 10 day Safari was certainly action packed, looking back I don't know how we managed to do it all, but I am so grateful that we did and that you made it possible. The Serengeti was out of this world, not only the animals that kept us mesmerized for hours upon hours, even after spotting our 200th Zebra, but for the landscape, some times it was hard to take it all in, the vast land that stretches for miles and miles, absolutely wonderful! The Ngorongoro Crater was another of our favorites, on reaching the top of the Crater on our arrival, our first glimpse at the Crater floor below us, was jaw dropping, it felt as if we had been swept back into pre-historic times like a scene out of Jurassic Park as we could see the alkaline lakes and watering holes below twinkling in the sunlight and the hundreds of animals, that appeared as little brown spots scattered across the Crater floor, it is easy to see why it is one of the Seven natural wonders of the world. Every place we visited, from the National Parks, to the Conservation Areas and the wilderness, were amazing and each held there own little adventure for us, there isn't one place I regret visiting each and every place was unique and spectacular and with our guides knowledge of the areas had us captivated until our journey to the next stop.
Im so glad that we followed your guidance in taking the opportunity to see the wilderness of Tanzania and although at times it was bumpy, dusty and long, by god we enjoyed every minute of it, especially the drive from the base of Kilimanjaro across the Rift Valley floor to Lake Natron. Memories of that day will stay very close to Kieran and my heart having met in the complete wilderness a little Maasai girl who was out tending to the cattle all on her own, in the fierce heat of the afternoon sunshine. She came to greet us and we gave her a small bottle of water to quench her thirst, how happy and content with life she was so untouched by the outside Western world, a bottle of water and a friendly smile, meant everything to her, all alone out there such a responsibility for one so young, she placed in my hand three little rocks, that look like granite and beckoned me to kiss them, I did and the smile on her face could have melted your heart. They are wonderful people the Massai, those that reside in the far untouched wilderness of Africa away from the National Parks, that live there nomadic life happy and content as they are, self sufficient and completely independent and such warm friendly people, it is to your credit that you have built such a good relationship with those from the Maasai lands that they allow and welcome those with Gane and Marshall to see their Boma's and way of life.
Our guide Jason was great fun and a pleasure to be around, his enthusiasm was infectious, he always had an added adventure up his sleeve, one of which led us to the Shifting Sand. All the staff at a Gane and Marshall, both in your London Office and Tanzania were wonderful, we couldn't have asked for nicer people, you made the whole experience run like clock work allowing us to fully enjoy our honeymoon with no worries and full confidence that everything would go to plan.
Thank you to you all a job extremely well done, we will definitely be back for round two in another few years.
Take care
Love and Best Wishes
Tanya & Kieran MacKrell