Gane & Marshall
Unforgettable journeys,
tailor-made for you.
Banner image: Elton John Aids Day climb with David Furnish, Johnny Bergius, and Janet Street Porter, led by Jeremy Gane.
Tanzania safari
Heather and Mark travelled with us to Tanzania, enjoying a 2 week safari and beach holiday. They left the following comments on their feedback form:
In 40 years of making travel arrangements I have never before been treated with such courtesy and efficiency. Many thanks to Sarah.
The whole experience was so wonderful we cannot select one particular highlight.
At the Serengeti lodge our party of 5 received a special bush dinner with a private barbecue, musicians, dancers and champagne. It was just amazing.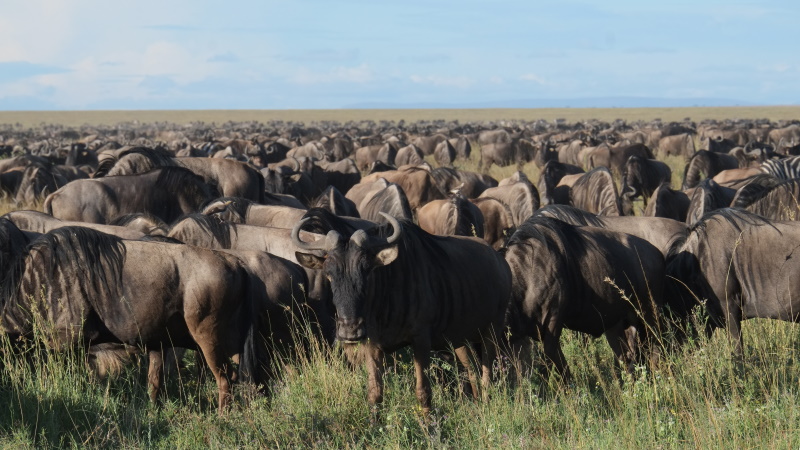 Amazing India
Hi Sarah
I have just completed the form that was sent out for feedback – and wanted to drop you a line personally too.
We had the MOST AMAZING TRIP! It was full on as we packed so much in but I really loved it. It was made so much better by our guides and the amazing drivers. The drivers in particular really made the trip by being proper gentlemen and looking after us, and sharing stories of their family and lives in India.
8th bastion was amazing. Agra was an obvious highlight, and for me the difference between Varanasi and Fort Kochi was so dramatic - I loved being in such lush surroundings of Kochi after the dryness of the north.
We really did enjoy our trip and I am gutted to be home already! I would highly recommend your services to friends and family and will certainly consider coming to you again in the future
Thanks again
Sam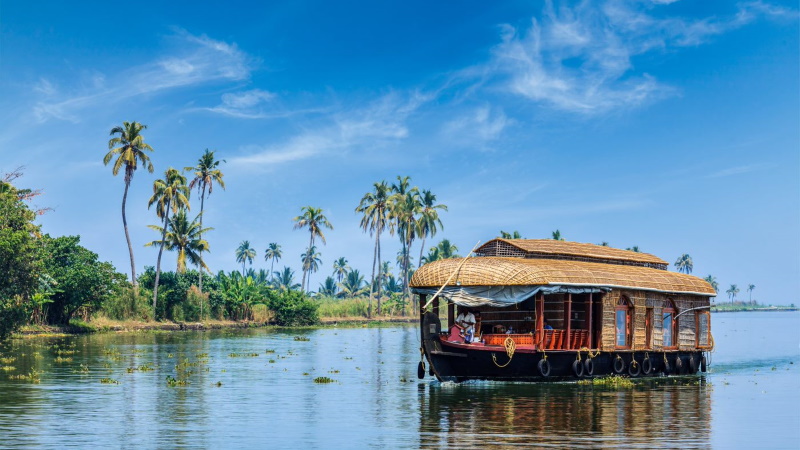 Loisaba Safari (Kenya)
Hi Sarah,
I was meaning to email you personally to say thank you. The whole trip went wonderfully and we would definitely recommend Loisaba, although probably not somewhere to go for a first experience of the bush as the game is nothing like as dense as in other parks like the Mara. This did mean however that there was a lot more focus on the smaller fauna (when there is a pride of Lions around every corner you don't tend to spend much time looking at the birds!) The staff at both camps were great and our guide very good. The house of Waine looked after us brilliantly, I just hope Debby won't expect the same every valentines day!
Thanks again, we will definitely be in touch when we are planning our next trip.
Kind regards,
Mike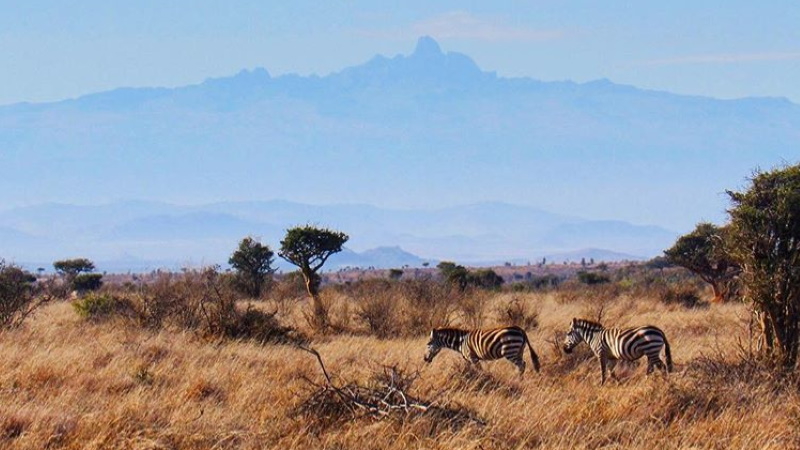 Conservation Safari in South Africa
Just back at Heathrow, I feel that I have squeezed 6 months of experiences into three weeks. Mind blowing and very very helpful, impressive, have learned so much thanks for all your help.
Getting practically involved with conservation made the experience much richer.
Happy to discuss Gondwana specifically and a bit of feedback on Jo'burg airport for unwary Brits arriving for the first time ... happy Xmas, Andrew
Sent from my iPhone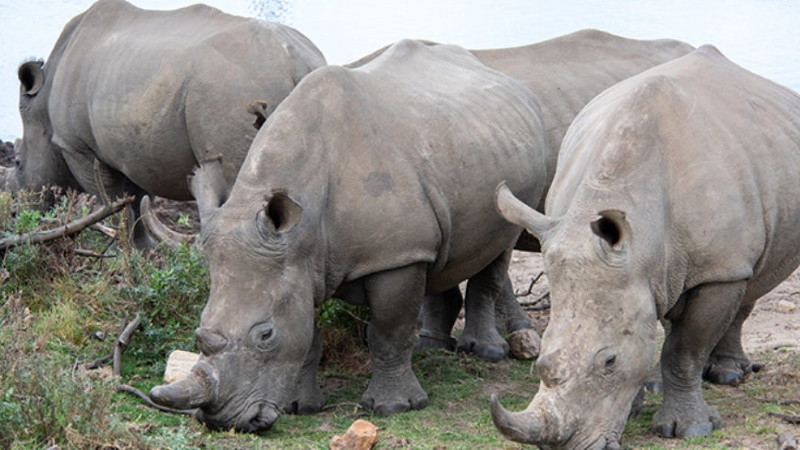 Southern India Highlights
Sarah
We have returned and I have to say that we absolutely loved India!  Thanks so much for all of the help and in normal G&M style everything ran very smoothly over there; all of the drivers and guides were excellent and looked after us very well and the hotels were all very good.
To top it all off we did get to see a tiger and even had the bonus of seeing a 1 month old one horned rhino calf as well as an angry elephant that had upset a local village a few days earlier.
We should now be sensible regarding holidays as we are meant to be moving next year but don't be surprised if we are back in contact soon! Lastly, thanks again for all of your help during the whole process and ensuing that we had a great holiday.
Cheers
Simon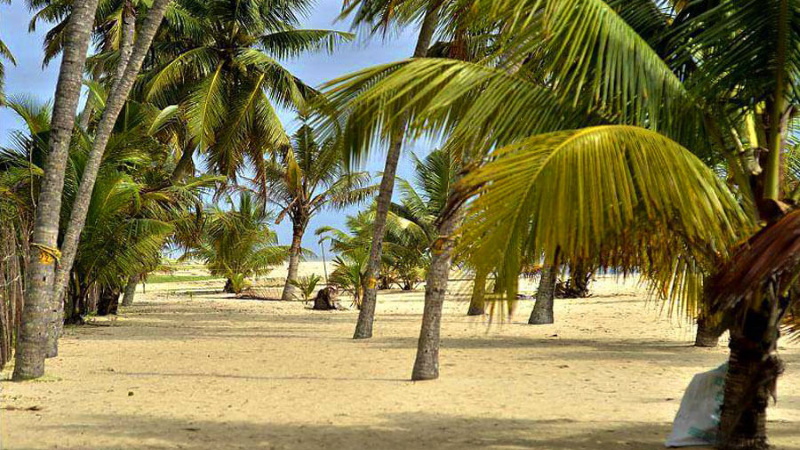 Madagascar Honeymoon
Hi Sarah,
Everything was brilliant all the way through from the wedding to Paris and Madagascar. Nic loved the destination and we had an amazing time creating many many memories. Thank you so much for putting everything together, it all worked so well.
Best wishes,
Gareth
Gareth and Nicola further commented on their feedback form:
Very well informed and organised, made the difference over other operators. We had an amazing time and will recommend it to others.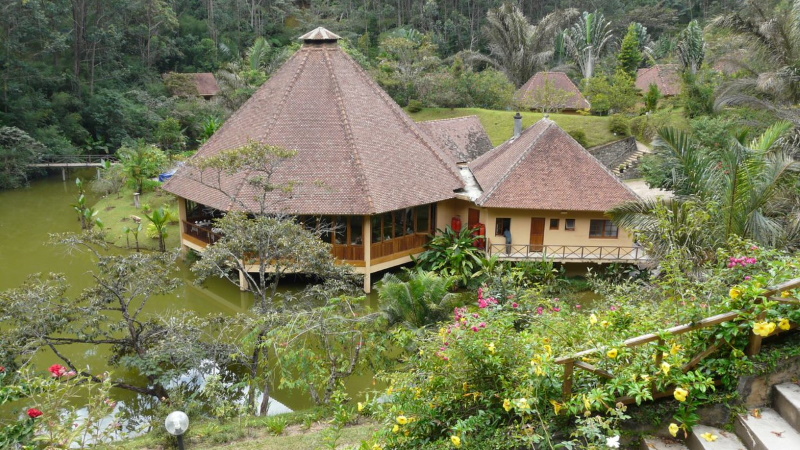 Sossusvlei, Damaraland and Etosha
Charles and Wendy travelled to Namibia on a self-drive holiday and returned with the following feedback:
Sarah was extremely helpful over a protracted period from November when we first contacted her to date of departure on 30 September.
Holiday Highlights: Trip to Soussevlei, remoteness of Etendekka but there were so many special elements it is unfair to highlight one against the other. The country is beautiful, with the desert and mountains. Hoodia, Mushara and Okonjima were all exceptional and we were exceptionally well looked after. We really enjoyed the Quadbiking!
Special Mention: To me it was the ability to do it under our own steam and the polite and helpful service from the guides and the staff in the lodges. Everyone had time for us whether it was in a bank or a restaurant and that is very humbling.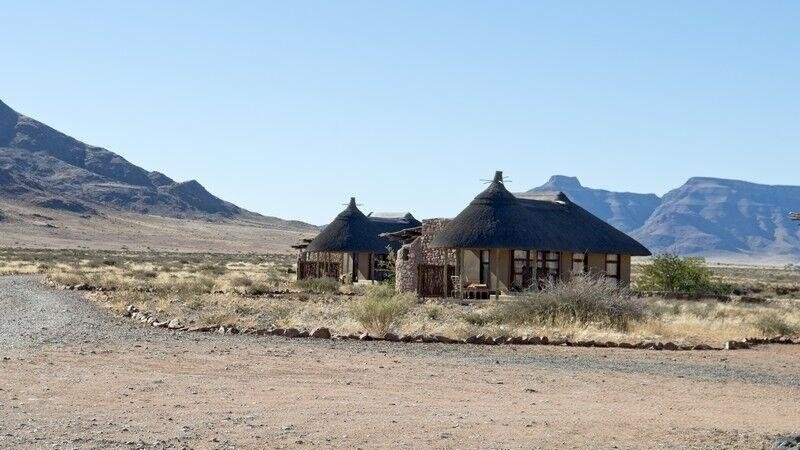 Reaching the top of africa
Karine climbed Kilimanjaro with us in February, and on her return provided the following comments on her feedback form:
Great communication, available, understanding and reassuring when needed.
Awesome food, tour guides were amazing, great experience
Highlights: Reaching the top of africa with no pain and all the landscapes during the trip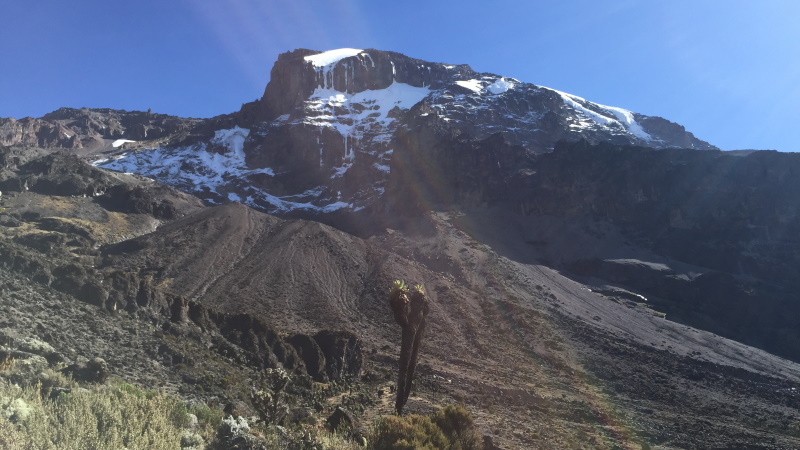 The view from Uhuru
Julie and husband Peter joined one of our Kilimanjaro open groups, both successfully reaching the summit! Julie provided the following comments about their experience on her feedback form:

Jeremy's extensive knowledge of Kilimanjaro considerably helped when preparing for the climb.

On the equipment, meals and service:
Top quality tents, sleeping bags and jackets (which we hired). Food was plentiful and of a good variety. Hat's off to "the stomach engineer" who produced fantastic food at altitude!

What were the highlights?
Summitting!  All of our group made it to the top - surreal experience.  Shira Cathedral and the views from above (completely clear day, we were lucky with the weather).   Our guides Florence, Edward and David (Beckham!!) absolutely made our trip, along with all the porters and helping porters.  What a lovely crew, the African Walking Company are quite "simply the best".

Do you have anything else you would like to add? Perhaps a particular element of your trip deserves a special mention, if so we would love to know about it!
I personally found Barranco Wall quite challenging but I had a 1-2-1 guide with me.   The view from Uhuru Point, simply stunning.  A great camaraderie with our group, we were very lucky with both company and the weather, throughout our trek. I would definitely recommend Gane and Marshall to anyone I know who is considering Kilimanjaro.  Thank you so much for such a great trip!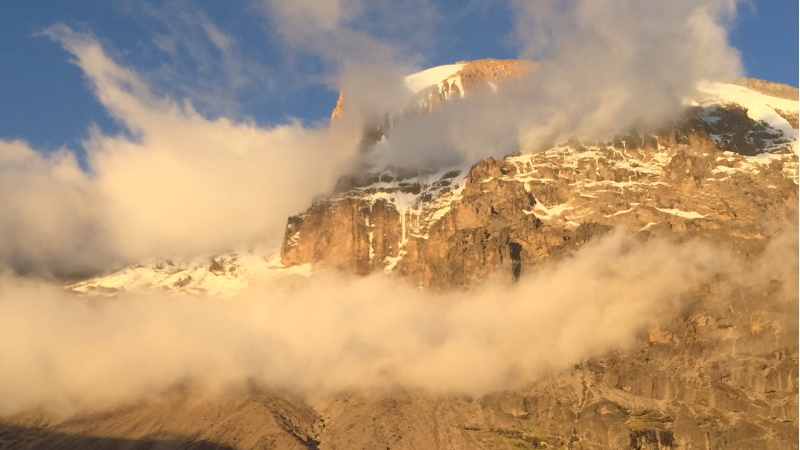 Family safari to Laikipia and the Masai Mara
Eileen and her family travelled with us to Kenya, spending time in Laikipia, the Masai Mara, and Diani. She left the following comments when completing her feedback form:
Clare listened to my requirements and met them fully with the itinerary.
What were the highlights?
Seeing Lily's face when we saw all the different animals, she could not believe how close we could get or how many (1.7+ million) wildebeests there were! Each day's game drive. Drinks and dinner with the other guests discussing the days sightings.
Do you have anything else you would like to add? Perhaps a particular element of your trip deserves a special mention, if so we would love to know about it! -
Visiting, up close, the last 2 remaining Northern White rhinos.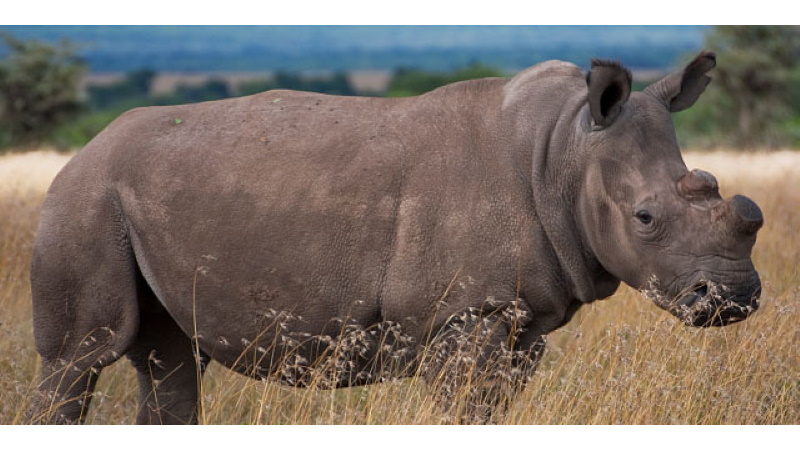 Botswana Small Group Safari
Jonathan travelled with us to Botswana on a small group safari. He returned with very positive feedback, leaving the following comments on his feedback form:
Were your holiday arrangements handled efficiently?
Very helpful and prompt responses from Clare.
Overall, how would you rate your guides?
I am somewhat picky about scoring guides as I am one myself. The standard was very high.
What were the highlights?
The bush flights, seeing Elephants every day, seeing Lions really close up. All the bird species (all 205 of them!) The landscape, the guests, the staff. Just being in the bush away from all man-made sound (except from the camp) was amazing.
Just superb. So many great memories and lovely and interesting people met.
Do you have anything else you would like to add? Perhaps a particular element of your trip deserves a special mention, if so we would love to know about it!
The trip all worked very smoothly and was over too soon. The Khwai camp was my favourite and all the staff were great, especially the managers Mike and Beauty.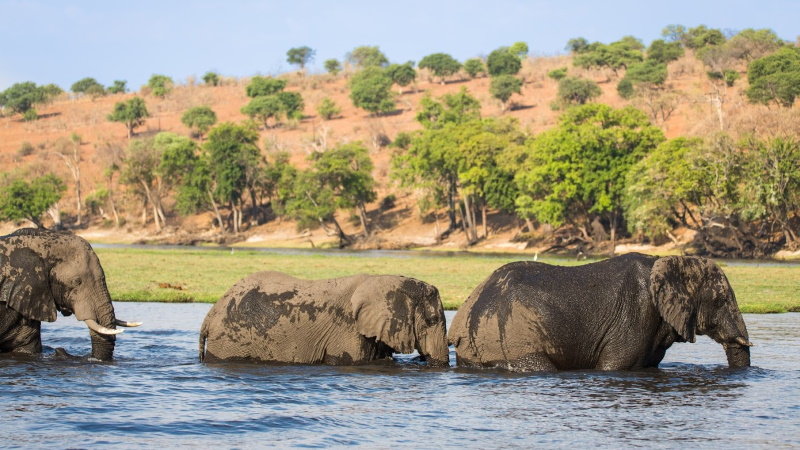 Botswana Safari
Dear Clare, we have been back a week and thought we would say the Safari surpassed all our expectations. We are enthusing everyone with our tales. Our Guide, Cook and the French interpreter, Kione, Life and Chienza were fantastic. A real life experience.
Attached a couple of photos. 3000+ to choose from!!
Many Thanks for your help.
Ken and Jenny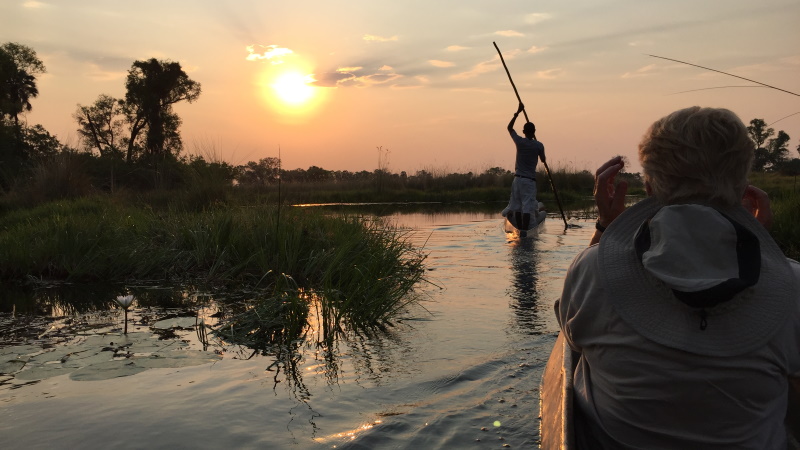 Tailor-made Holiday to Myanmar
Hi Clare,
Just to say we had a really amazing holiday, thank you for arranging it.
All the guides and drivers were efficient, kind and helpful. Always punctual. Greeting us at airports, sometimes after a long wait,usually smiling from ear to ear.
The holiday was mainly successful because of them but also because the hotels, probably the best in each place, were very good and in amazing locations.
Thank you for your care and attention.
Best wishes from us both.
Clive and Gill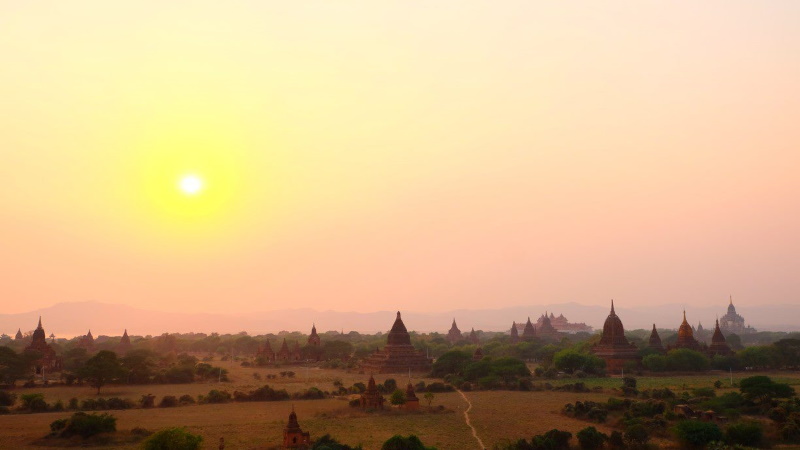 Tanzania in March
Seena travelled with her friend Anne to Tanzania on a private safari in March. She returned with very positive feedback, leaving the following comments on her feedback form:
Were your holiday arrangements handled efficiently?
Clare was extremely helpful, after just a few minutes she understood exactly what we were looking for and we ended up going with the first trip recommended to us. Her knowledge of the countries really helped us decide on a plan for our trip.
Overall, how would you rate the accommodation/guides/transport/meals?
The trip exceeded our expectations, this was especially due to an extremely knowledgeable and friendly guide who really tailored the trip based on our interests. We were expecting mid range accommodation and found all the hotels to be quite luxurious, in particular the final hotel which was beautiful.
What were the highlights?
Excellent game viewing, we saw a lot of baby animals so we're pleased with the time of year we planned the trip for.
Do you have anything else you would like to add? Perhaps a particular element of your trip deserves a special mention, if so we would love to know about it!
Excellent trip all round, will definitely be in touch if we plan another holiday to Africa.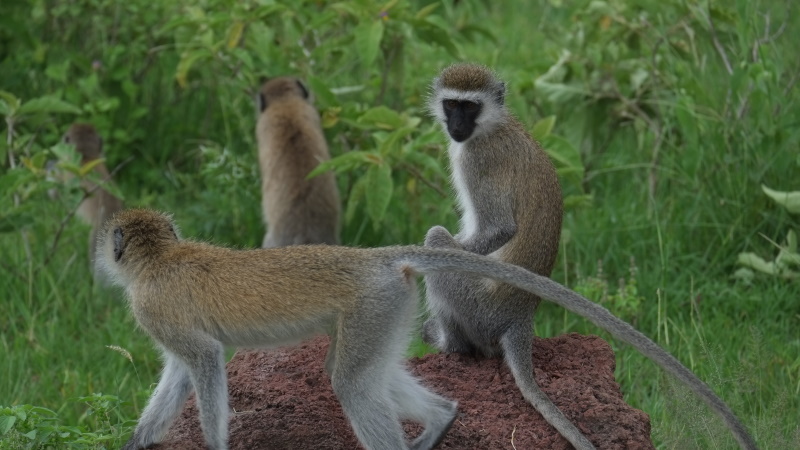 Botswana Mobile Camping Safari
Hi Clare
Our trip was wonderful and we enjoyed every minute of it!!!!!
Cape Town - great accommodations in a beautiful setting - we really enjoyed the V&A waterfront - lots of delicious seafood - both the Cape tour and the wine tour were excellent - we had the same guide for both and we learned a lot about the history and politics of South Africa and enjoyed the beautiful scenery.  Cape Town was a good chance for us to rest a bit after our long air travel.
The safari was brilliant - it far exceeded our expectations - the accommodations were great - tenting is the way to go on safari - makes you feel part of the natural environment - and lots of interesting sounds at night!  We had great food and very friendly staff at each of our camps - We can't say enough about our guide Jakes - he was wonderful - he had extensive knowledge about all the wildlife and willingly shared that with us - and he was super at locating the wildlife too - we saw elephant, lion, leopard, hippo, giraffe, wildebeest, wild dogs, jackal. buffalo, kudu, impala, baboon, monkey,  zebra, ostrich, warthog, African fish eagle, etc.  Jakes was one of the highlights of our trip!
Victoria Falls - another highlight - and the Elephant Camp was a luxurious way to end our trip! All of our flights and connections went without a hitch (thank goodness!).
I was worried that my wife might not enjoy the trip as much as me but she really got into it and became quite a good game spotter!  My only concern now is that we have set the bar very high and it may be tough for any future trips to measure up.
Thanks Clare for all your work on our behalf.  And thanks to all the people who took such good care of us - they were all so good and so friendly.
Cheers
Rich