Malawi
Tailor-made safari and beach holidays to Malawi.
There is no other country in Africa whose landscapes are so shaped and sculpted by the Great Rift Valley as Malawi, running along the western shores of the 600km Lake Malawi and rising up to highland regions of great natural beauty.
Malawi is best known as Africa's finest landlocked beach destination, with pristine islands, beautiful freshwater beaches and a vibrant and spectacular array of tropical freshwater fish, ideal for snorkelling, diving and all manner of water activities. It is among the most popular African beach holiday destinations.
As well as its beaches, Malawi has nine national parks and wildlife reserves that protect a range of different habitats, allowing for excellent game–viewing safaris, mountain hikes and climbs, and more unique opportunities, such as horse-back safaris. However, for many visitors it is the warm and friendly Malawian people who make each visit unforgettable.
Contact us to discuss the many options and offers available for your personal Malawi holiday.
MALAWI TRAVEL ADVICE
Malawi is a year-round holiday destination but best visited during the dry months from April to November.

The key areas likely to feature in your Malawi holiday can be combined in an overland safari to produce a wonderfully varied journey through diverse scenery.

The excellent beaches on Lake Malawi combine well with a more traditional safari either in Malawi or across the border in Zambia or Tanzania.

Malawi is an excellent family holiday destination.

Consider sailing on a luxury catamaran around the unspoilt islands of Lake Malawi.

Regions in Malawi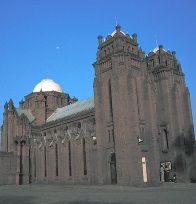 Malawi's second largest city and commercial capital, Blantyre was founded in the latter half of the 19th century (pre-dating Nairobi and Johannesburg), and takes its name from the town in south Lanarkshire where David Livingstone was born.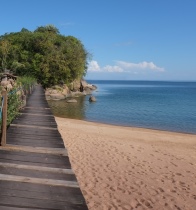 It's a mistake perhaps to think of Lake Malawi as a "region" of the country. Africa's third largest lake, it's a vast trough that stretches from the very northern tip of Malawi to the south.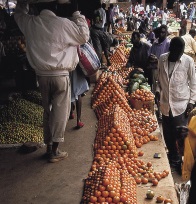 Set on the banks of the Lilongwe River, Lilongwe was established in 1906 as the capital of Malawi, and is comprised of an Old town and a modern town – commonly referred to as Capital City.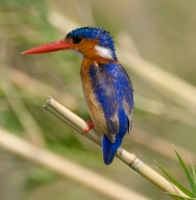 Liwonde is Malawi's most diverse safari park, encompassing a large swathe of territory around the Shire River in the centre of the country. Rarely visited, it offers relaxed game-viewing away from the more crowded safari parks of East Africa.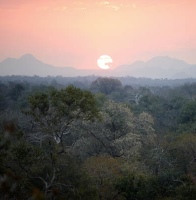 Situated in southern Malawi, in the lower Shire River Valley, Majete is one of Malawi's finest wilderness parks and only "Big 5" reserve.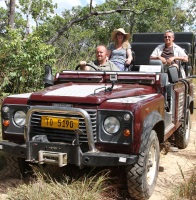 The oldest and largest of Malawi's game reserves, Nkhotakota is located in the centre of the country. The terrain here is varied and fertile, with large rivers and streams meandering through on their way to Lake Malawi.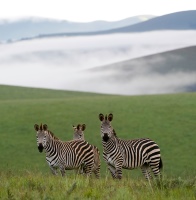 Nyika Plateau is one of Malawi's loveliest national parks, famous for its temperate climate, green hills and river valleys. It's perfect for trekking and walking safaris as well as conventional 4x4 game drives.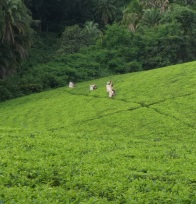 Situated between Blantyre and Mount Mulanje, Thyolo (pronounced Cho'lo) is among Malawi's most scenic regions, a patchwork landscape of undulating hills and immaculately kept tea and coffee estates.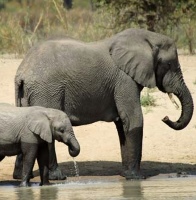 Vwaza Marsh Game Reserve is situated in the north-west of Malawi, just south of Nyika Plateau. In complete contrast to Nyika, Vwaza is a largely flat reserve, comprised of open plains, wetlands and mopane and miombo woodland.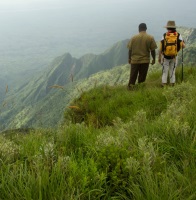 Zomba is a huge forest and mountain reserve situated in the south of Malawi, just north of Blantyre. Its centrepiece is Zomba Mount, or Zomba Plateau, a great monolith of rock rising to 2,000 metres at its highest point.
Example itineraries in Malawi
This is a perfect trip for those seeking the freedom of a self-catering holiday with the personalised service and attention of a fully catered holiday. Assistance is provided in Lilongwe to buy provisions and then you will spend five nights in a fully staffed and luxurious private house on Lake Malawi, Madzi Kuwala. The last two days of your itinerary are spent in Liwonde National Park, Malawi's prime wilderness region, in a luxury bush camp.
A 10 day fully guided trip in a luxury extended safari vehicle, taking in the highlights of the bush, beach and the beautiful highlands!