Liwonde National Park
Malawi
Back to Malawi
Liwonde National Park
Liwonde is Malawi's most diverse safari park, encompassing a large swathe of territory around the Shire River in the centre of the country. Rarely visited, it offers relaxed game-viewing away from the more crowded safari parks of East Africa.
Memories of Kilimanjaro, Safari and Zanzibar
The porters and mountain guides were the kindest individuals I have ever had the pleasure to meet.

Stephen and Emma
Featured itineraries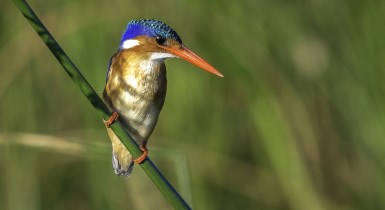 Liwonde and Lake Malawi (Beach and Safari)
This 8-day itinerary is a perfect combination of safari and beach, consisting of 3 nights in a traditional bush camp in Liwonde National Park, Malawi's prime wilderness region, followed by 4 nights relaxing on the shores of Lake Malawi.
Experience
Safari and Wildlife Holidays
Prices from£2190 pp
Read more
Accommodation
Testimonial
I had a wonderful time in Costa Rica so BIG THANK YOU... I couldn't fault it if I tried!

Joanna