Liwonde National Park
Malawi
Back to Malawi
Liwonde National Park
Liwonde is Malawi's most diverse safari park, encompassing a large swathe of territory around the Shire River in the centre of the country. Rarely visited, it offers relaxed game-viewing away from the more crowded safari parks of East Africa.
Kenya Maasai Mara Safari in Green Season
Saw 172 cats, 20 cheetah, 3 leopard, 2 serval and 147 lion. Took 1300 photos-they will take some sorting out!

Annie
Featured itineraries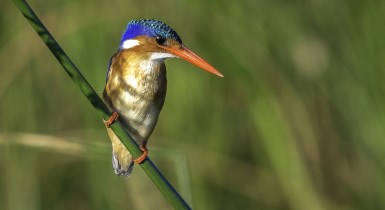 Liwonde and Lake Malawi (Beach and Safari)
This 8-day itinerary is a perfect combination of safari and beach, consisting of 3 nights in a traditional bush camp in Liwonde National Park, Malawi's prime wilderness region, followed by 4 nights relaxing on the shores of Lake Malawi.
Experience
Safari and Wildlife Holidays
Prices from£2190 pp
Read more
Accommodation
Testimonial
Sandy and I had a fabulous time in Ecuador and felt the entire trip was incredibly well organised. Thank you!

Linda and Sandy