Liwonde National Park
Malawi
Back to Malawi
Liwonde National Park
Liwonde is Malawi's most diverse safari park, encompassing a large swathe of territory around the Shire River in the centre of the country. Rarely visited, it offers relaxed game-viewing away from the more crowded safari parks of East Africa.
Wild Brazil
I had a fantastic time in Brazil! Saw an incredible 6 jaguars while at the houseboat.
Featured itineraries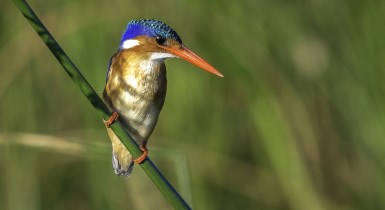 Liwonde and Lake Malawi (Beach and Safari)
This 8-day itinerary is a perfect combination of safari and beach, consisting of 3 nights in a traditional bush camp in Liwonde National Park, Malawi's prime wilderness region, followed by 4 nights relaxing on the shores of Lake Malawi.
Experience
Safari and Wildlife Holidays
Prices from £2190 pp
Read more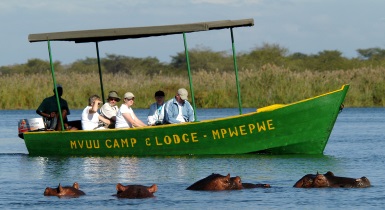 Southern Malawi Highlights
Explore southern Malawi's wilderness and scenic highlights, including the Thyolo Tea Estates, Liwonde National Park and Majete Game Reserve, before ending with six nights of relaxtion on Lake Malawi.
Experience
Beach Holidays
Safari and Wildlife Holidays
Honeymoons and Weddings
Prices from £4360 pp
Read more
Accommodation
Expedition into the Rwenzori Mountains
It was a great adventure and very tough! [But] if it were easy, every Tom, Dick and Harry would be there!