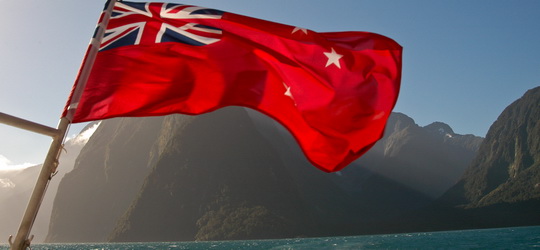 New Zealand
New Zealand is a land of breath-taking beauty; of snow-capped mountains and golden beaches, of deep fiords and pristine coastal bays.

Most visitors to New Zealand will arrive in the attractive harbour city of Auckland, the country's largest urban centre and economic capital. For your first evening, perhaps enjoy dinner in the revolving Skytower restaurant and admire the fabulous views of the city, take a relaxing cruise in the harbour, or visit one of Auckland's many museums and galleries.
North of Auckland you have the Bay of Islands, a beautifully scenic region that is also rich in history; it is where the Waitangi Treaty was signed between the Maori chiefs and British. Continuing further north you reach Ninety Mile Beach and the lighthouse at Cape Reinga.
Travelling south of Auckland you have the pretty Coromandel Peninsula with its gorgeous beaches and relaxed atmosphere. The town of Rotorua cannot be missed; this is the heart of Maori culture, as well as a centre of geothermal activity! See active geysers and bubbling mudpots, take a soak in a thermal hot spring and then dine at a traditional Maori Hangi.
Wine lovers shouldn't miss the oldest wine region in New Zealand, Hawkes Bay, where you will find over 30 wineries open for tastings. South of Hawkes Bay is the city of Napier, one of the most beautiful Art Deco cities in the world, rebuilt in 1931 following a traumatic earthquake.
The capital city of Wellington is at the very tip of North Island, on an attractive harbour surrounded by hills. The city is known for its arts, heritage, culture and natural beauty. From Wellington you can choose to fly to the South island or take a ferry to Picton in the Marlborough Sounds area, where there are some great hiking trails to explore. 
Travelling south along the east coast you reach the town of Kaikoura, where you can join a whale watching tour to see the sperm whales that feed off the coastline year-round. Continue south to Christchurch, which is bouncing back following the tragic 2011 earthquake.
Further south is Dunedin, sometimes referred to as the Edinburgh of New Zealand, on account of its Scottish heritage, which it displays with pride! This beautifully preserved city boats some marvellous Victorian architecture. You also shouldn't miss the Otago Peninsula, with its stunning views, and the Royal Albatross Centre, where you can view these birds in their natural habitat.
A stay in Queenstown, New Zealand's adventure capital, should feature on every itinerary, whether you're a sports enthusiast or not. It is surrounded by some of the most beautiful scenery to be found anywhere in the country, and in the winter offers the best skiing.
Travelling along the west cost of New Zealand you will find magnificent fiords, snow-capped mountains and ice-age glaciers. The roads wind around dramatic mountains where the scenery is simply breath-taking. Stop at the town of Hokitika, which is known for as a traditional source of greenstone. This jade-like stone was highly prized by pre-European Maori and today is crafted into exquisite jewellery.
From Hokitika, you can head inland for a scenic journey through the mighty Southern Alps, crossing high mountains passes and stopping to take a walk in the beautiful beech forests of Arthurs Pass National Park. 
If you are really looking for unspoilt beauty then head for Stewart Island, located 30 kms off the southern tip of South Island. For nature lovers, this is the best place to spot a Kiwi in its natural habitat, with an estimated 20,000 thriving on the island. Stewart Island is 85% national park and attracts walkers with its many coastal tracks.
New Zealand may seem a long distance away but it's well worth the journey. The country has such a wealth of natural attractions, driving is a pleasure and the scenery simply awe-inspiring… so why are you waiting, get in touch with us today to discuss your New Zealand adventure!
NEW ZEALAND AT A GLANCE
Unlike Australia, New Zealand is a manageable size, so with careful planning it's entirely feasible to visit both North and South Islands, which we highly recommend if you want to fully appreciate the dramatic contrast that each island offers.

New Zealand has a generally mild climate, but it can be as cold as -10°C in the winter (June-August). November to March are the most pleasant months to visit.

New Zealand is best experienced on a self-drive holiday.
Example itineraries in New Zealand
This self-drive tour aims to cover the best of South Island's scenic and historic attractions. Explore the stunning 19th-century city of Christchurch, hike the Abel Tasman coast, weigh anchor in the Milford Sound, and pay a visit to the Scottish settler town of Dunedin. The itinerary can easily be adapted to focus on walking, adventure activities or historic attractions, according to your preferences.
Experience the best of New Zealand's North Island on this 13-day self-drive tour. Beginning in Auckland, New Zealand's largest city and cultural capital, you'll visit Waiheke Island, with its famous boutique wineries; the beautiful Bay of Islands; Rotorua, the Maori heartlands and a region of great scenic beauty; the stylish Art Deco city of Napier; stunning Tongariro National Park, and much, much more.