Ladakh
Leh, Stok Kangri and the Markha Valley Trail
Back to Asia
Ladakh
Visit Ladakh with Gane and Marshall, a leading specialist in tailor-made trekking and climbing holidays. We organise a number of treks in Ladakh, including the Markha Valley Trail and Stok Kangri.
Stunning photos from Zambia
Sarah at Gane and Marshall organised with consummate skill and efficiency, what was a complex safari package.
Our Ladakh Itineraries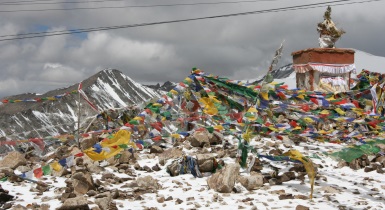 Stok Kangri and Markha Valley Trail
Journey deep into the Indian Himalaya and to the summit of Stok Kangri (6,121m/20,082ft), one of Asia's most fascinating mountains. This unique climb is a perfect follow-on for those who have climbed a high altitude trekking peak such as Kilimanjaro, introducing you to basic snow and ice climbing. The walk-in, via the famed Markha Valley trail, is beautiful.
Price on application
Read more
Ladakh By Activity
Arctic cruise
It was fabulous - it was wonderful - it rained (a bit) - it was foggy (somewhat more) - it was sunny (A LOT).