Nyika National Park
Malawi
Back to Malawi
Nyika National Park, Malawi
With its green rolling hills, mountain streams, river valleys and occasional pockets of evergreen forest, Nyika Plateau is one of Malawi's loveliest spots. It's perfect for trekking and walking safaris as well as conventional 4x4 game drives.
Private Eight Days Lemosho Climb Success
Summit night was the toughest thing we have ever done and we still can't quite believe we made it.
Accommodation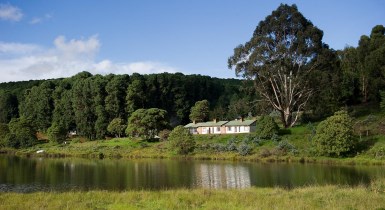 Chelinda Camp
Chelinda Camp is set on the edge of a broad pine plantation, overlooking a large trout dam and, beyond it, the vast grasslands of the high Nyika Plateau.
Read more
An adventure-filled and unforgettable holiday
The team who took us up Kilimanjaro were quite simply outstanding