Private Islands
Unforgettable journeys,
tailor-made for you.
Back to Seychelles
Private Islands
Mahé, Praslin and La Digue are the three biggest islands of the Seychelles, but there are many other smaller islands, each one a genuine pearl.
Wedding in the Serengeti
All the planning and conversations we had prior to our trip proved to be invaluable.

Justin and Tracy
Accommodation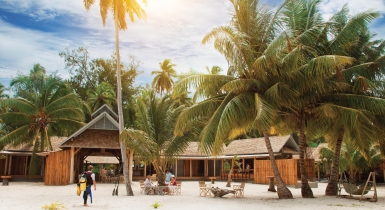 Desroches Island Resort
Desroches is one of the largest of the Seychelles private islands, with 14 km of white, sandy beach, and some of the most beautiful underwater dive sites in the Seychelles.
Read more
Testimonial
How you managed to put all that together without one single thing going wrong I don't know.

Beverley