Private Islands
Seychelles
Back to Seychelles
Private Islands
Mahé, Praslin and La Digue are the three biggest islands of the Seychelles, but there are many other smaller islands, each one a genuine pearl.
A successful Kilimanjaro climb
Not sure when my next trip to Africa will be, but when that happens I'll definitely be in touch once more!
Accommodation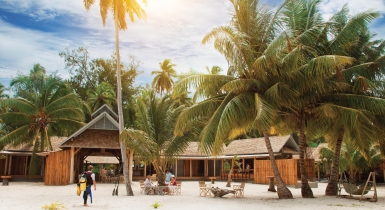 Desroches Island Resort
Desroches is one of the largest of the Seychelles private islands, with 14 km of white, sandy beach, and some of the most beautiful underwater dive sites in the Seychelles.
Read more
Kilimanjaro Climb
Couldn't have asked for more, always felt like I was the only customer such was the personal service.