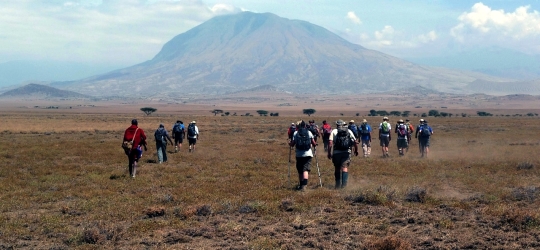 Charity Challenges
Charity Challenge is the World's leading fundraising challenge operator.
As part of our new adventure travel range, Gane and Marshall have partnered with Charity Challenge to offer exclusive fund-raising challenges. Jeremy Gane, founder of Gane and Marshall, is a director and founding member of Charity Challenge.
The Charity Challenge portfolio includes treks, bike rides, mountain climbs, rafting, sky diving, dog sledding, skiing and community challenges in more than 30 countries worldwide.
Best known for organising the Comic Relief celebrity Kilimanjaro Climb, they organise over 100 expeditions each year and have run more international challenges, and have raised funds for more charities than any other company worldwide! So far they have helped thousands of people to raise over £35m for over 1,400 different charities.
Gane and Marshall clients who wish to register for a Charity Challenge will receive a special discount in addition to any special deals that Charity Challenge offers. So contact us before you book your challenge.