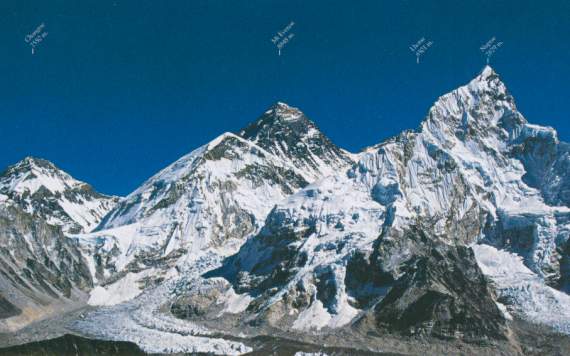 Adventure Climbing
Kilimanjaro is our most popular mountain climb. It may also be defined as a trek.
If you have climbed Kilimanjaro and wish to try a peak that is higher or moderately technical, consider one of our Adventure Climbs. These are mountain climbs which require at least a minimum level of technical skill and specialist equipment (such as the use of ropes, ice axes and crampons). Our climbing itineraries are generally a little tougher and/or higher than our adventure treks, and include the sort of peaks that you may want to try after completing a trek such as Kilimanjaro or Everest Base Camp. Typically our clients want to go onward and try some introductory snow and ice work. Some wish to go over 6,000ms. And so we are generally looking at mountains with snow and ice capped summits and/or some easy  climbing sections with ropes.
The climbs we offer are possible for anyone prepared to do either a pre-climb training course or develop the basic skills (such as ice axe techniques) during the approach to the summit. We do not offer especially difficult or technical mountain climbs.
Aconcagua 6962ms.
Cotopaxi 5897ms.
Kilimanjaro 5895ms
Mera Peak 6476ms
Mt Stanley 5109ms.

Stok Kangri 6137ms.
For treks that do not require technical equipment or skill, please visit our Adventure Trekking pages.