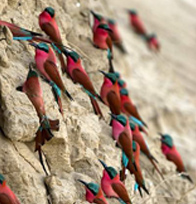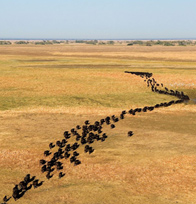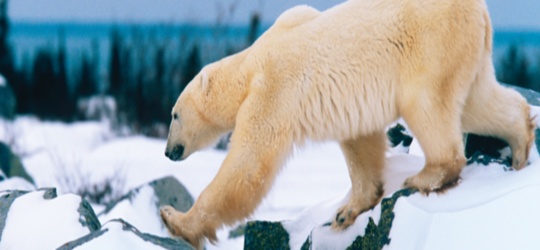 World Wildlife
Welcome to our Wildlife pages, where we hope you will find inspiration to explore a unique part of the world and the wildlife species that inhabit it. Our World Wildlife itineraries offer you the opportunity to escape to some of the world's most remote environments, where you can observe wildlife in its natural habitat, accompanied by experienced and informative guides.
Have you always wanted to witness a grizzly bear catching salmon, a cheetah streaking across the Serengeti plains, or perhaps swim with turtles in the Galapagos, follow the footsteps of a majestic Indian tiger, or experience the greatest wildlife show on earth, the Wildebeest Migration? If so, then do get in touch with our wildlife specialists to discuss the possibilities open to you. Whatever your particular interest, we will get you to the right place at the right time to fulfill your wishes.
At Gane and Marshall we understand your requirements… we know that you look forward to convenient travel arrangements, comfortable accommodation, delicious meals, and guides who are both knowledgeable and enthusiastic about their subject. We have the expertise to provide you with an unforgettable itinerary, tailor-made to suit your requirements.
Take a look at some of our most popular wildlife destinations:
Bears – You can combine seeing Grizzly Bears in Canada with Whale watching. Short on time? How about a weekend break in Finland to see the Brown Bears, or in Churchill, Canada, to photograph the magnificent Polar Bears? Learn more about our bear-viewing tours.
Galapagos – Join a cruise to the Galapagos Islands, where you can dive with sea lions, walk with giant tortoise, and explore the unique and varied plant and birdlife.
India – India is a great destination for those wishing to combine culture and wildlife. With many options available, from tiger safaris to specialist snow leopard tours, call us to discuss your itinerary!
Africa – Experience the thrill of seeing wildlife in its natural habitat and falling asleep to the sounds of the bush! Gane and Marshall have specialised in African safaris since 1991. Whether you are after a specialist walking or light mobile safari, a wildlife-specific safari, or perhaps a more relaxing break combining a safari with an African beach holiday, then speak to us.
At Gane and Marshall we are all extremely well-travelled having between us visited most parts of the world, and we will be happy to offer you our unbiased advice. Call us (01822 600600) for an informal chat to discuss your holiday, or alternatively email us on: info@ganeandmarshall.com