Back to Kenya
Nairobi
Nairobi is a lively capital with good hotels and a number of attractions, including its own National Park, where you can view rhino, lion and giraffe.
Kenya Maasai Mara Safari in Green Season
Saw 172 cats, 20 cheetah, 3 leopard, 2 serval and 147 lion. Took 1300 photos-they will take some sorting out!

Annie
Featured itineraries
Mount Kenya 360 Degrees Mountain Bike Safari
Circumnavigate the base of Mount Kenya on this new low-impact cycling itinerary. On this 7-day programme (6 days riding), you'll follow a newly-established cycle route which avoids the busy highways and populous town centres in favour of the Kenyan countryside and tribal regions. The terrain varies from rainforest to dry savannah and on to the lush farmlands on the eastern slopes of the mountain, where you'll pass through small rural communities.
Destination
Kenya
Mt Kenya Bike Safari
Prices from£1948 pp
Read more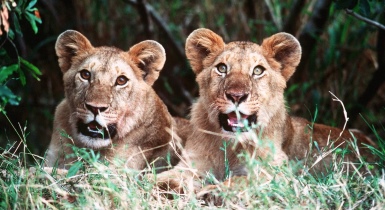 Rift Valley Lakes and Maasai Mara Eco-tour
A short, low-cost safari visiting Kenya's Maasai Mara and Lakes Nakuru and Naivasha, perfect as a standalone trip or as an extension to one of our Mount Kenya climbs.
Experience
Family Travel
Safari and Wildlife Holidays
Safari and Wildlife Holidays
Prices from£1140 pp
Read more
Accommodation
Testimonial
Perfect guides, excellent food, perfect organization … formidable!

Geert