Quirimbas Archipelago
Mozambique
Back to Mozambique
Quirimbas Archipelago
The Quirimbas Archipelago is a captivating chain of 27 islands just off the north coast of Mozambique. The waters around the archipelago are notable for their staggering underwater drop-offs and rich ocean wildlife, including over 5 species of turtle, 30 different genera of coral and over 354 species of reef fish.
Accommodation and transfers in Tanzania
Just want to say thank you so much for organising our stay at Kia Lodge, your advice, help etc were invaluable
Featured itineraries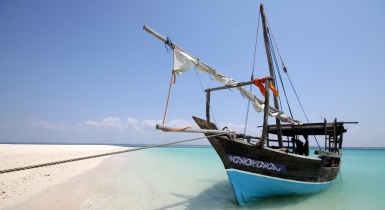 Quirimbas Island Hopping Safari
This 8-day part mobile / part lodge safari will show you the best of the Quirimbas Archipelago, Mozambique. You will spend four nights mobile camping on the islands of Quirimba and Matemo, before transferring to the barefoot luxury of Ibo Island Lodge.
Experience
Safari and Wildlife Holidays
Cruise Holidays
Prices from £2880 pp
Read more
Accommodation
Ethiopia, Rwanda and Kenya
Thank you for arranging such a memorable holiday again, and doing it with efficiency and patience.