Quirimbas Archipelago
Mozambique
Back to Mozambique
Quirimbas Archipelago
The Quirimbas Archipelago is a captivating chain of 27 islands just off the north coast of Mozambique. The waters around the archipelago are notable for their staggering underwater drop-offs and rich ocean wildlife, including over 5 species of turtle, 30 different genera of coral and over 354 species of reef fish.
The view from Uhuru
Jeremy's extensive knowledge of Kilimanjaro considerably helped when preparing for the climb.
Featured itineraries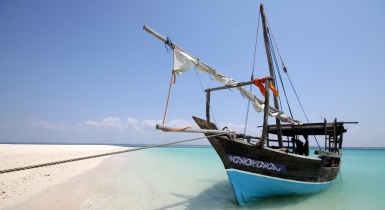 Quirimbas Island Hopping Safari
This 8-day part mobile / part lodge safari will show you the best of the Quirimbas Archipelago, Mozambique. You will spend four nights mobile camping on the islands of Quirimba and Matemo, before transferring to the barefoot luxury of Ibo Island Lodge.
Experience
Safari and Wildlife Holidays
Cruise Holidays
Prices from £2880 pp
Read more
Accommodation
Family safari to Laikipia and the Masai Mara
Clare listened to my requirements and met them fully with the itinerary.