Back to Myanmar
Mandalay
Its name conjures up images of a bygone Asia, a legacy of Kipling's famous tribute to the city, but Myanmar's second city Mandalay is a busy, bustling place, with a modern outlook and a wealth of attractions.
Tailor-made Holiday to Myanmar
Just to say we had a really amazing holiday, thank you for arranging it.
Accommodation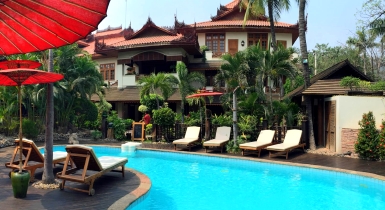 Hotel by the Red Canal
Hotel by the Red Canal is a boutique hotel situated right in the heart of Mandalay. Stylish and intimate, it represents a lovely change of pace from the large city hotels that are otherwise you main option in Mandalay.
Read more
Gondwana, South Africa
Patrick and I have done many safaris and Gondwana was a perfect complement to previous experiences.