Back to Madagascar
The Highlands, Madagascar
The Highlands form the central hilly region of Madagascar, dominated by the city of Antananarivo and its rich hinterland of mountains and rainforest.
Madagascar Honeymoon
Very well informed and organised, made the difference over other operators.
Featured itineraries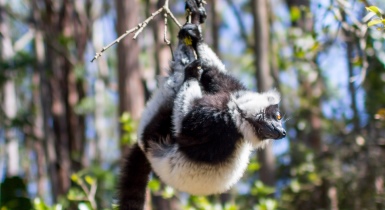 The South of Madagascar
Journey to the South of Madagascar on this 13-day tour. Beginning in the capital of Antananarivo, you'll explore Andasibe-Mantadia and Ranomafana National Parks, before continuing to the Dry South and Isalo, then ending on the coast at Ifaty.
Experience
Safari and Wildlife Holidays
Family Travel
Beach Holidays
Prices from £1960 pp
Read more
Accommodation
Zambia safari
All your arrangements worked perfectly... Thanks again for your efforts to give us a very memorable trip.