Back to Ethiopia
Tigray
Tigray is Ethiopia's best-kept secret. This northernmost region of the country was the birthplace of Ethiopia's Axumite Empire, and among the first regions to have embraced Christianity, a heritage still visible in the numerous rock churches that dot its rugged landscape.
Ethiopia, Rwanda and Kenya
Thank you for arranging such a memorable holiday again, and doing it with efficiency and patience.

Carol from Perth
Featured itineraries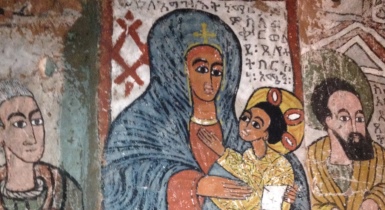 Ethiopia's Historic Route (with Tigray and Simiens)
Comprehensive guided tour of Ethiopia's famous Historic Route (Axum, Gondar, Lalibela, Lake Tana, Addis Ababa), extended to include remote Tigray and the Simien Mountains.
Experience
Cultural Holidays
Walking and Climbing
Prices from£3095 pp
Read more
Accommodation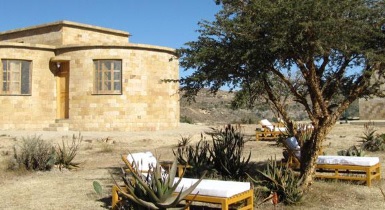 Agoro Lodge
Agoro Lodge is located in the Ganta Afeshum district of Tigray, North Ethiopia. One of the only lodges in the region, Agoro provides access to a number of unique attractions, most notably Tigray's stunning rock-hewn churches.
Read more
Testimonial
We are safely back from our wonderful fortnight in Africa, and we all want to say a big thank you.

David and Patsy