Back to Ethiopia
Bahir Dar & Lake Tana
The city of Bahir Dar sits on the southern shores of Lake Tana, in Ethiopia's northern Amhara region. It is an attractive, hospitable city that serves as a base for visiting a number of attractions in the surrounding region, most notably the Blue Nile Falls and Lake Tana.
Ethiopia, Rwanda and Kenya
Thank you for arranging such a memorable holiday again, and doing it with efficiency and patience.

Carol from Perth
Featured itineraries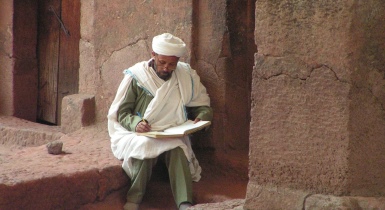 Ethiopia's Historic Route
This guided Historic Route tour visits Axum, Lalibela, Lake Tana, Bahir Dar and Gondar. The programme can be extended to include more elements, such as the rock churches of Tigray, the Rift Valley lakes, Omo Valley and southern Ethiopia, and the Bale and Simien Mountains.
Prices from£2770 pp
Read more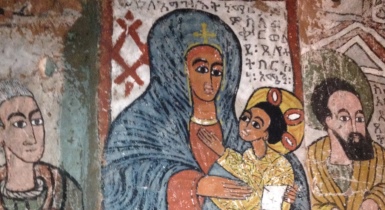 Ethiopia's Historic Route (with Tigray and Simiens)
Comprehensive guided tour of Ethiopia's famous Historic Route (Axum, Gondar, Lalibela, Lake Tana, Addis Ababa), extended to include remote Tigray and the Simien Mountains.
Experience
Cultural Holidays
Walking and Climbing
Prices from£3095 pp
Read more
Accommodation
Testimonial
Both Anna and I successfully reached the summit and we had a wonderful time in Tanzania.

John and Anna