Back to Ethiopia
Bahir Dar & Lake Tana
The city of Bahir Dar sits on the southern shores of Lake Tana, in Ethiopia's northern Amhara region. It is an attractive, hospitable city that serves as a base for visiting a number of attractions in the surrounding region, most notably the Blue Nile Falls and Lake Tana.
History, culture and festivals in Ethiopia
My very competent young guides were enthusiastic, forthcoming, resourceful, and patient with my many questions
Featured itineraries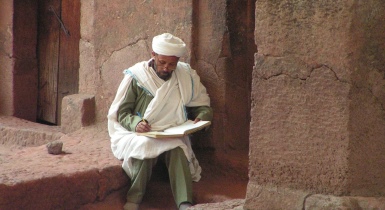 Ethiopia's Historic Route
Discover Axum, Lalibela, Lake Tana, Bahir Dar and Gondar on this guided 10-day tour of Ethiopia's Historic Route. This sightseeing programme can also be extended to include walking in the Simien & Bale Mountains, remote Tigray, or the Rift Valley Lakes.
Prices from £2770 pp
Read more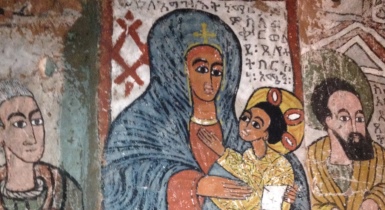 Ethiopia's Historic Route (with Tigray and Simiens)
This 2-week itinerary offers a comprehensive overview of Ethiopia's Historic Route - including Axum, Gondar, Lalibela, Lake Tana and Addis Ababa - as well as remote Tigray and the Simien Mountains.
Experience
Cultural Holidays
Walking and Climbing
Prices from £3095 pp
Read more
Accommodation
Sossusvlei, Damaraland and Etosha
Everyone had time for us whether it was in a bank or a restaurant and that is very humbling.