Back to Ethiopia
Bahir Dar & Lake Tana
The city of Bahir Dar sits on the southern shores of Lake Tana, in Ethiopia's northern Amhara region. It is an attractive, hospitable city that serves as a base for visiting a number of attractions in the surrounding region, most notably the Blue Nile Falls and Lake Tana.
Ethiopia, Rwanda and Kenya
Thank you for arranging such a memorable holiday again, and doing it with efficiency and patience.
Featured itineraries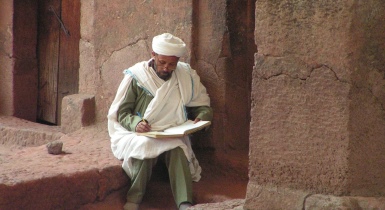 Ethiopia's Historic Route
Discover Axum, Lalibela, Lake Tana, Bahir Dar and Gondar on this guided 10-day tour of Ethiopia's Historic Route. This sightseeing programme can also be extended to include walking in the Simien & Bale Mountains, remote Tigray, or the Rift Valley Lakes.
Prices from £2770 pp
Read more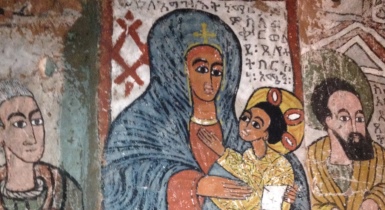 Ethiopia's Historic Route (with Tigray and Simiens)
This 2-week itinerary offers a comprehensive overview of Ethiopia's Historic Route - including Axum, Gondar, Lalibela, Lake Tana and Addis Ababa - as well as remote Tigray and the Simien Mountains.
Experience
Cultural Holidays
Walking and Climbing
Prices from £3095 pp
Read more
Accommodation
Family safari in northern Tanzania
We have had an amazing time! Thank you for putting together such a fabulous trip.