Northern Region
Costa Rica
Back to Costa Rica
Northern Region
The Northern Region of Costa Rica offers a notable contrast from the Southern coast. It is known for its more temperate climate, with cloud and rain characteristic of the zone throughout the year. This generally cooler weather makes the region a pleasure to explore all year-round.
Wildlife holiday in Costa Rica
You did a wonderful job of planning and organizing our Costa Rica holiday.
Featured itineraries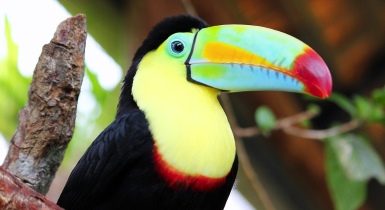 Wildlife and Birdlife of Costa Rica
Experience Costa Rica's stunning biodiversity in this 12-day itinerary. Your Costa Rica holiday begins in the capital of San José, from where you will visit the labyrinthine network of rivers and canals that makes up Tortuguero, the birders' paradise of Turrialba, and the stunning Los Angeles Cloud Forest Reserve. The emphasis throughout is on the wildlife, particularly Costa Rica's famed birdlife.
Experience
Safari and Wildlife Holidays
Family Travel
Prices from £2245 pp
Read more
Honeymoon in South Africa
The weather was great until the last couple of days, but we didn't care because we were having to much fun.