Ho Chi Minh City (Saigon)
Vietnam
Back to Vietnam
Ho Chi Minh City (Saigon)
Vietnam's largest and most vibrant city, the former capital of the South contrasts sharply with the more sedate capital in the North. Spend a few days here before venturing further south into the Mekong Delta.
Mount Stanley Climb
There's nothing more helpful than talking to people who know the realities of climbing in such an environment.

Mike and Joshua
Featured itineraries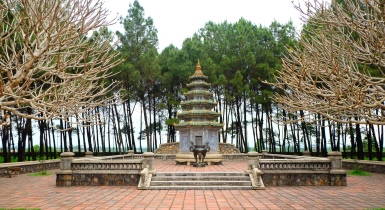 Complete Vietnam
Comprehensive 15-day itinerary covering North, South and Central Vietnam, visiting the northern and southern capitals of Hanoi and Saigon, the imperial capital Hue, the world heritage town of Hoi An, beautiful Ha Long Bay, the beach at Nha Trang, and the Mekong Delta.
Experience
Cruise Holidays
Cultural Holidays
Prices from£1689 pp
Read more
Accommodation
Testimonial
Just wanted to check in with you. I'm at my last night at Buffalo Camp. I have had a truly amazing time!

Ms Kelly Katcher from the USA