Murchison Falls National Park
Uganda
Back to Uganda
Murchison Falls National Park
Murchison Falls National Park (also referred to locally as Kabalega National Park) is Uganda's largest park with a varied topography including forests, savannah, waterfalls and lakes.
At the Summit of Mount Stanley
There's nothing more helpful than talking to people who know the realities of climbing in such an environment.
Accommodation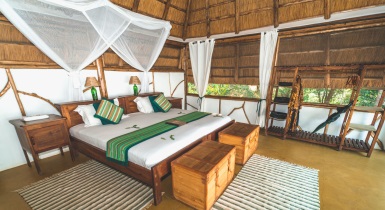 Baker's Lodge
This small upmarket safari lodge is located on the southern section of the Nile river bank, and is ideally located for game drives, guided bush walks and bird-watching in Murchison Falls National Park.
Read more
Zambia and Botswana Safari
The local staff were exceptional - knowledgeable, welcoming, kind, great sense of humour - it made the trip!