Murchison Falls National Park
Uganda
Back to Uganda
Murchison Falls National Park
Murchison Falls National Park (also referred to locally as Kabalega National Park) is Uganda's largest park with a varied topography including forests, savannah, waterfalls and lakes.
At the summit of Mt Stanley
The entire trip ran like clockwork and everything exceeded our expectations.
Accommodation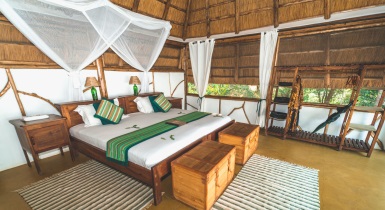 Baker's Lodge
This small upmarket safari lodge is located on the southern section of the Nile river bank, and is ideally located for game drives, guided bush walks and bird-watching in Murchison Falls National Park.
Read more
Trekking in the Annapurna Himalaya
We chose to go with Gane & Marshall as they offer such superb support and service.