Murchison Falls National Park
Uganda
Back to Uganda
Murchison Falls National Park
Murchison Falls National Park (also referred to locally as Kabalega National Park) is Uganda's largest park with a varied topography including forests, savannah, waterfalls and lakes.
Uganda safari
A wonderful trip which has opened my eyes to the real Africa more than any other trip I have done before.
Accommodation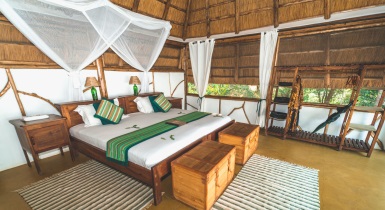 Baker's Lodge
This small upmarket safari lodge is located on the southern section of the Nile river bank, and is ideally located for game drives, guided bush walks and bird-watching in Murchison Falls National Park.
Read more
History, culture and festivals in Ethiopia
My very competent young guides were enthusiastic, forthcoming, resourceful, and patient with my many questions