Pemba Island
Zanzibar, Tanzania
Back to Tanzania
Pemba Island
Traditionally part of the Zanzibar Archipelago, Pemba is fast becoming a unique destination in its own right. Despite its reputation as a fantastic beach and diving destination, tourism to Pemba is still in its early stages, and visitors can expect a good level of privacy from the island's mostly small, secluded lodges.
Tanzania Safari
The service we received from Gane and Marshall and all the agents you supplied in Tanzania was first class.
Accommodation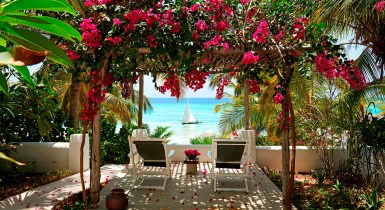 Constance Aiyana
Constance Aiyana is a modern, upmarket lodge on the little-visited island of Pemba. It offers a stylish stay on this otherwise undeveloped island.
Read more
Fabulous experience at Mombo Camp in Botswana
We returned home from Botswana on Wednesday morning - sadly. It was all perfect and we had a wonderful time.