Northern Cape and West Coast
Cederberg Mountains, Namaqualand
Back to South Africa
Northern Cape and West Coast of South Africa
The largest yet least populated region of South Africa, the Northern Cape and West Coast is a hugely diverse region, with large expanses of desert, rugged coastline, flatland salt pans and dramatic mountains. See floral displays in Namaqualand, safari in the Richtersveld Transfrontier Park, or relive the Anglo-Boer War in Kimberley.
Self-drive holiday in South Africa
Thank you for organising such a wonderful holiday. From the start to the finish it exceeded all expectations.
Accommodation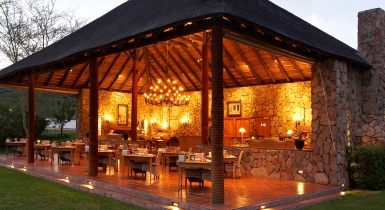 Bushmans Kloof
Bushmans Kloof is a private wilderness reserve and mountain lodge situated in the foothills of the Cederberg Mountains. One of South Africa's most upmarket lodges, Bushmans Kloof is also one of its most unique.
Read more
Sossusvlei, Damaraland and Etosha
Everyone had time for us whether it was in a bank or a restaurant and that is very humbling.