Nyungwe Forest National Park
Rwanda
Back to Rwanda
Nyungwe Forest National Park
Nyungwe Forest National Park offers marvellous primate safaris, with a particular emphasis on chimpanzee viewing. Hamlyn's monkey, Ruwenzori colobus and golden monkey are also present in this often-overlooked forest park. The chimp-tracking safaris take place on foot and are possible year-round.
Uganda, Rwanda and Cape Town
Your organization was perfect as always.
Accommodation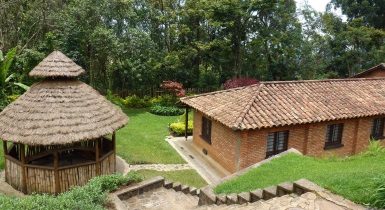 Gisakura Guesthouse
Gisakura Guesthouse is located within close proximity to Nyungwe Forest Park. The only lodge in the area, it offers comfortable but simple accommodation.
Read more
Kilimanjaro & Zanzibar
A holiday none of us will ever forget... life seems empty without an adventure to look forward to!