Back to Peru
Lake Titicaca
The world's highest navigable lake is located within a picturesque altiplano landscape, where bright azure waters reflect the sky and colourful locals still enjoy a traditional lifestyle.
Tailor-made Holiday to Myanmar
Just to say we had a really amazing holiday, thank you for arranging it.
Featured itineraries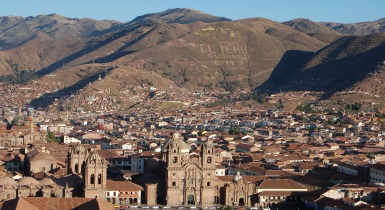 Highlights of Peru
Explore Peru's scenic and historical wonders on this 13-day highlights tour, taking in the cosmopolitan cities of Cusco and Lima, the Sacred Valley of the Incas & the lost city of Machu Picchu, and the vast Lake Titicaca.
Experience
Cultural Holidays
Walking and Climbing
Prices from £1695 pp
Read more
Kilimanjaro and Zanzibar
We had a fantastic trip, Kili was amazing and Pongwe Beach Hotel was pure paradise