Back to Peru
Lake Titicaca
The world's highest navigable lake is located within a picturesque altiplano landscape, where bright azure waters reflect the sky and colourful locals still enjoy a traditional lifestyle.
History, culture and festivals in Ethiopia
My very competent young guides were enthusiastic, forthcoming, resourceful, and patient with my many questions
Featured itineraries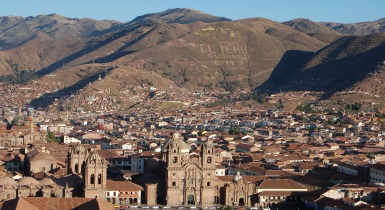 Highlights of Peru
Explore Peru's scenic and historical wonders on this 13-day highlights tour, taking in the cosmopolitan cities of Cusco and Lima, the Sacred Valley of the Incas & the lost city of Machu Picchu, and the vast Lake Titicaca.
Experience
Cultural Holidays
Walking and Climbing
Prices from £1695 pp
Read more
Father and Son at the summit of Kilimanjaro
Everything went according to plan, in fact there wasn't a single hitch, so well done for that!