Back to Peru
Lake Titicaca
The world's highest navigable lake is located within a picturesque altiplano landscape, where bright azure waters reflect the sky and colourful locals still enjoy a traditional lifestyle.
Hottest Classroom Special Schools Group
Just a quick note to say thank you for one of the most memorable expeditions I have ever been on.
Featured itineraries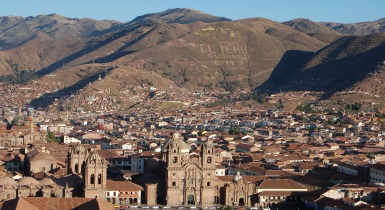 Highlights of Peru
Explore Peru's scenic and historical wonders on this 13-day highlights tour, taking in the cosmopolitan cities of Cusco and Lima, the Sacred Valley of the Incas & the lost city of Machu Picchu, and the vast Lake Titicaca.
Experience
Cultural Holidays
Walking and Climbing
Prices from £1695 pp
Read more
Light Mobile Walking and Driven Safari
Thank you to you all for a job extremely well done, we will definitely be back.