Back to Myanmar
Yangon
Myanmar's largest city and former capital, Yangon is a surprisingly relaxed city, lacking the steel-and-glass high rises that dominate other major Asian capitals. Instead, Yangon's skyline is defined by its rusty tin-roofed homes, old colonial architecture, and, standing above it all, the gleaming gilt of its famous hilltop pagoda, Shwedagon.
Tailor-made Holiday to Myanmar
Just to say we had a really amazing holiday, thank you for arranging it.
Featured itineraries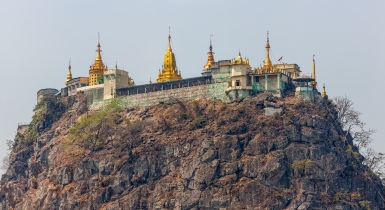 Complete Myanmar
This comprehensive three week tour takes in the very best of Myanmar, from the beautiful central coast to northernmost Putao on the border with Tibet.
Experience
Family Travel
Walking and Climbing
Cultural Holidays
Prices from £2985 pp
Read more
Accommodation
Our trip to Tanzania was incredible
You organised a wonderful trip for Beck and I, one we will tell our grandchildren about.