Bazaruto Archipelago and Vilanculos
Mozambique
Back to Mozambique
Bazaruto Archipelago and Vilanculos
The Bazaruto archipelago is one of the most popular and iconic destinations in Mozambique. Strings of islands with pristine, palm-fringed beaches lie scattered in this beautiful part of the Indian Ocean, which attracts water sports enthusiasts, safari-goers and beach lovers alike.
On to the next summit!
I wanted to let you know that I had an amazing time, loved every minute of it... THANK YOU!
Accommodation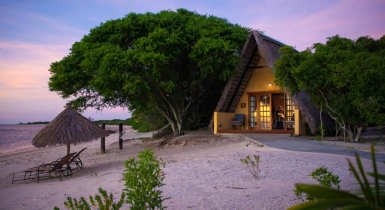 Bazaruto Lodge
Bazaruto Island Lodge is a comfortable 4-star beach retreat, perfectly situated to allow you to relax or to enjoy the best of the many activities available on Bazaruto Island.
Read more
Koyo Season in Kamikochi
We were so pleased we travelled to Kamikochi in October. The scenery was wonderful.