Back to Kenya
Lamu & Kiwayu
The Lamu Archipelago incorporates the beautiful islands of Manda, Lamu, Kiwayu and Pate. A quieter alternative to the busy beach resorts of Zanzibar and Kenya's mainland coast, Lamu is the perfect spot to end a Kenyan safari. It offers beautiful beaches and a vibrant Swahili culture.
Kenya Maasai Mara Safari in Green Season
Saw 172 cats, 20 cheetah, 3 leopard, 2 serval and 147 lion. Took 1300 photos-they will take some sorting out!

Annie
Accommodation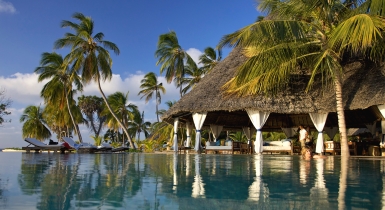 Manda Bay
Located on the northern tip of Manda Island, one of several beautiful islands in the Lamu archipelago, Manda Bay is among Kenya's finest barefoot beach retreats.
Read more
Testimonial
Everybody we met, whether on Safari or in Zanzibar, went out of their way to ensure we had a really good time!

Hunt family