Back to Kenya
Lamu & Kiwayu
The Lamu Archipelago incorporates the beautiful islands of Manda, Lamu, Kiwayu and Pate. A quieter alternative to the busy beach resorts of Zanzibar and Kenya's mainland coast, Lamu is the perfect spot to end a Kenyan safari. It offers beautiful beaches and a vibrant Swahili culture.
Safari in the Masai Mara
Perfect guides, excellent food, perfect organization … formidable!
Accommodation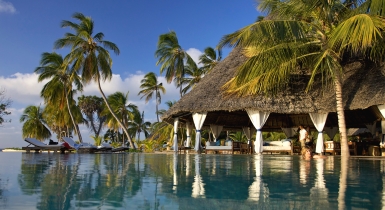 Manda Bay
Located on the northern tip of Manda Island, one of several beautiful islands in the Lamu archipelago, Manda Bay is among Kenya's finest barefoot beach retreats.
Read more
Southern India Highlights
We absolutely loved India! ...in normal G&M style everything ran very smoothly over there.