Back to Kenya
Lamu & Kiwayu
The Lamu Archipelago incorporates the beautiful islands of Manda, Lamu, Kiwayu and Pate. A quieter alternative to the busy beach resorts of Zanzibar and Kenya's mainland coast, Lamu is the perfect spot to end a Kenyan safari. It offers beautiful beaches and a vibrant Swahili culture.
Family safari to Laikipia and the Masai Mara
Clare listened to my requirements and met them fully with the itinerary.
Accommodation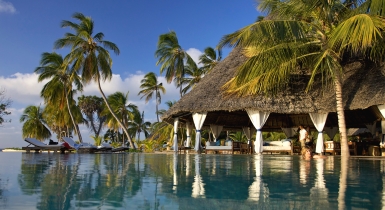 Manda Bay
Located on the northern tip of Manda Island, one of several beautiful islands in the Lamu archipelago, Manda Bay is among Kenya's finest barefoot beach retreats.
Read more
An adventure-filled and unforgettable holiday
The team who took us up Kilimanjaro were quite simply outstanding