Back to Kenya
Lamu & Kiwayu
The Lamu Archipelago incorporates the beautiful islands of Manda, Lamu, Kiwayu and Pate. A quieter alternative to the busy beach resorts of Zanzibar and Kenya's mainland coast, Lamu is the perfect spot to end a Kenyan safari. It offers beautiful beaches and a vibrant Swahili culture.
Kenya Safari
Faultless. At all three camps the service was faultless and the staff leaned over backwards to help us.

Sandy Campbell
Accommodation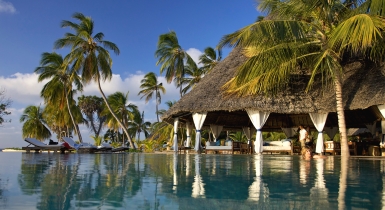 Manda Bay
Located on the northern tip of Manda Island, one of several beautiful islands in the Lamu archipelago, Manda Bay is among Kenya's finest barefoot beach retreats.
Read more
Testimonial
[Kilimanjaro] was one of the most difficult things I've ever done, and will probably be the most memorable.

Kelly Katcher from the USA