Back to Kenya
Lake Victoria
The largest lake in Africa, Lake Victoria is shared between Kenya, Tanzania and Uganda. It is home to thousands of individual islands and archipelagos, a number of which offer private island resorts where you can spend a few nights relaxing at the end of a busy safari.
Maasai Mara in the Green Season
Saw 172 cats, 20 cheetah, 3 leopard, 2 serval and 147 lion. Took 1300 photos-they will take some sorting out!
Accommodation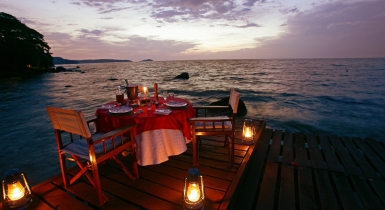 Mfangano Lodge
Mfangano Camp is a small, intimate lodge with just six guest rooms, located on a small island on Lake Victoria. It's the perfect spot to come to relax at the end of a hot safari or as an alternative to a beach lodge.
Read more
Memories of Kilimanjaro, Safari and Zanzibar
The porters and mountain guides were the kindest individuals I have ever had the pleasure to meet.