Southern Pacific
Unforgettable journeys,
tailor-made for you.
Back to Costa Rica
Southern Pacific
Costa Rica's Southern Pacific is a region of varied landscapes, with lagoons, mangroves, dense rainforests, lowland cloud forests, and 46kms of sandy coastline. The zone is rich in flora and fauna, and its environment serves as a refuge to animals in danger of extinction such as the tapir, panther, and scarlet macaw.
Wildlife viewing in Costa Rica
You did a wonderful job of planning and organizing our Costa Rica holiday.

Carl & Mavis
Featured itineraries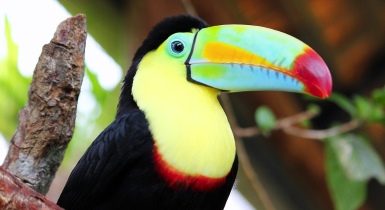 Wildlife and Birdlife of Costa Rica
Experience Costa Rica's stunning biodiversity in this 13-day itinerary. Your Costa Rica holiday begins in the capital of San José, from where you will visit the labyrinthine network of rivers and canals that makes up Tortuguero, the birders' paradise of Turrialba, and the stunning Los Angeles Cloud Forest Reserve. The emphasis throughout is on the wildlife, particularly Costa Rica's famed birdlife.
Experience
Safari and Wildlife Holidays
Family Travel
Prices from£2240 pp
Read more
Testimonial
Thank you for arranging such a memorable holiday again, and doing it with efficiency and patience.

Carol from Perth