Central Costa Rica
Unforgettable journeys,
tailor-made for you.
Back to Costa Rica
Central Costa Rica | San José, Turrialba
The city of San José is home to Juan Santamaria, Costa Rica's primary international airport and the starting point of any tour of the country. From Juan Santamaria it is a half hour's drive to the busy city centre, where visitors will find a great choice of hotels, restaurants, and nightlife.
A wonderful time in Costa Rica
I had a wonderful time in Costa Rica so BIG THANK YOU... I couldn't fault it if I tried!

Joanna
Featured itineraries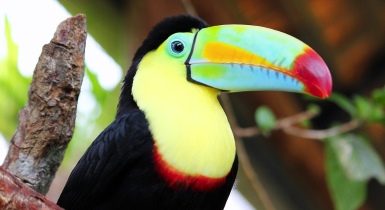 Wildlife and Birdlife of Costa Rica
Experience Costa Rica's stunning biodiversity in this 13-day itinerary. Your Costa Rica holiday begins in the capital of San José, from where you will visit the labyrinthine network of rivers and canals that makes up Tortuguero, the birders' paradise of Turrialba, and the stunning Los Angeles Cloud Forest Reserve. The emphasis throughout is on the wildlife, particularly Costa Rica's famed birdlife.
Experience
Safari and Wildlife Holidays
Family Travel
Prices from£2240 pp
Read more
Testimonial
We returned home from Botswana on Wednesday morning - sadly. It was all perfect and we had a wonderful time.

Linda