Back to Vietnam
Mekong Delta
Crisscrossed by the tributaries of the Mekong River, the Delta is a watery landscape broken up by lush green rice paddies and fruit plantations. Life is very much lived on the river, the peace broken by the constant activity of small boats.
Vietnam and Myanmar
All our guides were very knowledgeable and helpful – we particularly warmed to Hnaung Hnaung Htwe at Inle.
Featured itineraries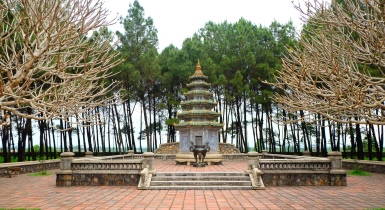 Complete Vietnam
Comprehensive 15-day itinerary covering North, South and Central Vietnam, visiting the northern and southern capitals of Hanoi and Saigon, the imperial capital Hue, the world heritage town of Hoi An, beautiful Ha Long Bay, the beach at Nha Trang, and the Mekong Delta.
Prices from £1689 pp
Read more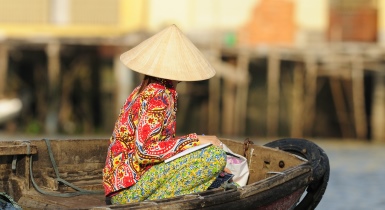 Southern Highlights of Vietnam
Discover Southern Vietnam's many contrasts, from the bustle of urban Saigon and the Mekong Delta, to the natural splendour of Cat Tien National Park and the cool climes of highland Da Lat.
Experience
Cruise Holidays
Cultural Holidays
Prices from £1487 pp
Read more
Accommodation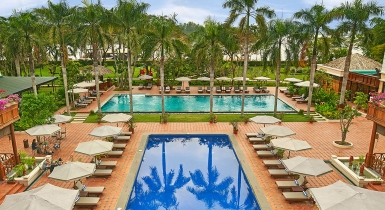 Victoria Can Tho Resort
One of the only luxury hotels in the Mekong Delta, Victoria Can Tho Resort is situated in a tranquil spot on the outskirts of Can Tho, where it overlooks the Hua River. It provides excellent facilities, including a large pool, spa, and even its own private river barge.
Read more
Ana
Thank you again for coordinating so well every single step of my trip, in a such short notice.