Thailand Beaches
Phuket, Koh Samui
Back to Thailand
Thailand Beach Holidays
Thailand is famous for its beautiful coast and island getaways, from the busy resort of Hua Hin south of Bangkok to the stunning island retreats of Phuket and intimate Koh Chang. Thailand's beaches are perhaps the finest in all of South East Asia.
Bangkok and Ayutthaya
You did a great job in crafting the parts of this trip and all of us were very happy with what we saw and did.
Featured itineraries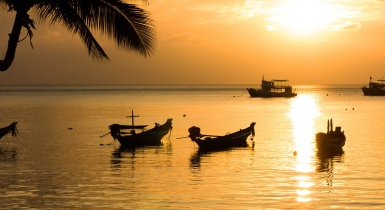 Thailand for Two
Take in the best of Thailand's city sights and beautiful beaches in this ten-day romantic holiday designed for two. This itinerary is ideal for honeymooners but can easily be adapted to suit groups or families.
Experience
Beach Holidays
Honeymoons and Weddings
Prices from £2795 pp
Read more
Reaching Uhuru Peak
The trip was very well organized and went smoothly. Our G&M group was much better briefed than others.