Northern Thailand
Chiang Mai, Golden Triangle
Back to Thailand
Northern Thailand
Northern Thailand is home to the country's second city, Chiang Mai, a vibrant, colourful town with a very different character to modern Bangkok. The city is the gateway to Thailand's northern hills, which offer marvelous opportunities for trekking and adventure.
Bangkok and Ayutthaya
You did a great job in crafting the parts of this trip and all of us were very happy with what we saw and did.
Featured itineraries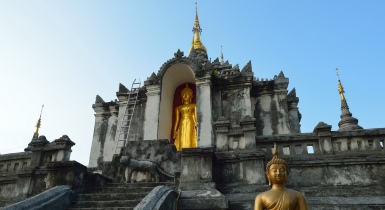 Historic Thailand
Discover Thailand's long and rich history, from 13th-century Sukhothai, royal seat of the first Siamese dynasty, through old Ayutthaya, Thailand's great historic capital, to modern-day Bangkok.
Experience
Cultural Holidays
Family Travel
Prices from £2385 pp
Read more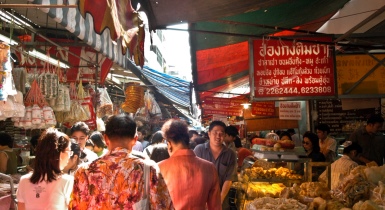 A Taste of Thailand
Discover Thailand's rich culinary history in this ten-day exploration of the country's food and culture. Sample street food in Bangkok, learn to make iconic dishes including pad Thai and khanom krok, and discover the famous floating and railway markets of Samut Songkhram.
Prices from £1998 pp
Read more
Kilimanjaro & Tinga Tinga
Thank you for making our Kilimanjaro climb and subsequent safari the adventure of a lifetime.