Selous Game Reserve
Tanzania
Back to Tanzania
Selous Game Reserve
The largest game reserve in Africa, Selous contains some of the greatest concentrations of big game left on earth, including some of the last remaining Black Rhino, as well an estimated half of Africa's Wild Dog population. Owing to this huge array of wildlife, as well as its sheer scale and unique topography, Selous is now a designated world heritage site.
Kilimanjaro
A huge thank you for organizing a great climb to the top of Kilimanjaro

Various
Featured itineraries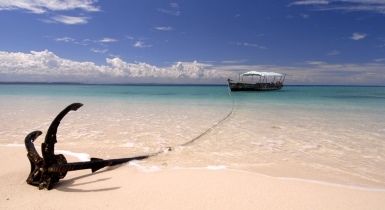 Southern Tanzania and Pangani Beach
Southern Tanzanian safari, visiting the game reserves of Selous and Ruaha, and the Pangani coastal region. This 14-day safari itinerary offers an excellent alternative to the more popular Northern circuit, allowing you to see some of Tanzania's less-visited game parks and reserves.
Experience
Beach Holidays
Safari and Wildlife Holidays
Honeymoons and Weddings
Prices from£2995 pp
Read more
Accommodation
Testimonial
I had an incredible time in Madagascar. Can't believe it is all over!

Jax