Back to Tanzania
Mafia Island
The secluded beaches of Mafia Island receive only a small number of visitors compared to neighbouring Zanzibar, yet they are just as beautiful. Much of the Mafia archipelago constitutes a marine park - Tanzania's first - which protects a rich variety of sea life, including endangered species such as giant turtle and dugong. The diving is superb.
Client comments on Shira8 Kilimanjaro Climb
I had a fantastic holiday climbing Kilimanjaro... made even more enjoyable because of the organisation by G&M
Featured itineraries
Accommodation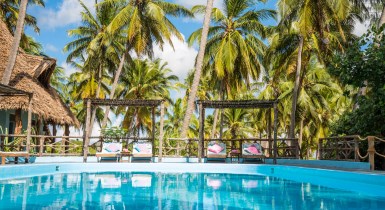 Butiama Lodge
Butiama is located on one of the longest beaches on Mafia Island, where it offers rustic yet comfortable beach bungalows.
Read more
Wild Brazil
I had a fantastic time in Brazil! Saw an incredible 6 jaguars while at the houseboat.