Back to Tanzania
Mafia Island
The secluded beaches of Mafia Island receive only a small number of visitors compared to neighbouring Zanzibar, yet they are just as beautiful. Much of the Mafia archipelago constitutes a marine park - Tanzania's first - which protects a rich variety of sea life, including endangered species such as giant turtle and dugong. The diving is superb.
A very special safari
A big thank you for all your help in making our trip to Tanzania very special.
Featured itineraries
Accommodation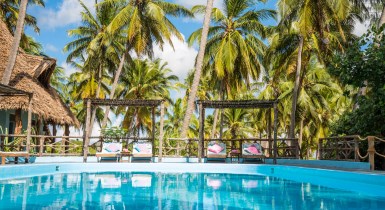 Butiama Lodge
Butiama is located on one of the longest beaches on Mafia Island, where it offers rustic yet comfortable beach bungalows.
Read more
Sossusvlei, Damaraland and Etosha
Everyone had time for us whether it was in a bank or a restaurant and that is very humbling.