Akagera National Park
Rwanda
Back to Rwanda
Akagera National Park
Demarcating Rwanda's north-eastern border with Tanzania, the landscape of Akagera National Park could scarcely provide more of a contrast to the terraced hills that characterise much of the rest of Rwanda.
Kilimanjaro (Lemosho) and Zanzibar
The climb team and especially our guide Makeke were so amazing and the whole operation was fantastic.
Accommodation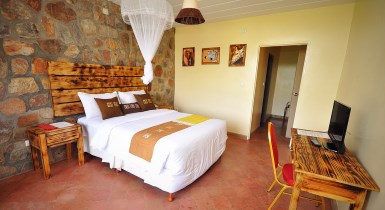 Akagera Game Lodge
Akagera Game Lodge is currently the only place to stay in Akagera Game Lodge. A large, not entirely attractive hotel, it does have the advantage of a marvellous location, overlooking a busy watering hole.
Read more
Lovely memories of a holiday to Tanzania
Thank you for organising our trip for us - the itinerary was spot on and we had a lovely time together.