Akagera National Park
Rwanda
Back to Rwanda
Akagera National Park
Demarcating Rwanda's north-eastern border with Tanzania, the landscape of Akagera National Park could scarcely provide more of a contrast to the terraced hills that characterise much of the rest of Rwanda.
Stunning photos from Zambia
Sarah at Gane and Marshall organised with consummate skill and efficiency, what was a complex safari package.
Accommodation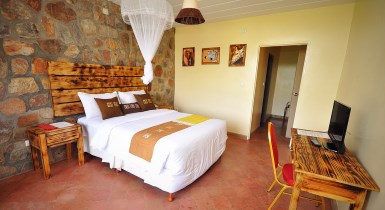 Akagera Game Lodge
Akagera Game Lodge is currently the only place to stay in Akagera Game Lodge. A large, not entirely attractive hotel, it does have the advantage of a marvellous location, overlooking a busy watering hole.
Read more
Madagascar Honeymoon
Very well informed and organised, made the difference over other operators.