Akagera National Park
Rwanda
Back to Rwanda
Akagera National Park
Demarcating Rwanda's north-eastern border with Tanzania, the landscape of Akagera National Park could scarcely provide more of a contrast to the terraced hills that characterise much of the rest of Rwanda.
Amazing India
We had the MOST AMAZING TRIP! It was full on as we packed so much in but I really loved it.
Accommodation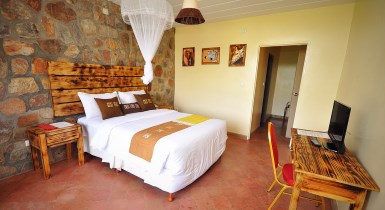 Akagera Game Lodge
Akagera Game Lodge is currently the only place to stay in Akagera Game Lodge. A large, not entirely attractive hotel, it does have the advantage of a marvellous location, overlooking a busy watering hole.
Read more
Okavango and Chobe Family Safari
We had a grand adventure. We'll never forget it.