Akagera National Park
Rwanda
Back to Rwanda
Akagera National Park
Demarcating Rwanda's north-eastern border with Tanzania, the landscape of Akagera National Park could scarcely provide more of a contrast to the terraced hills that characterise much of the rest of Rwanda.
A wonderful time in Costa Rica
I had a wonderful time in Costa Rica so BIG THANK YOU... I couldn't fault it if I tried!
Accommodation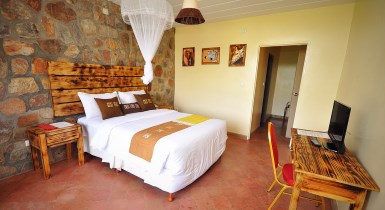 Akagera Game Lodge
Akagera Game Lodge is currently the only place to stay in Akagera Game Lodge. A large, not entirely attractive hotel, it does have the advantage of a marvellous location, overlooking a busy watering hole.
Read more
Family adventure in Tanzania
We are safely back from our wonderful fortnight in Africa, and we all want to say a big thank you.