Back to Peru
Lima
Lima, Peru's capital city, where colonial churches and plazas rub shoulders with modern hotels and restaurants.
Serengeti Honeymoon
Just a quick note to say a massive thank you for organising the most amazing honeymoon!
Featured itineraries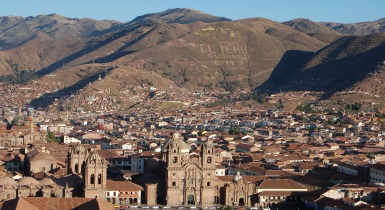 Highlights of Peru
Explore Peru's scenic and historical wonders on this 13-day highlights tour, taking in the cosmopolitan cities of Cusco and Lima, the Sacred Valley of the Incas & the lost city of Machu Picchu, and the vast Lake Titicaca.
Experience
Cultural Holidays
Walking and Climbing
Prices from £1695 pp
Read more
Hottest Classroom Special Schools Group
Just a quick note to say thank you for one of the most memorable expeditions I have ever been on.