Arequipa and Colca Canyon
Peru
Back to Peru
Arequipa and Colca Canyon
Known as the White City, Arequipa is a picture-perfect city full of traditional architecture, including the impressive Santa Catalina Convent. Just a few hours' drive north is Chivay, the main hub for visiting Colca Canyon, where you can to see the magnificent soaring condors.
Sossusvlei, Damaraland and Etosha
Everyone had time for us whether it was in a bank or a restaurant and that is very humbling.
Featured itineraries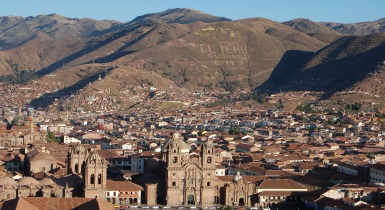 Highlights of Peru
Explore Peru's scenic and historical wonders on this 13-day highlights tour, taking in the cosmopolitan cities of Cusco and Lima, the Sacred Valley of the Incas & the lost city of Machu Picchu, and the vast Lake Titicaca.
Experience
Cultural Holidays
Walking and Climbing
Prices from £1695 pp
Read more
Family holiday to south Tanzania & Zanzibar
Everybody we met, whether on Safari or in Zanzibar, went out of their way to ensure we had a really good time!