Dry South
Ifaty, Tulear, Isalo
Back to Madagascar
Dry South, Madagascar
Southern Madagascar is a dry and arid land with a very different climate to the wet and lush eastern regions of the country. It offers its own unique attractions, including some great hiking routes, fascinating baobab and spiny forests, and beautiful beaches at Ifaty and Isalo.
Madagascar Honeymoon
Very well informed and organised, made the difference over other operators.
Featured itineraries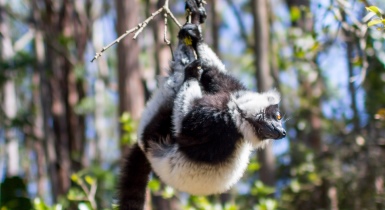 The South of Madagascar
Journey to the South of Madagascar on this 13-day tour. Beginning in the capital of Antananarivo, you'll explore Andasibe-Mantadia and Ranomafana National Parks, before continuing to the Dry South and Isalo, then ending on the coast at Ifaty.
Experience
Safari and Wildlife Holidays
Family Travel
Beach Holidays
Prices from £1960 pp
Read more
Accommodation
Amazing India
We had the MOST AMAZING TRIP! It was full on as we packed so much in but I really loved it.