Vientiane and Central Laos
Vang Vieng, Wat Sisaket
Back to Laos
Vientiane and Central Laos
Vientiane may not be one of the must-see capitals of Asia, but its size, relaxed atmosphere, colonial architecture, temples and shrines make it a worthwhile place to spend a few nights.
Acclimatising safari and Kilimanjaro
[Kilimanjaro] was one of the most difficult things I've ever done, and will probably be the most memorable.
Featured itineraries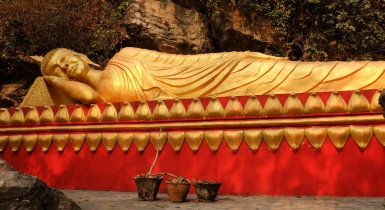 Essential Laos
Discover Vientiane, the capital of Laos, and the world heritage town of Luang Prabang in 7 days. This short itinerary is suitable as a standalone option or as an extension to a broader overview of South East Asia.
Experience
Cruise Holidays
Cultural Holidays
Honeymoons and Weddings
Prices from £1135 pp
Read more
Accommodation
Self-drive holiday in South Africa
Thank you for organising such a wonderful holiday. From the start to the finish it exceeded all expectations.