Vientiane and Central Laos
Vang Vieng, Wat Sisaket
Back to Laos
Vientiane and Central Laos
Vientiane may not be one of the must-see capitals of Asia, but its size, relaxed atmosphere, colonial architecture, temples and shrines make it a worthwhile place to spend a few nights.
Ranthambore and Bandhavgarh
Everything - accommodation, representaives in India, guides - was first class.
Featured itineraries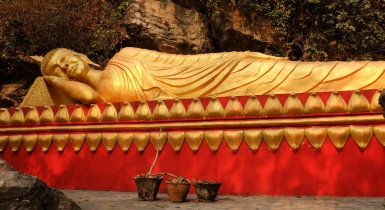 Essential Laos
Discover Vientiane, the capital of Laos, and the world heritage town of Luang Prabang in 7 days. This short itinerary is suitable as a standalone option or as an extension to a broader overview of South East Asia.
Experience
Cultural Holidays
Honeymoons and Weddings
Prices from £1135 pp
Read more
Accommodation
Wildlife adventure in Madagascar
Our trip was wonderful. The hotels you chose for us were really wonderful and in charming locations.