Back to Ethiopia
Harar
Harar is an important Muslim holy city, home to no fewer than 90 mosques. Though it lacks the historic marvels of Gondar and Axum, Harar is one of Ethiopia's liveliest, most welcoming cities.
Ethiopia, Rwanda and Kenya
Thank you for arranging such a memorable holiday again, and doing it with efficiency and patience.
Featured itineraries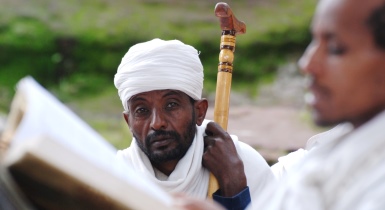 Walled City of Harar
This short tour of the walled city of Harar can be booked as an extension to a longer Ethiopia itinerary, such as our escorted Historic Route tours or our Simien trekking expeditions. We recommend at least two nights in Harar, though longer stays are also possible.
Prices from £890 pp
Read more
Cleaning the Shores - Special Arctic Cruise
It was a fantastic experience! The pure natural beauty of this region is breath-taking.