Back to Ecuador
Quito
With grand churches, imposing cathedrals, colourful markets and colonial architecture, Quito is undeniably Ecuador's most beautiful city.
Quito and the Galapagos
Sandy and I had a fabulous time in Ecuador and felt the entire trip was incredibly well organised. Thank you!
Featured itineraries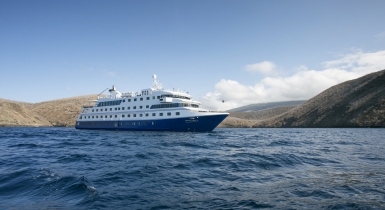 The Northern Isles (Galapagos Cruise)
5 days / 4 nights' exploration of the Northern Galapagos Islands on the M/V Santa Cruz
Experience
Safari and Wildlife Holidays
Cruise Holidays
Prices from £3475 pp
Read more
Luxury safari in South Africa
Thank you, Clare, for your patience as we worked our way through the planning of it all.