Back to Botswana
Tuli Block
Squeezed between Zimbabwe and South Africa, the Tuli Block is a small territory in the south-east of Botswana, comprised of a series of private game farms and reserves.
Shut off from civilisation in the Okavango
We had a superb time. The local team did a fabulous job and everything was perfectly lined out and organized.
Accommodation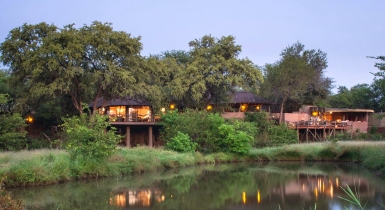 Mashatu Main Camp
Sister camp to Mashatu Tented Camp, Mashatu Main Camp is situated in the remote eastern corner of Botswana, at the confluence of the Limpopo and Shashe rivers, an area known historically as the Tuli enclave.
Read more
Our trip to Tanzania was incredible
You organised a wonderful trip for Beck and I, one we will tell our grandchildren about.