Back to Botswana
Tuli Block
Squeezed between Zimbabwe and South Africa, the Tuli Block is a small territory in the south-east of Botswana, comprised of a series of private game farms and reserves.
Fabulous experience at Mombo Camp in Botswana
We returned home from Botswana on Wednesday morning - sadly. It was all perfect and we had a wonderful time.

Linda
Accommodation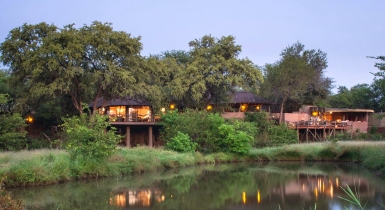 Mashatu Main Camp
Sister camp to Mashatu Tented Camp, Mashatu Main Camp is situated in the remote eastern corner of Botswana, at the confluence of the Limpopo and Shashe rivers, an area known historically as the Tuli enclave.
Read more
Testimonial
Everybody we met, whether on Safari or in Zanzibar, went out of their way to ensure we had a really good time!

Hunt family