Lake Titicaca (Bolivia)
Bolivia
Back to Bolivia
Lake Titicaca (Bolivia)
At 3,856m above sea level, Lake Titicaca is the world's highest navigable lake and home to the sacred Isla del Sol y Luna (Sun and Moon Islands).
Northern and Southern Tanzania Safari
Ruaha was the highlight of Tanzania - I'm so glad I went. It might now be my favorite place in Africa.
Featured itineraries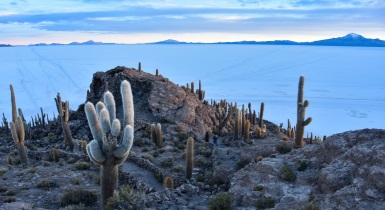 Highlights of Bolivia
Explore the scenic and cultural highlights of Bolvia on this 11-day overview. Starting in Santa Cruz, in Bolivia's tropical lowlands, you'll journey over the Andes to the altiplano and on to the world's highest capital city, La Paz.
Experience
Cultural Holidays
Family Travel
Prices from £2650 pp
Read more
Tanzania in March
Clare was extremely helpful, after just a few minutes she understood exactly what we were looking for.