Lake Titicaca (Bolivia)
Bolivia
Back to Bolivia
Lake Titicaca (Bolivia)
At 3,856m above sea level, Lake Titicaca is the world's highest navigable lake and home to the sacred Isla del Sol y Luna (Sun and Moon Islands).
Tanzania safari
In 40 years of making travel arrangements I have never before been treated with such courtesy
Featured itineraries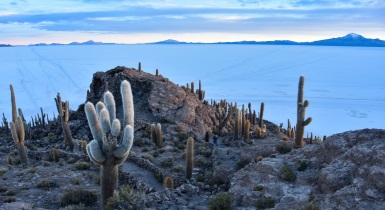 Highlights of Bolivia
Explore the scenic and cultural highlights of Bolvia on this 11-day overview. Starting in Santa Cruz, in Bolivia's tropical lowlands, you'll journey over the Andes to the altiplano and on to the world's highest capital city, La Paz.
Experience
Cultural Holidays
Family Travel
Prices from £2650 pp
Read more
Chimp-tracking in Mahale
The baby chimp eyed me casually while sucking on his closely clutched straw, as I looked at him in amazement.